7 Inspiring Reasons To Collect Moments Not Things
Collect Moments Not Things. It's a pretty powerful message but it took us a while to come round to this way of thinking.
For years we lived a fast paced life, living and working in London. We were focused on climbing the corporate ladder. We still loved to travel as much as we could, but we also wanted a nice house and nice things to put in it.
For those of you who have followed our journey since we started blogging about family travel, it will be no surprise that 'Collect moments not things' is one of our favourite short travel quotes.
After a pretty catastrophic loss of our house and all of our possessions and no insurance payout, we did not rush to replace things because we couldn't afford to.
We thought it would be temporary at first but a few years passed and then it became clear that the insurance companies would not pay up. By this time, we were used to our minimal way of living and actually, as strange as it may sound, it was quite freeing.
We realised we didn't need all of the stuff that we had before and vowed to collect memories not things.
Kids grow up so fast. Blink and you miss it. Spend that time together wisely collecting moments not things. If you need any inspiration for finding amazing places to travel with your family, here are our top 10 family travel destinations.
These are our reasons to collect moments not things
In reality, there are so many reasons to collect moments not things, but these are our top 8 favourites.
1. Less clutter will clear your mind
Marie Kondo will put it better than we ever can. If you don't know her, she is the queen of de-cluttering. Obviously, there are things that hold sentimental value and provoke joy and you'll want to keep these, but you'll find so much stuff that you haven't touched in years. Getting rid of these things is quite liberating.
The key is not to collect things that will clutter your home. Even when we travel, we no longer buy travel souvenirs. It is important to support the local economy with your tourist dollar, but we prefer to do this by way of experiences. We eat in small, family-run restaurants and take family-run tours.
We love this travel quote: "Travel is the only thing you buy that makes you richer".
2. You will remember experiences forever
It's more fun to look forward to an experience of a lifetime and kids will remember experiences over things. They may be absolutely besotted with their new toy but this obsession is fleeting. The toy soon gets discarded and eventually forgotten.
The same goes for adults, especially in our throw-away society when things aren't built to last.
Memories, on the other hand, last a lifetime. Experiences that we have had during our travels will resurface as memories during a conversation and these memories provoke happy feelings.
3. The best moments are free
You can argue that some experiences like skydiving or flying a plane are expensive but some of the best moments for us have been completely free. Either going on family walks and watching the kids discover a new animal or sitting on the beach watching a sunrise or a sunset.
We love being by water as we find it so calming. Waterfalls are a big favourite too. You can't beat a lovely sunset.
There's the age old saying (or is it a song?) – the best things in life are free!
4. Moments help you discover yourself and learn
If you're trying something new, it can be a challenge, but it is only by challenging ourselves that we learn and grow.
Travel has its moments. It's not always plain sailing but trying new experiences and overcoming challenges helps us to discover our limits and our abilities.
Kids learn so much by getting out there and doing it rather than reading about it. There's another saying we love – "not all classrooms have four walls". Getting the kids outside and doing outdoor activities is so much more rewarding.
If you're putting off camping with toddlers until they are older for fear it may be difficult, read these helpful camping with toddlers tips. Camping is a great family activity – don't put it off until the 'right time' :)
They make friends on our travels, particular in family friendly campsites, and develop social skills and an appreciation for other cultures. These things can't be learned from their Nintendo Switch. Now, I'm not going to pretend they don't have a Switch and that they don't love it, but their happiest times will always be when we are out and about as a family, particularly on family campervan holidays.
5. Sharing a moment with someone brings you closer
There isn't as much opportunity to share moments at home so it is really when we travel that we get to share special moments. When we  travel together as a family, everyone is less stressed and in a happier frame of mind.
Over the years we have found that our family is much closer when we are travelling because of this happier frame of mind. There are less tantrums and less arguments. The boys get on particularly well when we travel, although thankfully they get on pretty well at home too. Ironically, the only time they argue is over things!
6. Experiences create stories that live forever
Many of our family meal times involve discussing things that happened as opposed to discussing 'things'. A good storyteller will regale people with tales of events and experiences. They don't tell stories about something they own.
These stories that are created from moments will live on forever. Things end but memories last forever.
7. Experiences are unique
No two people experience the same thing in the same way, therefore, every experience, even if shared, is unique to you and personal.  It's quite hard, on the other hand, to find a 'thing' that is truly unique.
So where does your 'Collect Moments Not Things' start?
We suggest making a travel bucket list and go from there. Maybe you want to see the Northern Lights? If so, you could think about Iceland.  Maybe you want to take a family-friendly safari? If so, we highly recommend South Africa. We have our own list and it just keeps growing!
Another thing we suggest is to keep an 'Adventure Jar'. It's kind of like a travel piggy bank where you put the money in that you would have spent on buying a 'thing' that you don't really need. You might be surprised by how it adds up.
Have a look at some inspirational travel quotes. They really get you thinking. Here's one of our all-time favourite travel quotes…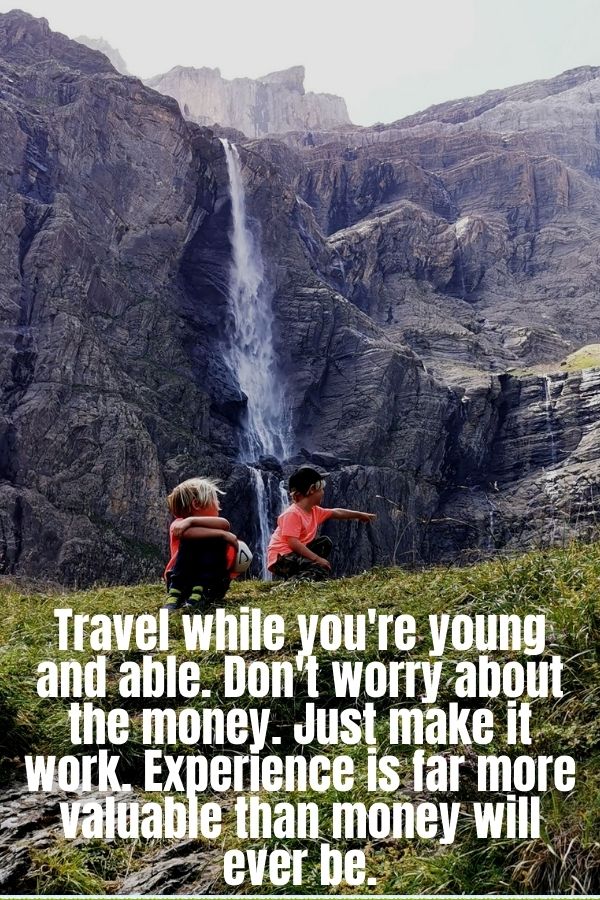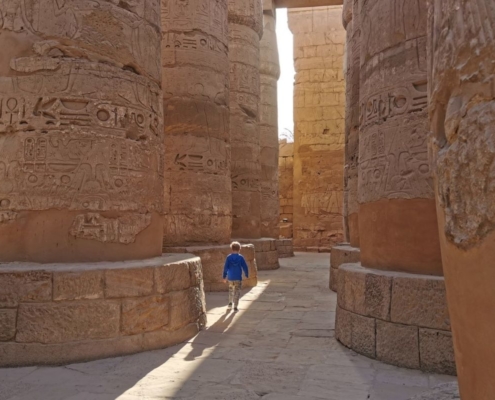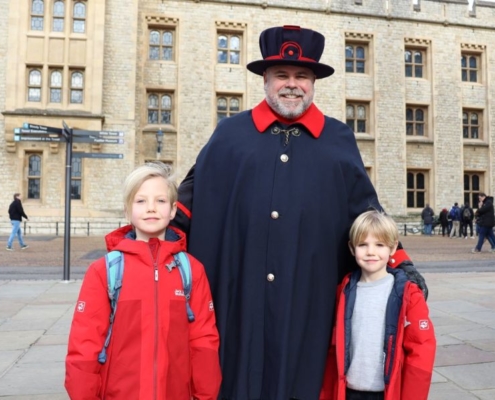 Planning a trip to London with kids can be overwhelming but we've highlighted the best London attractions for kids including free and paid for attractions.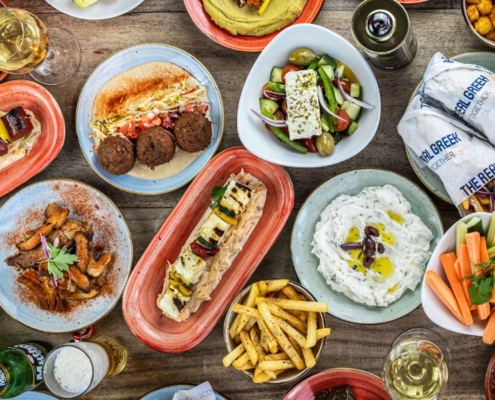 London can be expensive and with the rising cost of living, we wanted to list the best kids eat free London restaurants to help with the cost of your London trip.
Looking for the perfect microfiber towel? Our honest Dock And Bay towel review answers important questions like 'are they worth it?' and 'are they any good?'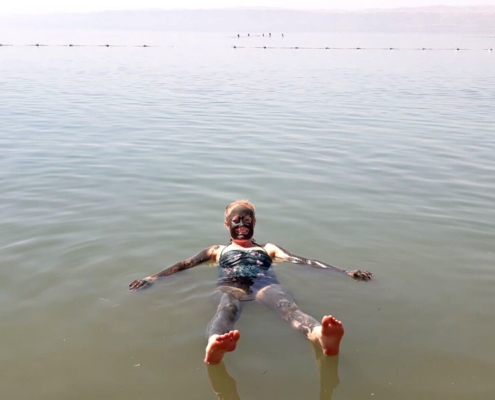 Avoid ALL the mistakes we made when we visited the Dead Sea in Jordan by reading these super important tips on swimming in the Dead Sea.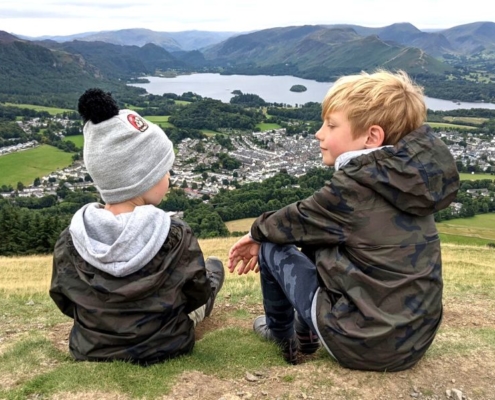 With so much choice of packable jackets these days, our TOG24 packable jacket review answers the question - 'which is the best pack away waterproof jacket'?
Camping with kids can be so rewarding but only if you are well-prepared. Read our top tips for camping with kids to ensure you have a successful camping trip!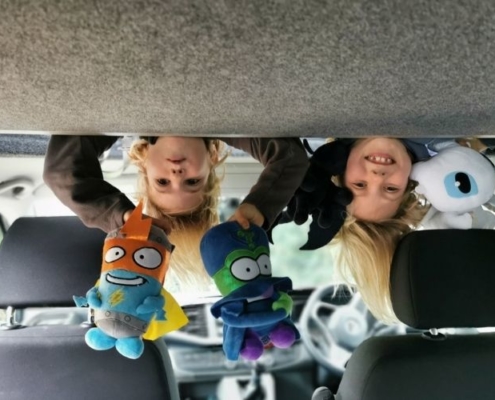 Van life with kids seems idyllic right? Well, it definitely can be but here are just a few practical tips for campervanning with kids that you need to know to get the most out it.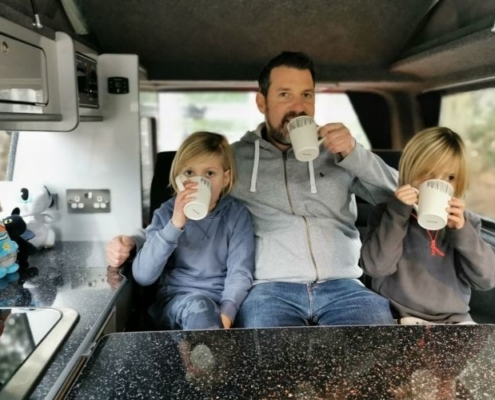 Wondering whether to campervan with kids? Asides from the freedom and adventure it brings you, here are some awesome reasons to try campervanning with kids.