Don't settle down! Our top 5 benefits of family travel
How many times have you heard people say that they are thinking of settling down and having kids?
What does this really mean? The traditional definition of 'settle down' in the Collins English Dictionary is:
Settle down
Phrasal verb
When someone settles down, they start living a quiet life in one place, especially when they get married or buy a house.
One day I'll want to settle down and have a family. [VERB PARTICLE]
With the rise in popularity of family travel over the last few years, this definition of settling down seems a little outdated. To us, the word 'settle' almost has negative connotations. Settle down = no more travel.
Having enjoyed travelling the world before having kids and not feeling that we had seen everything we wanted to see, settling down could not have been further from our minds when Ed and I found out we were expecting our first baby.
Many people asked us if we would miss travelling once the kids arrived, but we hadn't really considered not-travelling as an option. It was a huge part of our life and we did not want to give it up.
We thought back to our own travels and remembered meeting a lovely Dutch family on the Annapurna trek in Nepal with their 4 and 6 year old boys. We were amazed that they had brought their kids as it was a tough trek, but the kids were doing just fine – probably better than us! This stayed in the back of our minds, and when Ernie arrived we just dived straight in and went to Tuscany on a driving holiday when he was just 11 weeks old.
Travelling as a family is certainly different to our travels pre-kids (we take a lot more stuff, and plan ahead more!), but what we have learned from our travels with Ernie and George is that there are a whole host of benefits that come with travelling as a family.
Here are our top 5 benefits of family travel.
1. Family travel strengthens bonds
At home it can feel like we are hamsters in a wheel, spinning faster and faster but never getting anywhere. We have routines with the ultimate goal of getting everyone to where they need to be (preferably on time!), but these routines don't allow much time for relaxing and just being with the kids, especially for Ed who has a very long and hectic working week.
When we are on holiday our focus is much more on the kids. They love this attention, and it gives them comfort and confidence that we enjoy being with them rather than telling them 5 times (with increasing impatience!) to get their school shoes on whilst we are frantically searching for the house keys. Stronger bonds are formed with this more focused quality family time.
Family time with the kids when we are travelling includes building sandcastles, playing any kind of ball game, hide and seek, treasure hunts….the list goes on.
2. Family travel is fun
This one goes hand in hand with benefit number one, and spending more quality time with the kids. Regardless of how much travel we'd done before having kids, travelling with kids gave us a whole new perspective of the world – literally from knee-high to a grasshopper level! They see many details that we may miss. They stop to question things. They question everything! They have no inhibitions and just want to have fun, which means we join in and do silly things and laugh and play. Without kids we may have checked into our desert camp in Wadi Rum in Jordan and enjoyed a sunset drink. With the kids we did a spot of sand dune surfing before having our sunset drinks!
If you ask the kids what they love about our travels, they will probably tell you that mum and dad are more fun and we play more. Alternatively, they may tell you that they get more ice cream – you never know with kids what they'll say!
3. Family travel is educational
One of the life-long benefits of family travel is that kids learn so much. They are little sponges for knowledge. We encourage our kids to learn about where we are going by studying a map. They learn basic words like 'Hello' and 'Thank you' in the language of each country we visit. Some will be forgotten as soon as we set foot on the plane home, some will last. Our boys are quite taken with the word soukran (thank you in Arabic).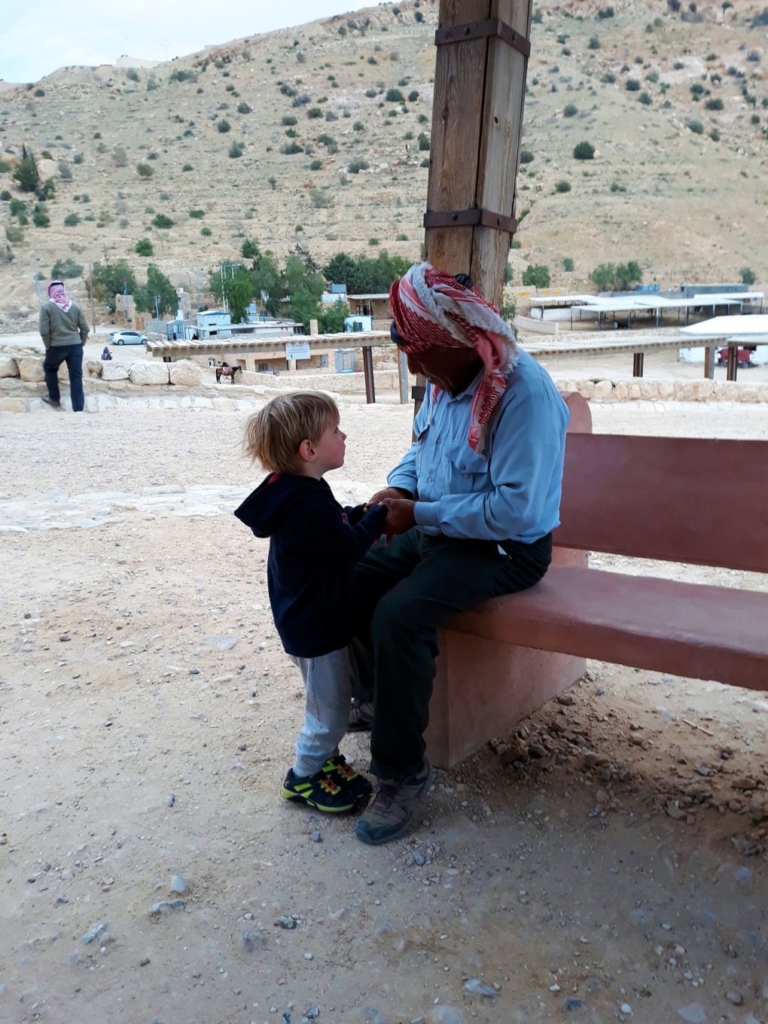 They also show an appreciation for their surroundings (the flora and fauna) and they have been known to devour street food in Jordan and spicy chicken curries in Sri Lanka. This has been great for combating fussy eating when we're back home.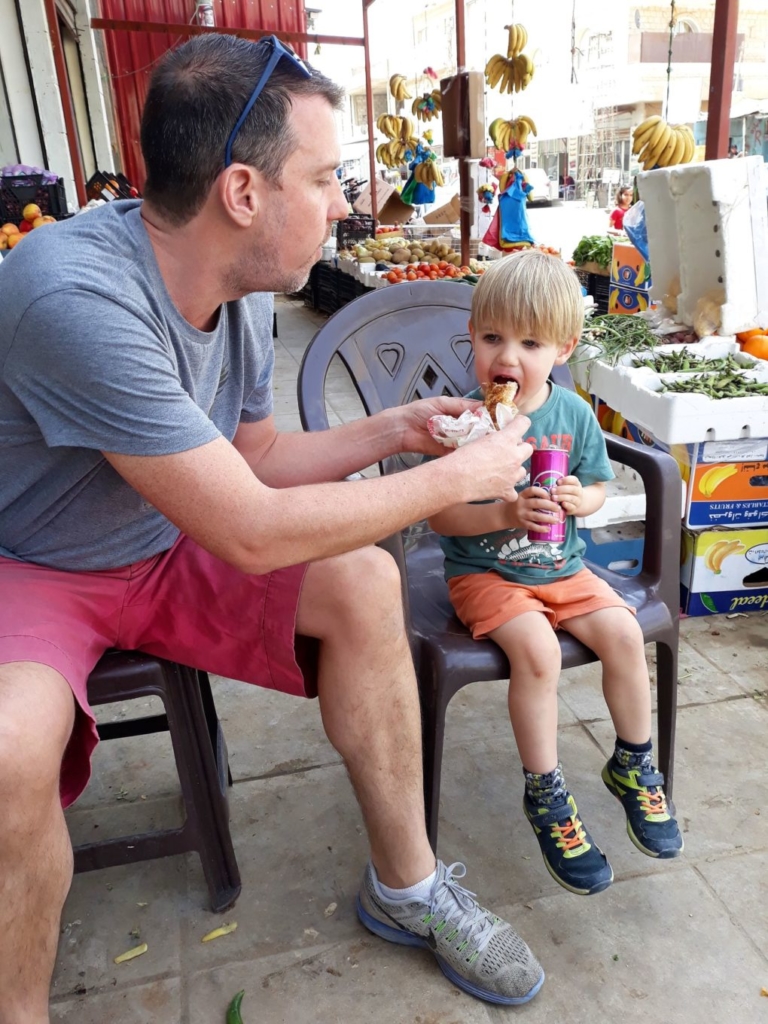 You may not think anything is going in when you ask what they learned that day and get blank looks, but we guarantee it is going in and will come out one day when you are least expecting it. Things learned through travel and personal experience will stay put longer than anything read in a text book. Combine the two and you are onto a winning formula.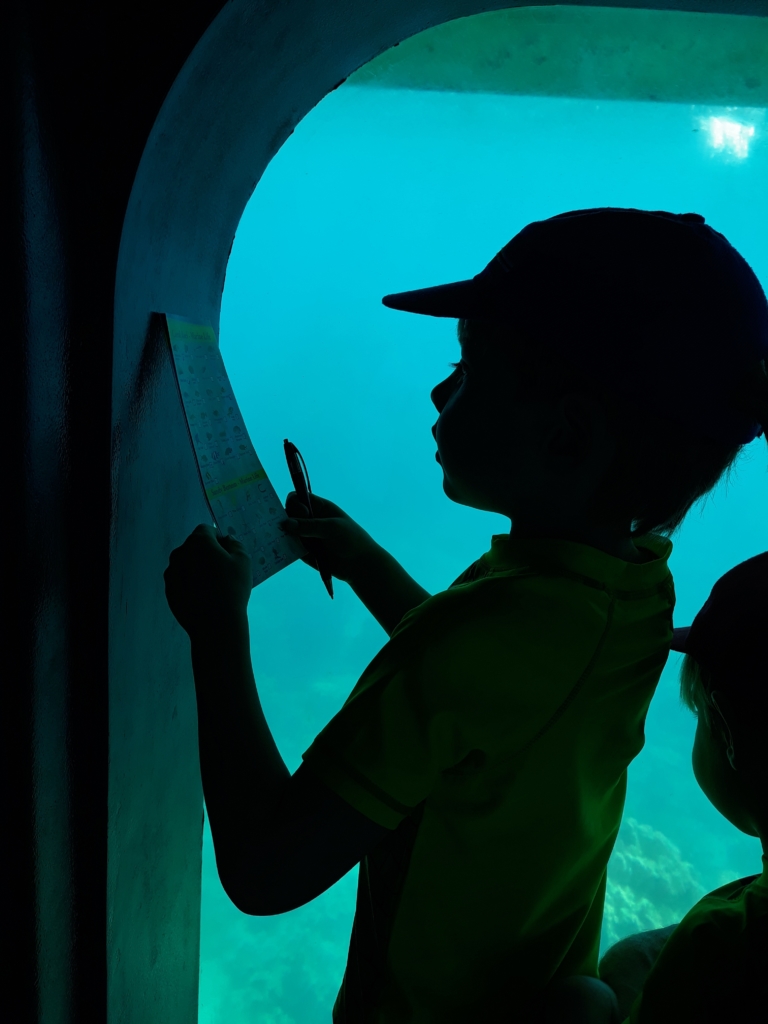 4. Family travel creates life long memories
The memories created from travelling as a family are priceless. Already the kids at 4 and 6 like to recount their favourite memories from our travels. As they get older the memories will become more sophisticated. For now their favourite memory is of a little Sri Lankan boy they met at one of our homestays called Sandu who wet his shorts and then slapped George on the head. Don't ask…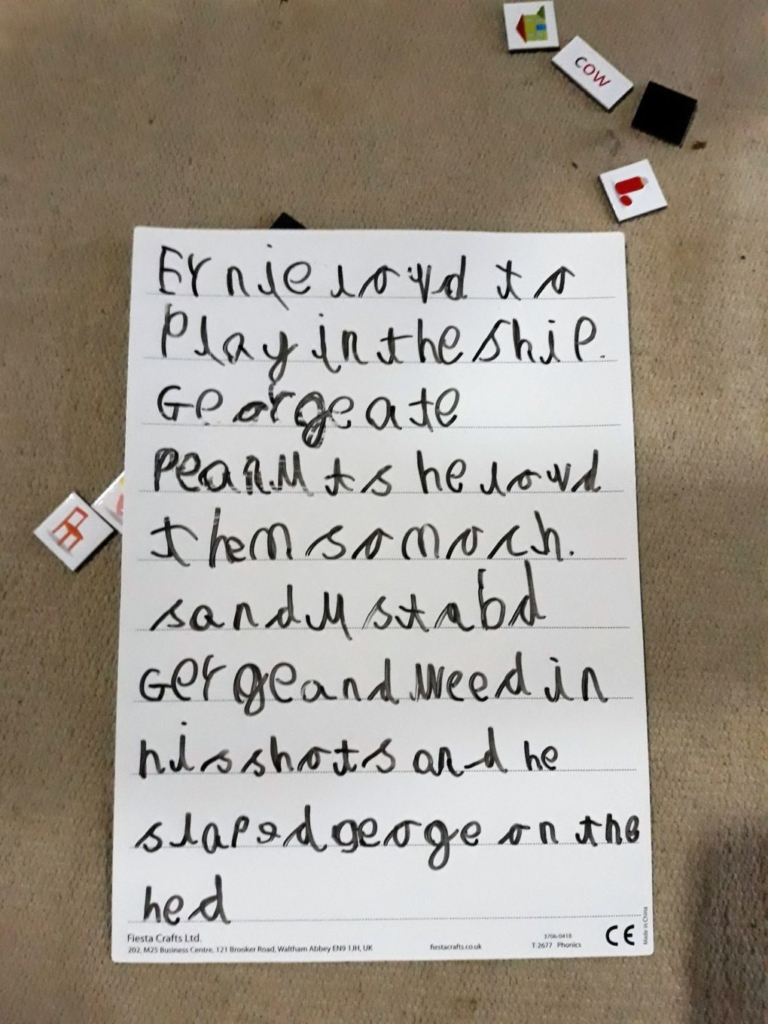 5. Family travel is good for our mental and physical health and well-being
And leaving the best for last, travelling can help children and adults alike to become more mindful. Children are naturally mindful, and we as adults can learn from their ability to investigate and be inquisitive. New experiences and places provide wonderful opportunities to remind one another of the importance of stopping and becoming aware of our surroundings, using the 5 senses; smell, sight, touch, taste and sound. We felt this was an important topic to research because of the worrying trend of increasing mental health issues in children, and ended up writing a separate blog piece on this – The benefit of family travel on the health and well-being of our children.
These are just our favourite benefits of family travel but there are many more. If you need any more convincing, here's a very interesting read in The Telegraph looking at the science behind how holidays make your child happier and smarter.
There is no doubt that we are a stronger family unit when we're on holiday for all of the reasons above, but I won't lie to you and say that while travelling we exist in perfect harmony all the time. We still have to deal with the odd tantrum. Kids will always need to let off a little steam if they are tired or hungry. The hardest days for the whole family are transit days, which can be very long and tiring but are a means to a (good) end.
These tantrums are, however, much easier to deal with if everyone is more relaxed in the first place.
We hope this post has given some encouragement to just get out there and explore with your little ones. And it doesn't have to be foreign travel at all – it's important just to get out and about and spend quality time together as a family, wherever that may be. We can't always travel now that the kids are in school, so sometimes we just head off somewhere in the UK for a change and to get away from the routine at home. But most importantly, we are not settling down!