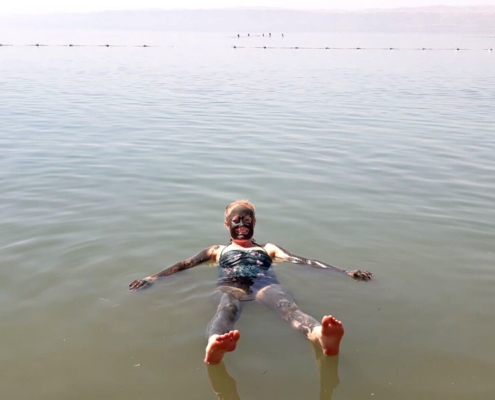 Avoid ALL the mistakes we made when we visited the Dead Sea in Jordan by reading these super important tips on swimming in the Dead Sea.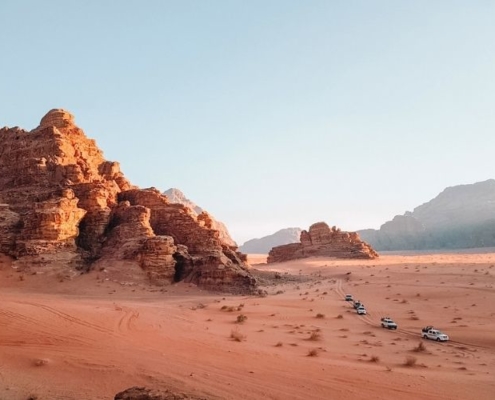 If you're planning a trip to Jordan, make sure to buy your Jordan Pass in advance. It will save you time and money, giving you free acess to 40 tourist attractions. Here's all you need to know (plus a calculation of the savings).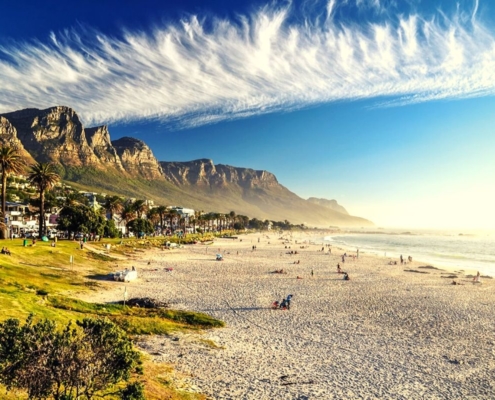 Looking for family holiday ideas for your family travels? Look no further! We've pulled together a list of the ten best family holiday destinations to help you narrow down your search. Most destinations these days are easy to travel to with a family, but these ones stand out as being exceptionally family-friendly.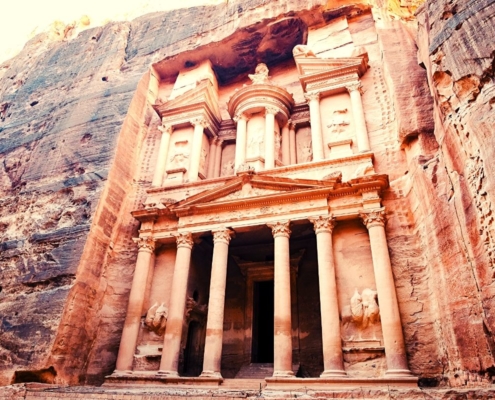 Have you ever considered visiting Petra with kids? Whilst it is undoubtedly the number one highlight of Jordan and firmly on many people's bucket list, many people still don't think of visiting Petra with kids. For us, it was the absolute highlight of our family trip to Jordan and we want to share all of our tips and advice so that you can experience this magical place too.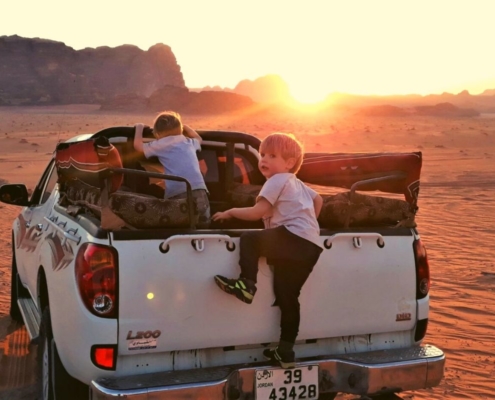 Wadi Rum desert was one of the highlights of our Jordan itinerary. It was almost up there on a par with our long-term bucket list destination Petra which is really saying something. For the kids, it was number three on their kid's guide to Jordan behind meeting Gladiators and hiking around Petra and that is saying something too!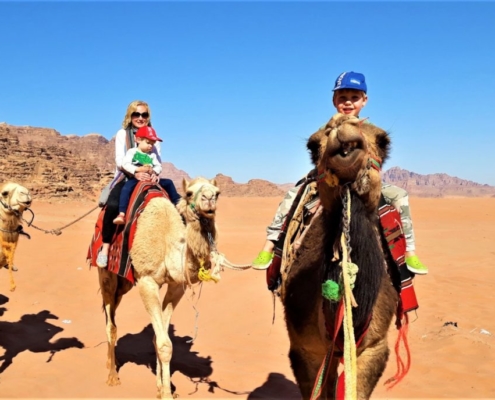 We wanted to write a guide to kid's guide to Jordan because our boys loved it. Jordan is one of those places that they still talk about so it obviously made a great impression. This kid's guide to Jordan includes information on the best places to visit in Jordan from the perspective of our kids. We've also included a little helpful information from the parent's perspective.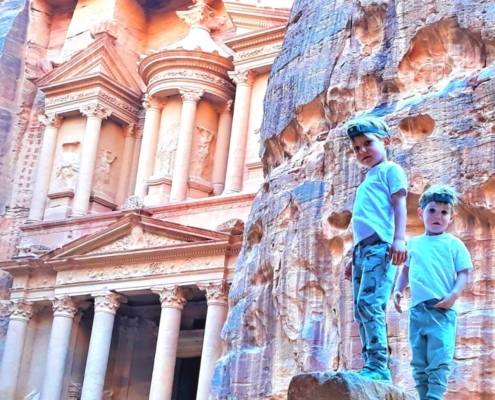 We visited Jordan during the Easter holidays and had 10 days to play with, which turned out to be a good amount of time to see the highlights. We were surprised that Jordan turned out to be such a family-friendly holiday destination...