A Quick Guide To The Best London Christmas Markets 2022
London is a fabulous city to visit at any time of year but it is really magical at Christmas. If you're a fan of Christmas markets, then the huge choice of London Christmas markets will not disappoint. Wandering around these Christmas markets is a really lovely thing to do at Christmas and makes London one of the best UK cities to visit at Christmas.
**Please refer to the current government guidelines before organising your visit**
**We are keeping an eye on dates for the 2022 London Christmas markets. In case they do not happen, here are details on virtual Christmas market and other virtual Christmas events!  This post contains affiliate links. Should you buy something through them, we may earn a small commission but at no extra cost to you**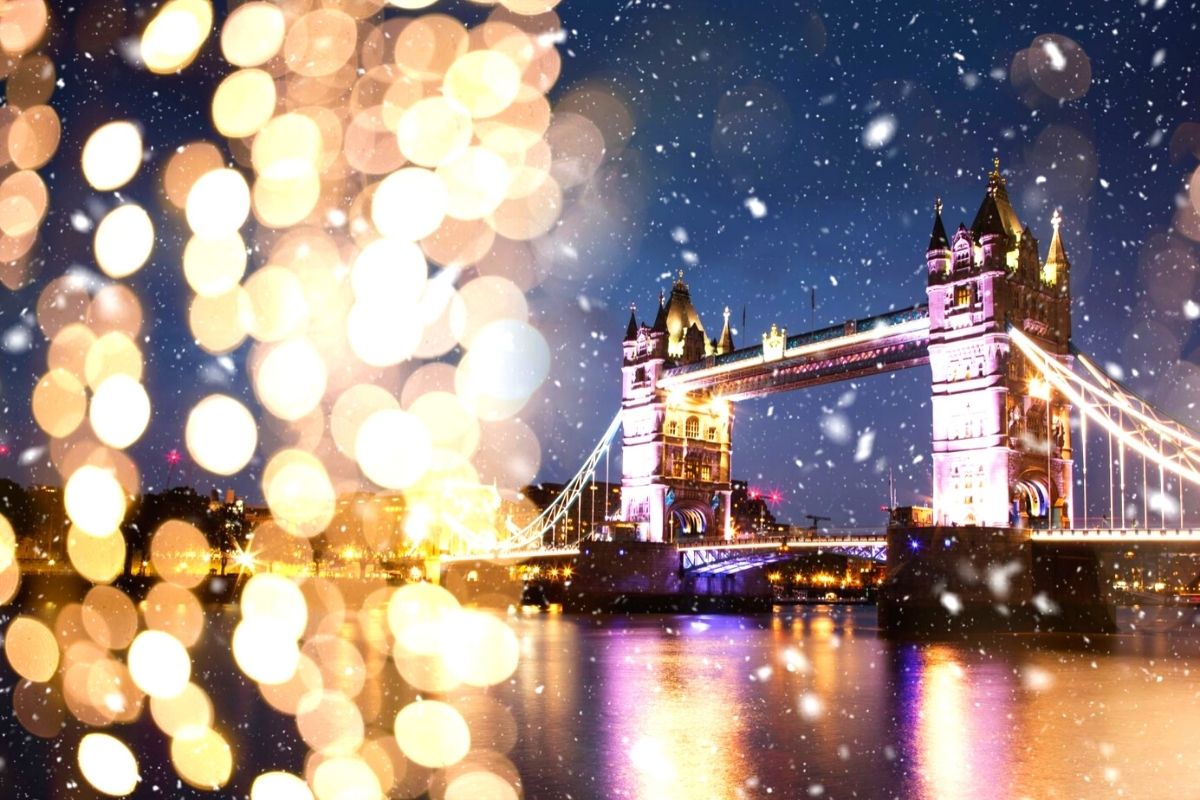 London at Christmas walking tour
Walking around London is one of the best ways to see the city. If you're visiting London at Christmas and would to like to join a small group for a tour of the London sites at Christmas, you might like to take a look at this Christmas walking tour. See also this London Christmas lights tour by vintage open top bus or a private tour by black cab.
Christmas by the River
Christmas by the River is the London Christmas market with the best views in London across the River Thames to Tower Bridge and the Tower of London. There are over 70 wooden cabins selling Christmassy gifts with an artisan touch and a great selection of food.
Keep a look out on their site closer to Christmas as they usually run fun Christmas workshops.
It's one of the best placed London Xmas markets for visiting London's top sights. While you're in the neighbourhood, take a walk up and over Tower Bridge and peer through the glass floor to the river 42 metres below.
The Tower of London, London's most popular tourist attraction, is also right there. For dinner, head to The Coppa Club for a London igloo experience. It's so cosy at Christmas time and a great spot to see the twinkling Christmas lights of the Shard.
Christmas by the River 2022 dates
Christmas by the River TBC.
Southbank Centre Winter Market
Southbank Centre Winter Market magical family shows, global street food, markets
Walk along the river to the Shakespeare's Globe for Christmas at the Snow Globe or hop on the London Eye at dusk for amazing views over London just as all of the Christmas lights light up the city.
For a free view of the city, pop into the Tate Modern and head up to the 7th floor of the Blatvnik Building where there's a viewing platform.
You might like to try Circus 1903 for a fantastic family event.
Southbank Christmas market 2022 dates
Southbank Christmas market TBC.
Hyde Park Winter Wonderland
Winter Wonderland London is the largest of the London Christmas markets with the south end of Hyde Park being completely transformed into a winter wonderland from mid November until early January.
There is an authentic Bavarian village with over 100 Christmas market stalls, an ice rink, fairground rides, ice sculptures and much more.
Entry is free and it can get incredibly busy. If you want to do any of the experiences such as ice skating, riding the Giant Observation Wheel or the fairground rides, these cost extra and you will need to book some of them in advance.
While you're in the area, you might want to catch one of the Christmas shows at the Royal Albert Hall or head to Oxford Street or bond Street to see the Christmas lights. Don't miss the Harrods lights (although they are illuminated all year round).
Winter Wonderland 2022 dates
TBC.
Christmas in Leicester Square
Christmas in Leicester Square offers a traditional Christmas market with Bavarian-style wooden huts selling a range of Christmas goodies right in the heart of London in theatreland.
It's one of the best places in London to see Santa in Grotto.
Whilst you're in theatreland, you might want to check out some of the Christmas shows 2021 has to offer:
A Christmas Carol (The Old Vic from 13th November to 8th January 2022).
The Nutcracker (London Coliseum from 16th December to 8th January 2022).
Christmas in Leicester Square 2022 dates
Christmas in Leicester Square TBC.
Paternoster Square Christmas Market
Paternoster Square Christmas Market is a new market situated right next to St Paul's Cathedral. The traditional cabins will be adorned with lights and Paternoster Square will also have a Christmas tree display.
While you're in the area, you might like to pop across the river to the Tate Modern.
Paternoster Square Christmas Market 2022 dates
The Christmas market at Paternoster Square TBC.
Greenwich Christmas Market
Greenwich Market is open all year round but at Christmas it transforms into a lovely festive, twinkly space. The market is a historic World Heritage site and is filled with 150 stalls selling a range of Christmas goodies and London themed gifts.
While you're in the area, how about stepping over the Greenwich Meridian Line or heading up to the top of the hill in Greenwich Park for spectacular views over London?
Greenwich Christmas Market 2022 dates
Greenwich Christmas Market 2022 dates TBC.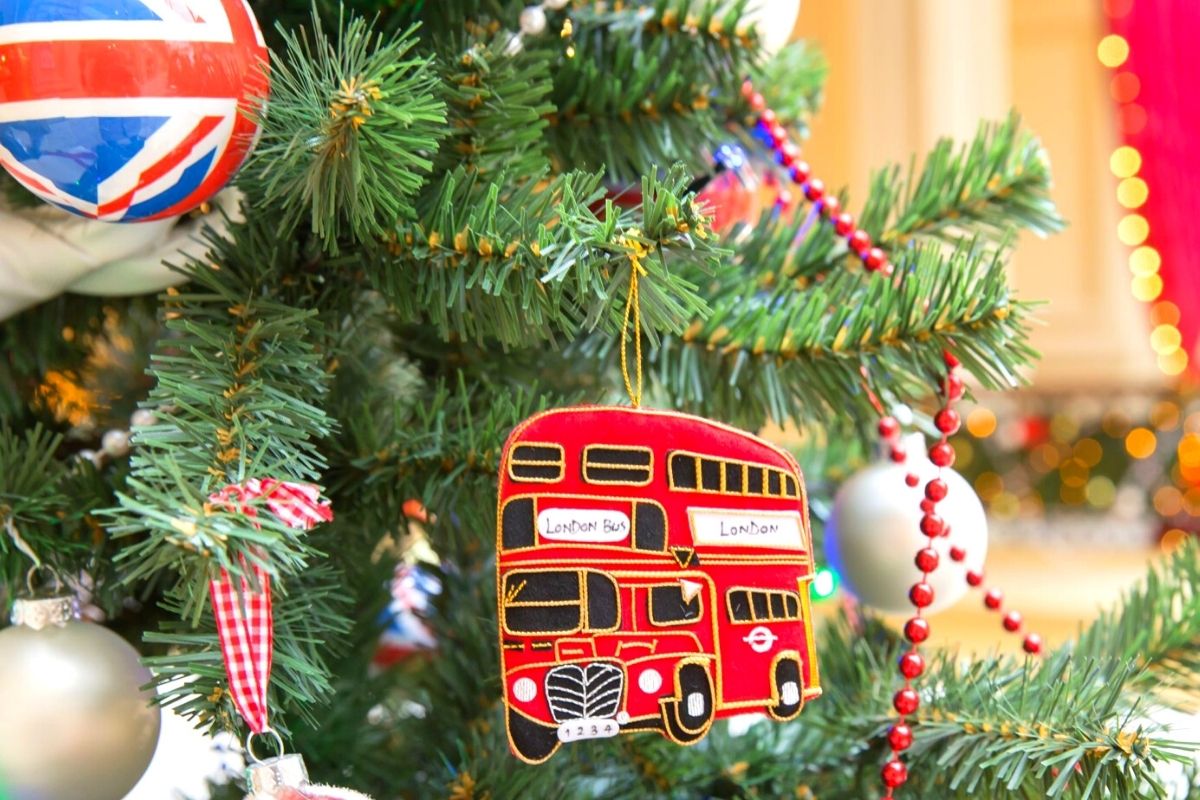 Kingston Christmas Market
Kingston Christmas Market  is situated in the Ancient Market Place in the centre of town with the Alpine village offering lots of festive goodies. There's live entertainment, a firepit for toasting marshmallows and even a vintage carousel.
While you're in the area, you might want to check out what's going on at the Hampton Court Festive Fayre or head up to Kew Gardens for the Christmas light trail.
Kingston Christmas market 2022 dates
Kingston Christmas market TBC.
There may not be as many Christmas markets this year, but there are also lots of other things to do in London at Christmas such as ice skating, visiting the Christmas lights or carol singing.
For something a little different…..
Selfridges are offering an outdoor Christmas market for the first time – (5th November to 23rd December 2021).
Covent Garden is a lovely place to visit at Christmas with all the decorations and street performers.
Christmas at Kew is a really magical experience with one of the best light trails in the country.
Ice Skating at Christmas in London is fun for all ages and a really festive activity to enjoy.
Looking for family accommodation in London?
Looking for the perfect, family-friendly hotel in London to complete your visit to London?
We recommend the following:
Luxury
The Athenaeum Hotel & Residences – Located in Mayfair, this is a 5 star luxury aparthotel with a difference. We find it so useful when staying in hotels in with kids to have a kitchen. They also have a kids' concierge service where they arrange your kid's favourite DVDs and treats for the room. Guest can use all of the hotel facilities and they have a pool.
See also:
The Ritz – Located on Piccadilly near Hyde Park Corner. One of the most well-known hotels in London. The Ritz being the Ritz, they have a Very Important Kids programme providing anything a child could want in their hotel room. Children under 15 stay for free with their parents in a Junior Suite or above.
The Rubens at the Palace – Located near Buckingham Palace. This boutique hotel has their own Director of Fun and Adventure to organise activities for kids. Children under 12 stay and eat for free and there's a 6pm check out on Sundays.
St Ermin's – Located near St James's Park. They offer a kids concierge to take care of the kids needs with fun and games inside of the hotel as well as outside. They even have their own bee hotel within the hotel. There are 2 new rooms that cater for families of 6. They also do a fabulous afternoon tea for kids.
Mid-Range
Park Plaza County Hall – Located near the London Eye, this is an excellent, centrally located mid-range family hotel in London. If booking the Family Getaway Package, they offer goody bags for kids at check-in and 'Park Plaza money' to spend in the Spectrum Bar and complimentary breakfast for children up to 12 years old. There are also interconnecting rooms for larger families.
Budget
Premier Inn Waterloo – Located by Westminster Bridge near the London Eye. Family hotels in London can be eye-wateringly expensive but the Premier Inn is a great, no-frills budget family hotel in London option if you are looking for a central location.