Our Top 10 Fun Things To Do At Christmas With Kids
The Christmas holidays are fast approaching and it's time to start thinking about organising some things to do at Christmas that the whole family can enjoy.
Although it is a little unclear what we will and won't be allowed to do this year, here are ten really festive family things to do at Christmas to get you started. Being an outdoor loving family, this isn't about crafty Christmas activities because we're just not very good at them!
There are loads of people who can tell you how to bake Christmas cookies or make Christmas tree decorations. While we're at it – here are some more Christmas tradition ideas you might like.
These are just a few of the things we like to do at Christmas as a family. They mostly involve getting out and about and enjoying Christmas attractions and Christmas events. However, because things are a little uncertain this year, we have popped a few fun virtual Christmas alternatives in here just in case!
I always check out the things to do at Christmas near me and then select one main thing to do at Christmas in London or a little further afield. There are just loads of family Christmas days out to choose from and we can't list them all so we have compiled a list of the 10 best things to do at Christmas with kids.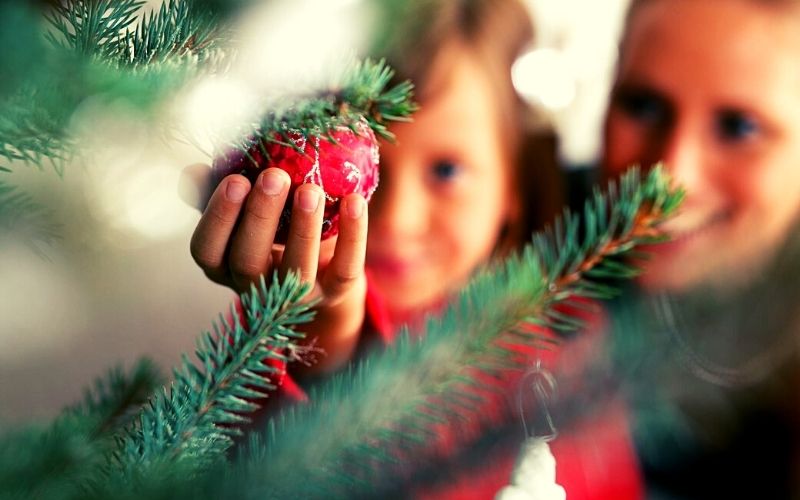 The best things to do at Christmas with kids…
1. Visit a Santa's grotto
We have loads of suggestions on where to see Santa all over the UK. There are Santa's Grottos in zoos, theme parks and department stores. It's one of the Christmas activities with kids that we make sure we do every year. If you live in or near London, check out these places to see Santa in London.
Did you know that you can also see Santa on a train ride? Some of the most famous train rides are the Polar Express train rides – and there are now 9 places where you can do this across the UK.
Did you know you can also visit Santa on a Santa Sleepover at a number of UK theme parks and holiday villages?
The big caveat is that this year, some 2021 Christmas events may be cancelled so please look at cancellation policies when booking.
In case of cancellations, we also have a few suggestions for how to see Santa virtually. And actually, some of them look really fun. Obviously a virtual Santa experience won't be the same but it's a really good alternative.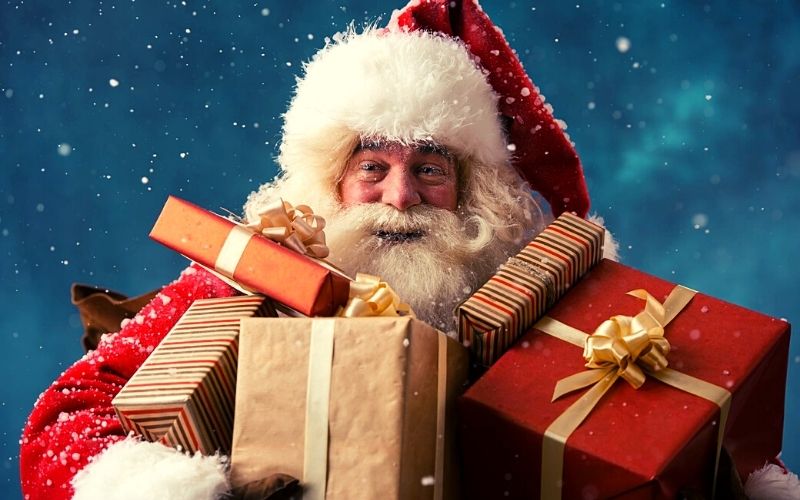 2. Go to a Christmas pantomime
Going to a pantomime with the kids at Christmas really is one of the most fun things to do at Christmas with family. The kids love the over the top productions and still quote lines from the last panto we saw. There are just enough jokes and innuendos to go over the kids' heads and keep the adults chuckling too.
If you are heading into London at Christmas (which we highly recommend because it is the BEST UK city to visit at Christmas with kids), you could try Pantoland at the Palladium.
You don't have to go to London for a pantomime though. There are fabulous theatres all over the country. Going to the panto is one of our favourite things to do in Suffolk at Christmas.
Virtual alternative: In case all the Christmas pantomimes are cancelled this year, you could check out Cinderella which is a virtual (and interactive) panto.
3. Go Ice Skating
We have only been ice skating in London (and on our first family ski holiday in Poland) but there are plenty of ice skating rinks around the country.
If you're looking for Christmas days out with the kids, combining ice skating with another Christmas activity is a great idea because the skating sessions don't last very long.
After our ice skating session at Somerset House in London, we wandered up through Covent Garden and Carnaby Street to take in the Christmas lights on the way to the London Palladium for a Christmas panto. It was a brilliant family Christmas day out.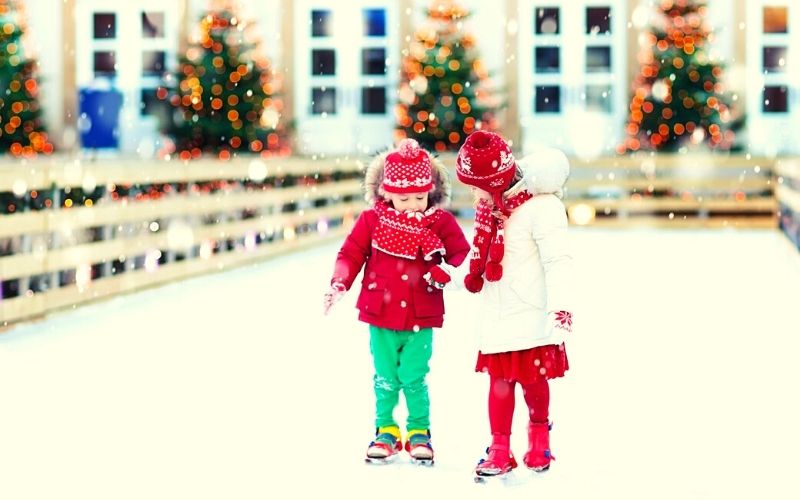 4. Visit the Christmas lights
There are some fabulous Christmas light displays in London (and it's a really lovely free thing to do in London) but most of the towns and cities around the UK will have some. Just check for 'Christmas lights near me'.
You can just wander around while you are doing some Christmas shopping or you can actually take a guided tour. If you don't want to walk, there are also private tours by London black cab.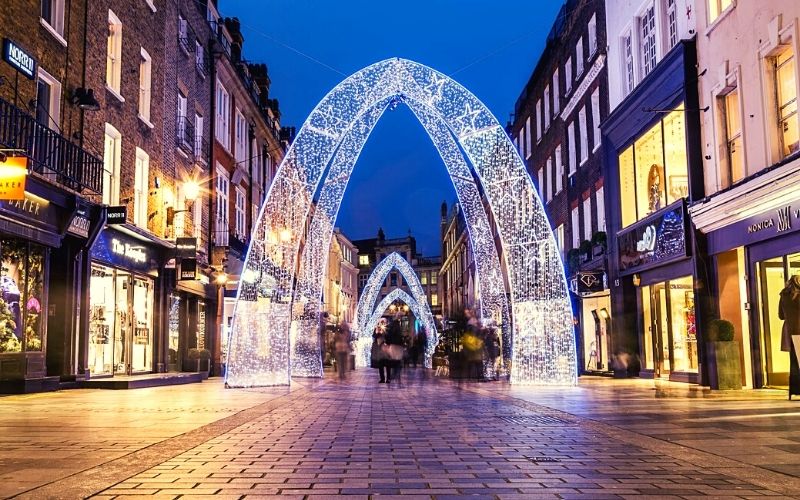 5. Visit a Christmas light trail
There are a growing number of Christmas light trails in the UK and we couldn't be happier because we love them!  Christmas at Kew is absolutely magical with pathways and trees lit up and stunning laser projections and light shows. The Blenheim Palace Christmas lights are also amazing.
We have a post detailing Christmas light trails all over the UK..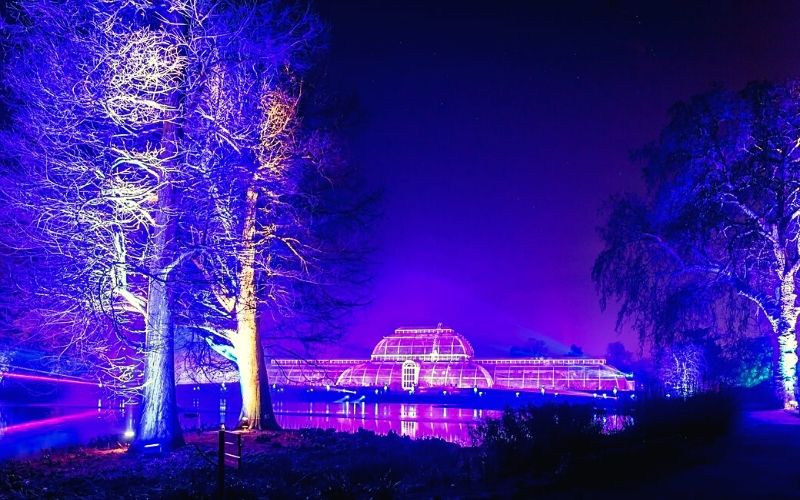 6. Visit a Christmas Market
Visiting a Christmas market is something we've enjoyed doing for many years. The first Christmas market I visited was when I was studying in Vienna. It was just magical and I hadn't seen anything like it. It's one of the best Christmas markets in Europe.
These days the kids love wandering around the Christmas markets in London. It's one of the best things to do in London at Christmas.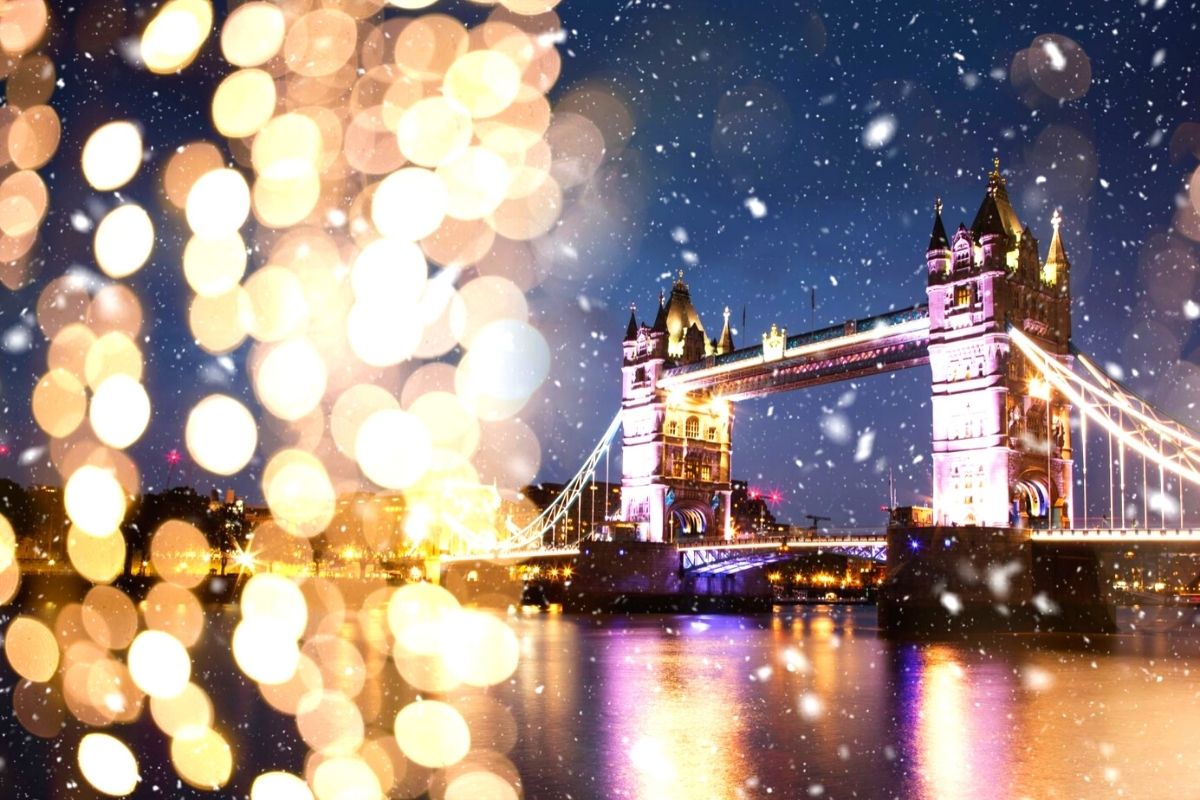 7. Go on a family Christmas walk
We love winter walks as a family and have been doing a lot more of them this year! There's nothing better than a crisp winter morning when the sun is shining and the ground is frozen. Well, apart from walks in the spring when the bluebells are out. That's also pretty special!
We have some lovely family walks listed in this post. The Gruffalo Trails around the UK are open all year round (except Christmas Day) so they are a great option for kids that need a little encouragement.
We took the kids to do the Gruffalo Trail at Wendover Woods and they loved it. Adding snow and ice just allows for another level of excitement with more elements to play with.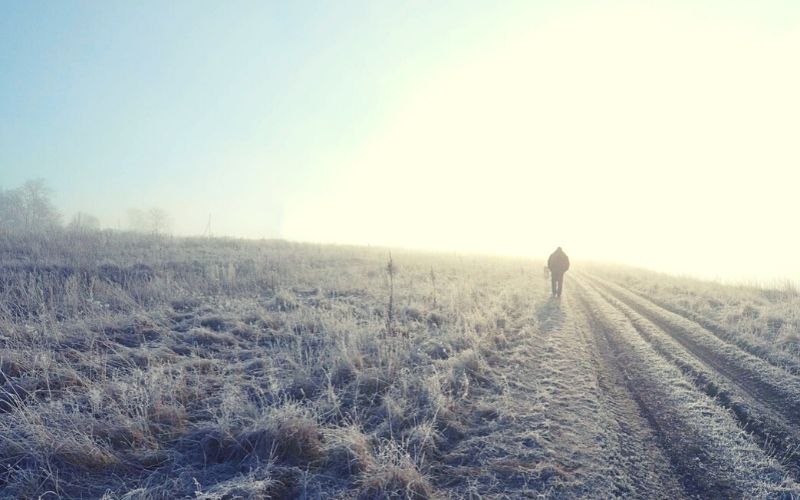 8. Choose your Christmas tree from a farm
We have always had a real Christmas tree but something about this year made us question whether we should get an artificial Christmas tree. We weren't (and still aren't!) sure whether any of the Christmas tree farms would be open this year. We also wondered – is a real Christmas tree better for the environment or not?
As it turns out, real Christmas trees are better for the environment for a number of different reasons, but if you are going to get an artifial Christmas tree, it's best to get a good quality one that will last years. We have recently discovered Balsam Hill fake Christmas trees which are so realistic.
If you're going to get a real Christmas tree, try to make sure you buy local. There are now loads of Christmas tree farms around the UK so there's bound to be one near you.
If you are near Hertfordshire, you'll find details of Christmas tree farms in our post on the Christmas events in Hertfordshire.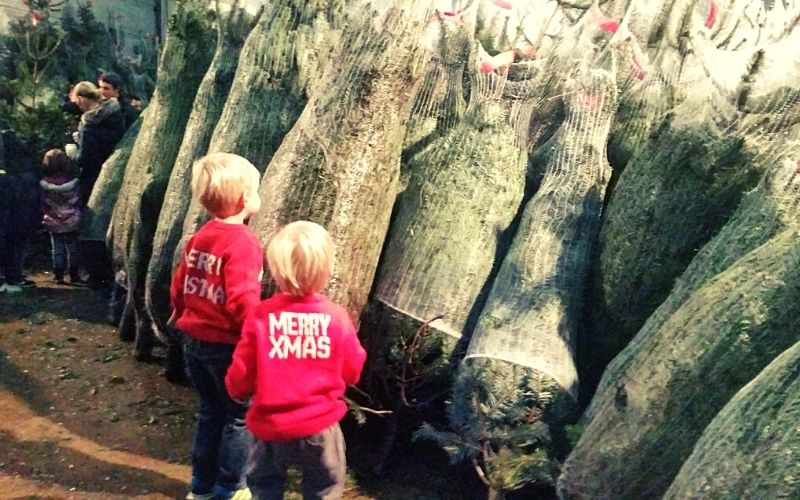 9. Watch a Christmas movie at a Drive In
We are keeping our fingers cross that this is one of the things to do at Christmas that will be unaffected by any lockdown rules because everyone can easily socially distance at a drive in movie.
There are several locations around the UK where you'll be able to catch a Christmas film. We have listed a few of them in our virtual Christmas guide. Here are a couple to get you started:
10. Watch a family Christmas movie
We said that this post was all about Christmas attractions but actually, when all the Christmas events are done, we love nothing more than to snuggle up to watch a Christmas movie with the kids.
Christmas can be a very hectic time of year. The list of Christmas things to do is endless, so there is really nothing better once most of the main tasks are out of the way and the Christmas decorations are up than to snuggle up and watch a family Christmas movie.
It's one of our favourite Christmas things to do at home. We have pulled together a list of the 30 best Christmas movies for kids to help you through the festive period. All you need to do is get your Christmas pyjamas on and pop that popcorn.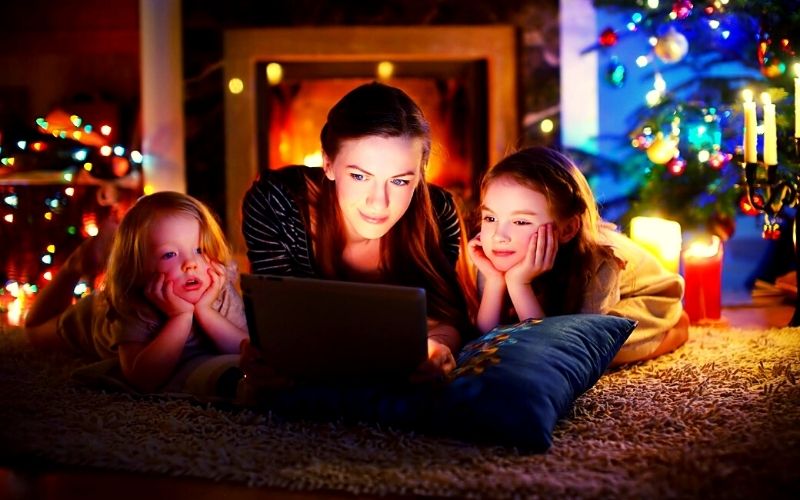 You might also like…
Christmas events happening in Norfolk