The 5 best family-friendly South African wine estate picnics
South Africa is famous for its award-winning wines and the South African wine regions of Stellenbosch, Franschoek and Paarl are incredibly scenic. It's worth visiting them even if you don't like wine. We do like wine but we also like to visit the wine regions and have a picnic there because it's one of the many great family-friendly activities in South Africa.
There's really nothing better on a beautiful sunny South African day than a family-friendly South African wine estate picnic lunch packed full of local specialities and treats paired with a bottle of award-winning wine.
We have been to South Africa a few times and we have visited a fair few wine farms and enjoyed a fair few picnics. With this knowledge, we have compiled a list of our favourites based on their all-round suitability for families, including outstanding picnic food, idyllic settings and lots of fun for the kids in the form of playgrounds, activities and even family-friendly wine tasting where the kids can enjoy a special 'grape juice'.
Before we cover our recommendations on the best family-friendly wine farms picnics, we just want to remind you that if you are going to sample the wines, pick your designated driver, or take an organised tour with a driver/guide or even book an Uber.
Keeping kids entertained on the wine farm
Kids love space to run around. They love nature. They love food. In fact, we all do. We're a foodie family. But everyone has to eat, right? One thing we all agree on in our family is that eating good food in the great outdoors is a perfect activity for all of us. And if you throw wine into the mix, all the better! You may be thinking – 'What? Eating is not an activity!'.  When we're talking about family-friendly wine estate picnics, we do think of it as an activity – particularly in South Africa – because there is so much more to it than eating. Most wine estates have large, beautiful gardens along with a playground, so there's plenty of activity for the kids!
We found when our boys were a little younger that they had a limited attention span at mealtimes and our meals would be rushed. There would be spillages, and we tried to get out of the restaurant quickly without causing any damage or upsetting other diners! It is a little better now that they are 6 and 4, but with a picnic, there is none of this stress. The boys can roll around on the grass, knock over a glass of water or wander off to have a play in the playground. It is a lovely, relaxed, informal way to eat and the novelty factor of the picnic means the boys try lots of different foods they may otherwise turn their noses up at.
The beautiful scenery of the South African wine regions
There are many wine regions in the south west of South Africa, and in our opinion they're the most scenic places to visit in the whole of South Africa.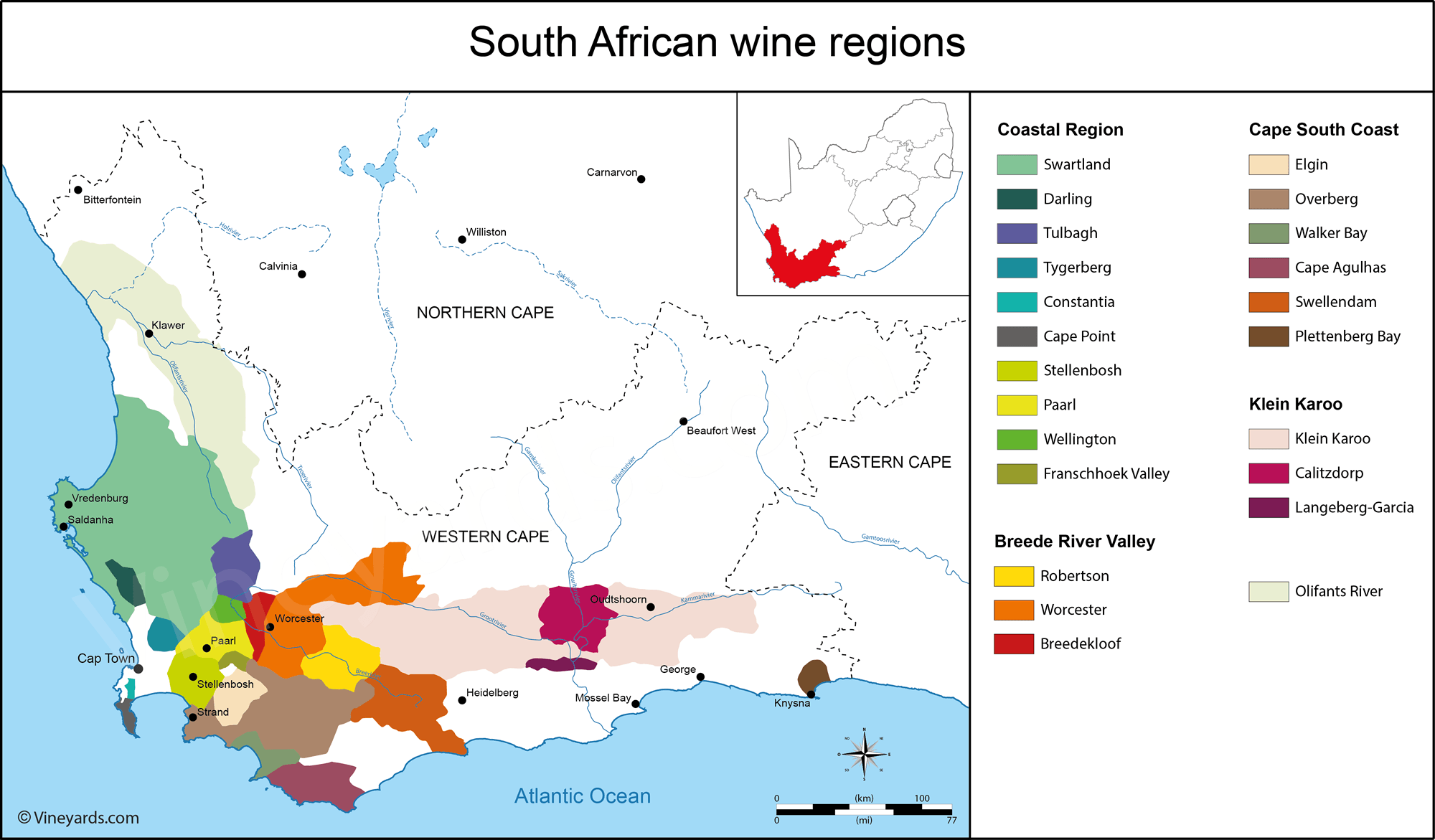 The most well known wine regions are probably Stellenbosch, Franschoek and Paarl, with Stellenbosch and Franschoek competing for the title of most scenic.
These areas boast soaring craggy mountains, deep blue skies, rows and rows of vines, beautiful purple jacaranda lining the roads and traditional white Cape Dutch buildings.
Can you imagine a better setting for a picnic?
Here are our top 5 recommendations for family friendly picnics on South African wine estates
Vergelegen
One of our favourite wine estates for all round experience is Vergelegen.  It is located near Somerset West, about a 50 minute drive from Cape Town.
It was founded in 1700 and not only does it have a beautiful estate with spectacular grounds, it produces some top class wines. It has a couple of restaurants (one fine dining and one family friendly), offers vineyard tours and wine tasting and has a kids playground. The picnics are taken in an enchanted camphor forest. Each table (complete with white tablecloth) is quite secluded as you are surrounded by trees.
The kids don't actually sit at the table. They have the option of a blanket or beanbag. We loved it because it kept them entertained at ground level and allowed a lovely peaceful meal in a beautiful setting for the adults.
You can find up to date menus on the Vergelegen website, but you will generally find home made breads, pates, chutneys, cold meats and cured fish, cheese and a dessert. There is something for everyone as you can also choose Vegetarian/Pescatarian/Vegan (R290).
Picnic prices are : Adult R275pp and Kids R105pp. They are served daily between 12.15 – 13.30 and you need to book at least 24 hours in advance.
If you want to try a little wine tasting before lunch, it starts from R30 and open between 9am and 4.30pm.
After lunch you can have a stroll around the grounds and the kids can have a play in the large playground while the parents can sit and enjoy the view of the mountains in the background.
Warwick
The Warwick estate is situated in the Stellenbosch area about 52km from Cape Town. It has an idyllic setting next to a lake with mountain views. Rugs are laid out under large umbrellas and the adult picnics are served on a wooden tray. They provide high-quality produce from locally sourced artisanal producers. We enjoyed their breads, charcuterie, cheese, onion marmalade.
The kids picnics come in a separate box with a cheese roll, hummus and crudites and a sweet treat. It also included an ice cream cone or lolly. They were so excited getting their boxes that they ran back from the play equipment to eat them, which has got to be a first!
One thing to maybe note here is that there were a lot of wasps when we visited which was a bit annoying. They seemed to like the chutney!
Picnic prices are: Adult R550 for 2 or R300 for 1. Kids are R125pp. You can choose either Gourmet or Vegetarian/Vegan.
Allee Bleue
Allee Bleue is located in the Franschoek wine area about 60km from Cape Town. We gave Allee Bleue a try because it was close to where we were staying in Franschoek (and because we were quite frankly addicted to wine estate picnics by this point in our trip!). It is a little different to some of the other wine estates because it is more modern. We did a quick wine tasting before lunch but the boys were hungry so we didn't linger over our degustation (check us out learning the lingo!).
The setting for the picnic is lovely. There are a number of picnic tables and you can choose where to sit. We chose to sit near the playground, under the shade of a large oak tree so that the kids could easily run off for a play when they had finished, and we could keep an eye on them while we finished up at a leisurely pace. They provided a huge selection of cold meats and cheeses and olives, salads and pies, chutneys and breads.
The kids gave a thumbs up to their cheese and ham 'kebabs' and the chicken wraps.
One of the great things about the Allee Blue picnic was that it was very informal, and the boys were allowed to bring their own balls to play with. There was so much space away from the other diners that there was no worry of a stray ball knocking over a glass of wine! They also decided to take off their tops and run through the sprinkler. Nobody batted an eyelid.
Picnic prices are: Adult R260pp / R495 for 2 (there is also a Vegetarian choice). Kids are R105pp.
Spier
Spier is another great all-rounder, and one of South Africa's oldest wine estates, established in 1692. It produces some very highly rated wines; notably their Chenin Blanc. It is located in the Stellenbosch area, around 40km from Cape Town.
The picnics are taken down by the river, but you need to either bring your own blanket or hire them from the estate. Spier focus on locally produced, organic food and you can expect to enjoy a wide range of charcuterie and cheese and pickles, frittata, salads and brownies. The kids will have something simple like a ham and cheese sandwich, root crisps and a healthy sweet treat.
Spier is well known for having a lot of activities in addition to the traditional wine tasting. They have a number of restaurants and a craft market. They also have lots of child friendly activities including 'wine tasting' and cooking lessons. It is home to Eagle Encounters, a bird-of-prey rehabilitation and conservation project where you can see flight displays. You can also do a tour of the estate on a Segway tours – although maybe not if you have had a little too much wine!
Picnic prices are: Adult R580 for 2 (with the option of Vegetarian) – this includes a bottle of Spier wine! Kids are R150pp
Delheim
Delheim is situated in the Stellenbosch area on the slopes of the Simonsberg mountains and is about 50km or 50 mins from Cape Town. The picnics are served in wicker baskets on cotton blankets spread out under the oak trees by a river. It is such a beautiful setting, very much the traditional picnic setup. There is a wide selection of home-made delights including meats, cheeses, pickles, breads. The kids have a tomatoes, cucumber and samosas with a little sweet treat.
Picnic prices are: Adult R290pp (Gourmet) R250pp (standard) R250pp (Vegetarian). Kids are R40pp
They also offer wine tasting in their atmospheric underground 'cellardoor' and provide delicious food platters.
It's not always easy to find an activity or a day out that can keep the whole family entertained, but a family-friendly picnic on a wine farm ticks all the boxes.
Find accommodation in South Africa's wine region
If you found this post helpful, why not bookmark it, share with friends or pin it for later?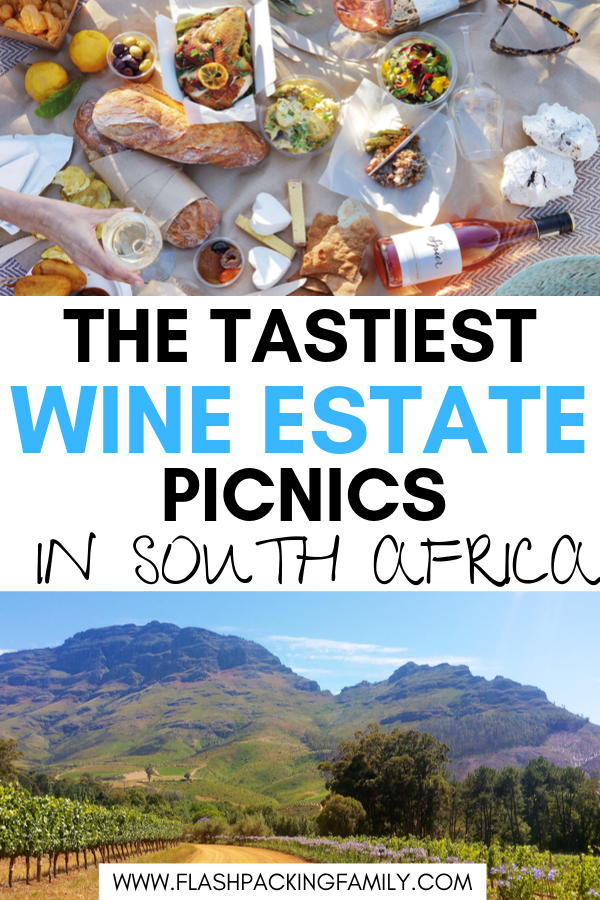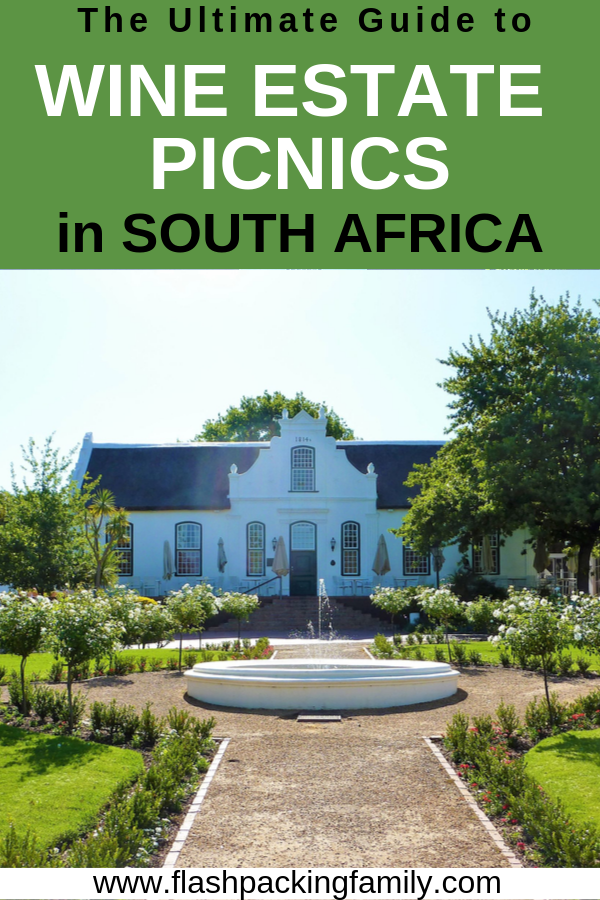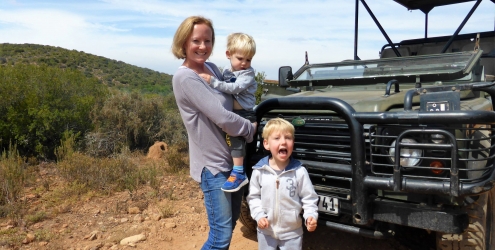 https://flashpackingfamily.com/wp-content/uploads/2019/03/safari-1.jpg
1732
2309
Jacs
https://flashpackingfamily.com/wp-content/uploads/2019/02/white-logo-300x150.png
Jacs
2019-03-22 14:00:23
2019-09-29 13:37:45
South Africa's best family-friendly safari options
https://flashpackingfamily.com/wp-content/uploads/2019/03/camps-bay.jpg
1500
2666
Jacs
https://flashpackingfamily.com/wp-content/uploads/2019/02/white-logo-300x150.png
Jacs
2019-03-20 20:49:34
2019-09-29 13:38:01
Top family-friendly activities in South Africa