South Africa's best family-friendly safari options
Whether you have been on safari before and loved it or have never been but love the idea of it but think that you can't take kids on safari, think again! We can tell you that kids love it and it is such a rewarding and educational experience for them.
Having been on safari in quite a few countries across eastern and southern Africa, we recommend South Africa as a great place to go on safari with your family for a number of reasons.
South Africa has it all. From the Big Five – lion, leopard, elephant, rhino and Cape buffalo – to antelope, zebra, hippo, giraffe, hyena and a wide variety of bird and marine animals.
There is an amazing choice of parks and game reserves where you can view these animals in their natural habitat.  Many of these parks are actually in the Western and Eastern Capes, close to the popular 'Garden Route'. They are malaria free and so are easily accessible for families with young children.
Many of the parks are self-drive with good camping grounds so you can do a relatively cheap safari compared to some of the other African countries.
There is no doubt that an all-inclusive luxury game lodge with the Big 5 can be prohibitively expensive. There are, however, other ways to see the Big 5 without having to win the lottery.
We have put our top picks in ascending price order.
Our top 5 South African family-friendly safari picks
1. Addo Elephant National Park
Big 5 – YES
Entrance fee: R307 (adult) and R154 (child)
Addo Elephant National Park is located about 60km from Port Elizabeth in the Eastern Cape. If you are going to self-drive, all you need to pay is the entrance fee which makes it a really economical safari experience.
Addo started out as an elephant park back in 1931 with just 11 elephants and was set up to protect the remaining Addo elephants from being completely wiped out by hunters and farmers.  If elephants are your thing (or your child's thing) – you will not be disappointed with Addo because they are everywhere!
We were in the park a good 30 mins after closing time because we got stuck behind a family meandering up the hill to a watering spot. We didn't want to pass because they were clearly protecting their baby, so we hung back. We were worried we would be locked in but the ranger found us and told us we could take our time. It was amazing watching them with nobody around as the sun was setting.
In 2003 they introduced six lions to the park. They now have around fourteen, although we didn't see any on our drive. Our chances of seeing them may have been improved on a guided safari, but we were happy doing our own thing on this occasion. If you want to book a guided safari, make sure to do it well in advance through SanParks as they get booked up.
There are various accommodation options in the park, ranging from campsites to pitch your tent, to luxury lodges, so there is something to suit every budget. There are also plenty of accommodation options outside of the park.
2. The Kruger National Park
Big 5 – YES
Entrance fee : R372 (adult) and R186 (child)
If you are venturing further north or you fly into Johannesburg and are keen on doing a safari, you wouldn't want to miss an opportunity to visit the Kruger National Park. It's an enormous national park relatively close to Johannesburg that borders Mozambique to the east and Zimbabwe to the north.
You can self-drive and stay at relatively inexpensive campsites within the park which is why we have put this second, but there are also some eye-wateringly expensive luxury lodges. If you are looking for a luxury safari experience in the Kruger, we have heard from friends that Chitwa Chitwa is beautiful and welcomes children, but we haven't been ourselves.
We stayed at the inexpensive campsites located within the park. We were self-driving and had a tent with us but there are also chalets equipped with bedding. You can check on the SanParks website for more info. Some of the campsites have pools which were great for relaxing and cooling down between morning and afternoon safaris, especially when temperatures were reaching 40 degrees. We stayed at the Malelane campsite and Lower Sabie (with pool).
We entered via the Malelane entrance. Within two minutes of passing through the gates had a very close encounter with a rhino. We saw him to our left as we were driving and he was not slowing down so we sped up a little to get out of his way. The rest of the game viewing was just as spectacular. There is something so exciting about a self-drive safari. You feel like you are out in the wild on your own and anything can happen!
The Kruger National Park currently advises that people take anti-malarials because of recent cases of malaria but you should check the situation before you go as it can change.
3. Buffelsdrift Game Lodge
Big 5 – NO (missing leopard)
For prices it is best to check with the lodge because they have various different packages available.
Buffelsdrift is just outside the town of Oudtshoorn. We stayed in a traditional (but quite luxurious) family safari tent. It had 2 bedrooms separated by the bathroom (with claw foot bath, double sinks and outdoor shower) and a lovely veranda that looked out over the lake. It seems safari accommodation is always perfectly situated to enjoy a sun-downer!
We went for the half-board option and chose a game drive and elephant experience. We chose Buffelsdrift because it was one of the relativley few private game lodges in South Africa that allows children under 12. It was also conveniently on our route to Oudtshoorn to visit the Cango caves and crocodiles. It was a bit cheaper than some other private game reserves because it doesn't have the big 5. They have a lot of wildlife wandering between the tents, such as Nyala and during breakfast and dinner by the lake, we would see hippos.
There was also the option of elephant, meerkat or lion experience. We opted for the elephant experience – and it certainly was an experience!
Another relatively inexpensive safari option if you want the safari tent accommodation and guided game drive is Chandelier, also near Oudtshoorn. They don't have the big 5, but they do have a huge area to explore on foot which the kids loved. They also have a giraffe feeding experience where you can buy food and hand feed them at breakfast time. We just did one night here on the way back down the Garden Route.
4. Kariega
Big 5 – YES
Price – check with the lodge
Kariega is situated in the Eastern Cape, about 40km from Grahamstown (and about 150km from Port Elizabeth) and incorporates both the Bushman's and Kariega rivers. We love that Kariega is family-friendly because it is built on the land that was once owned by the boy's great, great, great, great, great grandfather, Jeremiah Goldswain. He was one of the original English settlers in 1820 and the remains of his house can be seen on the Kariega land (although it is all rubble now!).
One of the great things about Kariega is that they run a daily kids programme between 11am and 2pm, offering guided trails in the bush (within the boundaries of the Main Lodge), identifying animals and animal related arts and crafts. It is fun and educational.
Children can accompany their parents on game drives, although children 5 and under is at the ranger's and general manager's discretion based on a safety assessment. If they can't accompany you, there is a babysitting service.
There is a play area in the Main Lodge, which is also where dinner is taken so if the kids have finished their meal, you don't need to feel like you have to rush yours too because they can go and play, leaving you to enjoy a meal in peace .
If you are staying with children under 10, you will only be able to stay in the main lodge (log chalets) – but that is fine because they are super cosy and some have private pools with a great deck overlooking the Kariega valley for sun-downers! Kariega is extremely warm and welcoming and you will definitely enjoy your stay here.
5. Shamwari
Big 5 – YES
Price – check with the lodge
Shamwari is located around 75km from Port Elizabeth and is easily doable if you are driving the Garden Route. It is one of the world's leading safari and game reserves and works hard in the areas of conservation and environmental education. It is also famed for having had Mrs Thatcher and Paris Hilton among its clientele!
There are two family-friendly lodges at Shamwari (Riverdene and Sarili). There is also a main pool with shallow end for children.
It is getting into the very expensive bracket but it is truly a 5 star experience and you will be very well looked after! We haven't stayed with kids but have visited prior to having the kids and loved the set up there. Children under 4 aren't permitted on game drives but there is a childminding service. There is also a great activity centre for kids where they can zip line, wall climb and access tree houses with interconnecting walkways. There are also arts and crafts in the kid's centre.
We hope this has given you some inspiration to add a safari to your South African itinerary. For more information check out our what to take on safari post and tips for wildlife spotting on safari.
Happy spotting!
If you enjoyed reading this post, why not bookmark it or pin it for later?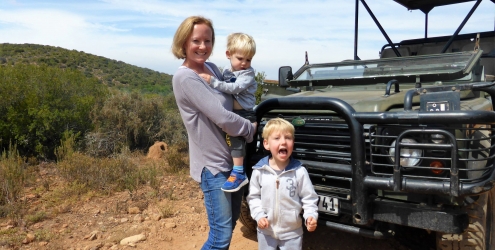 https://flashpackingfamily.com/wp-content/uploads/2019/03/safari-1.jpg
1732
2309
Jacs
https://flashpackingfamily.com/wp-content/uploads/2019/02/white-logo-300x150.png
Jacs
2019-03-22 14:00:23
2019-09-29 13:37:45
South Africa's best family-friendly safari options
https://flashpackingfamily.com/wp-content/uploads/2019/03/camps-bay.jpg
1500
2666
Jacs
https://flashpackingfamily.com/wp-content/uploads/2019/02/white-logo-300x150.png
Jacs
2019-03-20 20:49:34
2019-09-29 13:38:01
Top family-friendly activities in South Africa