50+ Ways to Enjoy a Virtual Christmas in 2021
It is reasonably safe to say that Christmas 2020 is going to be unlike any Christmas we've seen before. Many of our favourite Christmas events for kids are being cancelled left, right and centre but thanks to these virtual Christmas events, we can still bring a little Christmas cheer into our homes.
We have a post on 100+ Santa's Grottos and Santa Experiences which is being updated on a weekly basis. There are still some Christmas events running, but these virtual Christmas ideas will serve as a back up in case the physical events are cancelled.
And actually, even if some of the physical events are not cancelled, we'll be trying out some of these and having a virtual Christmas with the kids. And the great thing is that being virtual, they're open to anyone anywhere in the world. So if you've always wondered what a British pantomime is all about, now's your chance to find out! (Oh no it isn't…oh yes it is!)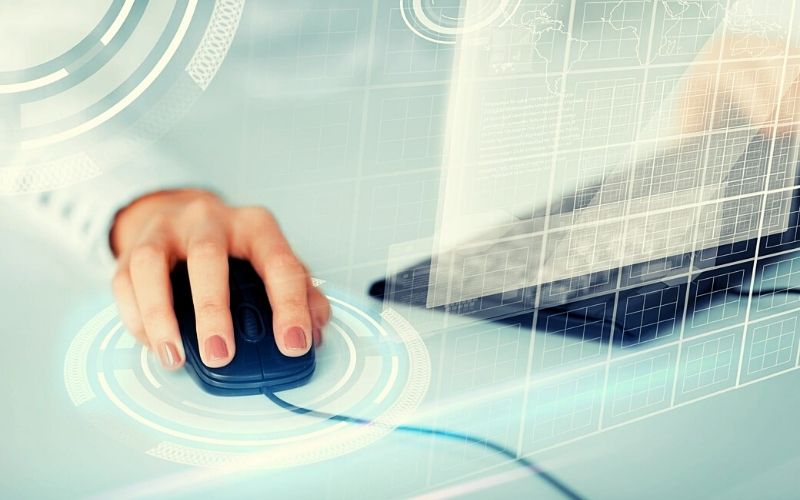 How to have a virtual Christmas
During the first lockdown in 2020, we saw many museums and zoos putting on virtual events. We could travel the world virtually at a time when we couldn't travel in person. Our kids loved these resources and I've been busy trying to think outside the box and find ways to make Christmas special in case we are in full lockdown mode again.
The good news is that there are quite a few virtual Christmas events being planned and I am sure that there will be more virtual things to do at Christmas added over the coming weeks. We'll keep coming back here and adding more as and when we see them.
Here are some really great virtual Christmas ideas to help you have your own virtual Christmas celebrations.
Meet Santa virtually
If you usually like to book a visit to a Santa's Grotto over the Christmas period, you might be interested to know that you can have a Virtual Father Christmas meeting instead.
Some will be in the form of a personalised Zoom Santa call that will involve a virtual Santa visit live from his Grotto. The calls tend to last around 5 to 10 minutes which, in our experience, is probably just the right length to keep their attention. Other virtual Santa's Grottos are in the form of live Facebook sessions.
As these services being offered are new, we have not tried them out and cannot vouch for them. With any virtual Christmas event, please read the event info and make sure the event is suitable for your child. Here are some alternative Santa's Grotto experiences for 2020 where you can see Santa virtually.
Santa's Lapland – live video call with Santa from Lapland (from the official Santa's Lapland holiday company)
Meet Santa – (Police backed virtual Santa experience)
Santa's Live Announcement – 23rd December at 5pm
Selfridges are putting on a host of virtual Christmas events including calls from Santa
Virtual Grotto Experience – The Entertainer has partnered with Mattel in creating a virtual Christmas Grotto. There is a competition running from 5th – 21st November to enter a competition to win a place. There are 25 spots available. It's going to be a bit like winning the golden ticket in Charlie and the Chocolate Factory!
Santa apps and message services
Some of these apps have been around for a while and you may have already used them. We have and they have been great at helping the kids to believe. Others are new for 2020.
They involve a virtual Santa message, rather than a live virtual Santa experience.
Santa @ Home is a new creation involving a whole Santa experience including a package sent to you with a gift, special surprise and a video message from Santa.
International Elf Service – personalised advent letters delivered daily. Much easier than Elf on the Shelf!
Virtual Christmas markets
The Christmas markets in Europe and the UK Christmas markets may be closed this year, but you can still experience the magic of a Christmas market virtually.
Check out the world's biggest virtual Christmas market!
Some other towns are following suit and there are sure to be more. So why not try making yourself some mulled wine, pop on some Christmas carols and have a browse at what the stallholders have to offer. Here are some that have been announced:
York Christmas Market – details to be confirmed
Virtual Oxford Christmas Market 2020 
Immersive Virtual Market – 150 Scottish independant brands from 22nd November to 13th December 2020
Newcastle Gatehead's Virtual Christmas Market
Virtual Christmas shopping
John Lewis has launched its first virtual shopping event.
Virtual Christmas Panto
Christmas isn't Christmas in our house without some Christmas panto action. It's such a British institution. We have found a few virtual alternatives and are actually quite excited by what is on offer. Some are even interactive so you can watch them live at home and interact by pressing buttons for cheers and boos. We love this idea!
Cinderella Interactive Live Stream Panto
There are several live shows and then it will be available on demand from 18th December to 31st January 2021. The lives shows are:
Fri 18th Dec – 7PM GMT
Sat 19th Dec – 2PM GMT
Mon 21st Dec – 7PM New York EST
Tues 23rd Dec – 7PM Sydney AEST
Weds 24th Dec – 12PM GMT
What is great about this is that if you are not UK based but are missing out on a Christmas visit to the UK, you can watch from anywhere in the world.
Glastonbury Street & Musical Comedy Society
Running from 2nd December to 30th December 2020 live on their YouTube channel. The shows are:
Snow White and the Seven Dwarfs
Jack and the Beanstalk
Goldilocks and the Three Amazing Bears
The shows are free to watch but a donation would be appreciated by them.
The Great British Pantomime Company will be showing Goldilocks and the Three Bears from 1st – 31st December 2020
CBeebies Christmas Show will be available on CBeebies channel and BBC iPlayer from 12th December 2020.
Panto Online will be showing Jack and the Beanstalk from 4th December to 10th January 2021.
That'll Be The Day rock and roll Christmas show will be live streaming on 5th December 2020.
Or how about a Drive In Pantomime?
Horrible Histories are offering a Car Park Panto at a venue near you!
Drive-In Panto (Rapunzel) at the Sligachan Hotel on the Isle of Skye on 11th & 12th December 2020..
Peter Pan at four locations in Wales including Porthcawl, Cardiff and Merthyr Tydfil from 12th December.
Visit Santa in Rovaniemi
You may not be able to travel to Lapland this year (or anywhere for that matter!) but you can travel to his home in Rovaniemi virtually.  There is a live stream video on YouTube so you can see what they get up to in Santa's home town.
Disclaimer: we do not watch this on a 24/7 basis so we hope that there will not be any spoilers – but we assume that they all remain in character!!
And here's a little message from Santa Claus in Rovaniemi.
Virtual Christmas carols
Some of the big UK charities are running some virtual Christmas carol events to raise money.
NSPCC childline's Merry Little Christmas – 10th December 2020 at 7pm
Great Ormond Street Christmas Carol Concert – 8th December 2020
Home.Hope.Song – 3rd December 2020 at 7 pm
Alzheimer's Society – 17th December 2020
Online Carol Service – available any time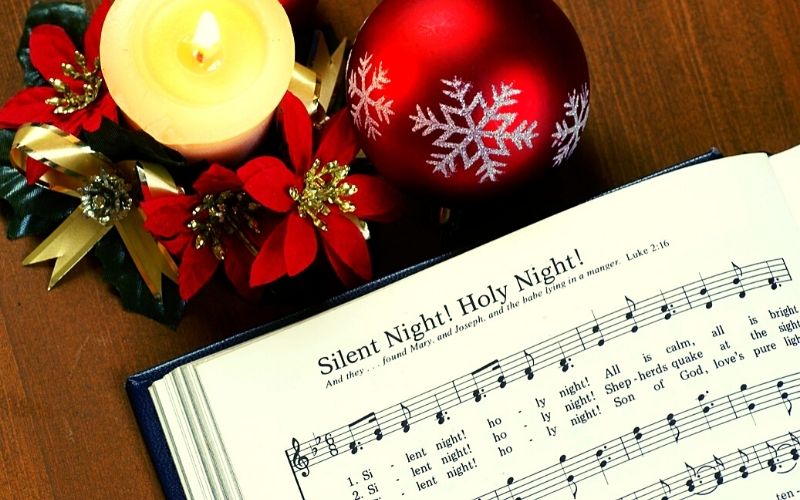 Virtual Christmas musicals
CAPA (Creative and Performing Arts College)
Eleanor's Very Merry Christmas Wish – streaming 27th November 12 noon US Central time (6pm UK on 27th November) until midnight US Central time (6am UK on 28th November)
The Hip Hop Nutcracker – 20th December 2020 (live stream and on-demand)
Organise a virtual Christmas party
How about organising a family zoom call and playing some Christmas games? Some ideas that might work well are:
Christmas themed bingo. There are plenty of resources on Pinterest. You'll just need to make sure that everyone has their boards printed.
Christmas scavenger hunt
Christmas trivia quiz – family friendly questions along the lines of 'What was the first name of Mr Scrooge in Charles Dickens' 'A Christmas Carol'? or 'What was the name of the animated film in which a train magically transports a small boy to the North Pole?'
Sing some Christmas carols together (sharing the lyrics beforehand). It may not be particularly easy to co-ordinate, but you could try all doing the online Christmas carol service together.
Track Santa
From 1st December 2020 you can take a look at the  Santa tracker on the North American Aerospace Defense Command website. The actual tracking starts from 23rd December.
You can also check out Google Santa Tracker. This is live all year with various Christmas themed games available to play and then on Christmas Eve you can track Santa.
Santa with a Go Pro
Just for fun, follow Santa's sleigh ride across the North Pole to a town near you with this lovely short animation.
Virtual Christmas Window Displays
We love this idea are the first to announce a virtual Christmas window display but we are sure more will follow and we will update this post when we hear of them.
Fenwicks – the Newcastle store will be unveiling their virtual Christmas window display on Sunday 8th November at 6.45pm
Also have a look at Window Wonderland for some lovely virtual reality Christmas displays from the US from previous years.
Drive in Christmas movies
Although not a virtual Christmas event, drive in movies are potentially something that won't get cancelled this year (fingers crossed) as it is the perfect socially distant way to enjoy a movie. Here are some locations showing Christmas movies.
Luna Cinema – locations are Ascot Racecourse, the NEC and Copthall Stadium
Christmas @ the Drive In – London, Birmingham, Manchester (CANCELLED)
It Is On Drive in Movies – 18th to 24th December 2020 at Loch Lomond Shores
Pop Up Screens – 2nd to 20th December 2020 in Peckham, London
Nightflix – 2nd to 16th December in Milton Keynes
Martha Trust Drive in Cinema – 6th December 2020 in Deal
Christmas Drive in – 20th to 23rd December 2020 at AJ Bell Stadium in Manchester
Adventure Drive In – 11th to 16th December 2020 at Aintree Race course
Drive In Movies – 17th to 21st December 2020 in Old Holmsley Aerodrome in the New Forest
If you can't get the the drive in movies, then here's a list of 30 classic family Christmas movies that you can watch from the comfort of your home.
Virtual Christmas lights switch on
So far we have found a couple of places doing a virtual Christmas light switch-on but more may follow. We will update when we find them. You can also check with your local town council. We have a feeling some of the London Christmas lights may have a virtual switch-on event this year.
If you can't get to see the Christmas lights in London in person, there is a virtual tour available.
Leeds (2nd December at 6.30pm)
Yeovil (3rd December at 6pm)
Leadenhall Market in London (20th November 2020)
Christmas light trails
As these are outdoor events, there is a chance they won't be cancelled so we're putting them in here just in case even though they aren't virtual Christmas events.
Blenheim Palace – 20th November to 3rd January 2021
Kew Gardens – 18th November to 3rd January 2021
Lightopia – 20th November to 3rd January 2021
We have a full list of the 2021 Christmas light trails.
Check out further virtual Christmas activities here.
You might also like…
Complete guide to the Santa Train Rides in the UK
Complete guide to the Polar Express Train Rides in the UK