A Beginner's Guide to Buying a New VW Campervan
If you're completely new to the world of VW campervans, this guide to buying a new VW campervan is for you.
We take you through the steps we took to buy a VW campervan, including how to find the right conversion company, what type of bed and roof to look for, and everything else you need to consider (especially if you want to campervan with kids) to make sure you find the perfect VW campervan for you.
By the way – you may find some of these van life books helpful. Some are for travel inspo but others cover the practical side of owning a van, converting a van and living in a van.
This post contains affiliate links. If you click on one and buy something, we may earn a small commission but this is at no extra cost to you.
Is a VW Campervan for you?
My earliest memory of van life was playing in my grandparent's converted Ford Transit when I was 7 (when they were in the country). They would drive around Europe for months at a time in the early 1980s and come back with fantastic stories.
Maybe it's thanks to my grandparents' adventures that I developed my own love of travel, but as much as I loved the idea of travelling with a home on wheels, I'd never taken the leap into van life.
With the recent changes to the world of travel, the idea of owning our own Volkswagen camper van became a dream. We started doing some research. Whilst I would daydream over photos of retro VW campervans on twisting mountain roads, we soon decided to go for the more practical and reliable modern VW transporter campervan. And we love it!
We love the freedom it gives us and we have been exploring parts of the country we had never considered before. Haven't seen much of the UK? Check out these amazing UK beaches! Many of these beautiful beaches have some awesome coastal campsites on on nearby them.
Just in case you haven't quite made up your mind about what sort of VW camper you want, then here are just a couple of reasons why the VW T6 campervan is a great choice.
The (short wheelbase) VW Campervan is small enough to act as an everyday car so you can leave the campsite and head into towns and villages to explore.
VW T6 transporters are great vehicles for conversion because they hold their value.
The VW transporter T6 reliability is really something worth considering.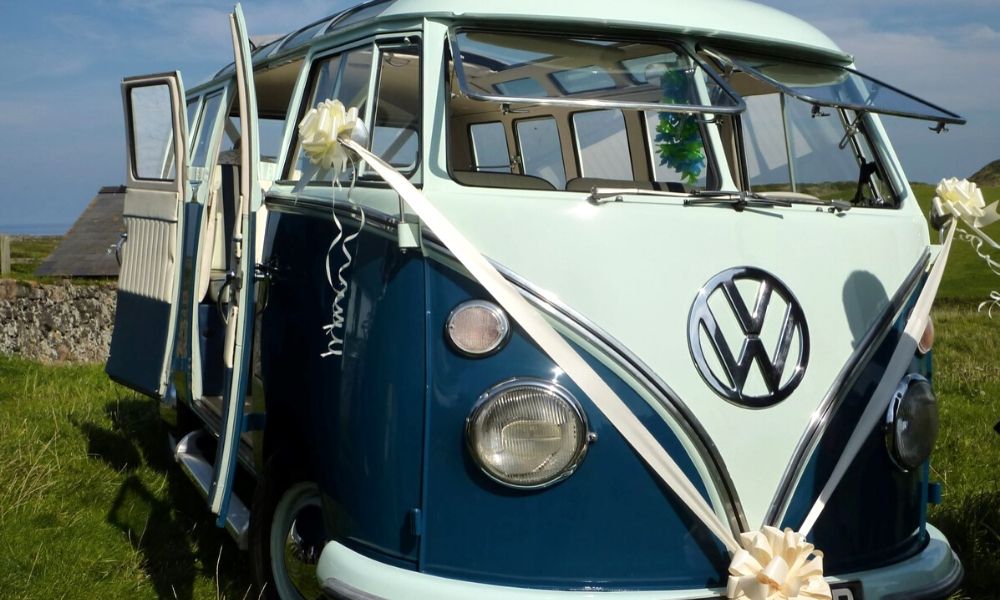 Do you go for a new or used campervan?
This is not a guide on how to buy a used campervan. There are plenty of articles out there to guide you through all the ups and downs of buying a used van. This is just to give you some guidance if you have made up your mind that you want to buy a new VW T6 CamperVan.
Obviously buying a new VW Camper Van is easier than buying a used campervan. Or is it? With a new campervan conversion, you have the peace of mind that it comes with all sorts of manufacturer and converter warranties, but you are faced with a different issue. Choice.
If you pick the right campervan converter, you will get a choice of interiors, beds, seats. It's a good problem to be faced with if you know what you want. But what if you don't know the difference between the types of beds or whether to have a double front seat or a single?
While some of these issues purely come down to personal taste, there are some practical issues to consider.
We were asked by the Caravan and Motorhome Club to do a little YouTube video on what made us buy a van and what our top tips for people new to campervanning were. If you'd like to check it out – click here.
Finding the right VW Campervan conversion company
You can buy a VW California (the first factory built VW campervan) directly from Volkswagen BUT you will pay a premium for it. You will get much better value for your money if you find the right campervan conversion company. With so many companies out there offering van conversions, how do you choose the right one?
First of all, try searching for 'VW Camper Van dealers near me'.  Also, look in the autotrader campervan VW section to see the VW Campervans for sale around in your area. The preference would be to find one near to you as you probably won't buy a van on your first visit. You may also need adjustments to your van in the future which will be more costly if you have to travel across the country.
Do your research and check what people are saying about these converters on the T6 Forum.
Select a few to visit so that you can compare the workmanship. Most of the converters will be using standard conversion kits for the kitchen area and campervan storage, so it's all about the finish (and the bed and the roof – see below).
Decide on your budget, but be prepared to be flexible in case you see something you love. When you visit, trust your gut. You should be able to tell whether converting campervans is a passion more than just a business.
Try before you buy. Some conversion companies will have a VW campervan hire available. It's definitely worth hiring a campervan to see whether it suits you and it will give you a better idea as to what you do and don't want from a campervan.
Cambridge Campervans
We bought our VW T 6.1 Campervan from Cambridge Campervans. There are a few reasons why we chose them.
they were within an hour from us
they had new and used vans for sale
they had a great reputation on the VW forums
they could customise the van
they provide video tutorials explaining how to put the roof up and put the bed down (and more) for complete beginners.
they have an awesome retro VW campervan in the showroom and are huge campervan enthusiasts!
If you look them up, make sure to tell them we say hi!
What size VW Campervan do you go for?
When it comes to size, there are two choices.  You can choose between a long wheelbase (LWB) or short wheelbase (SWB).
When we first started out, we assumed that having a long wheel-base meant more space inside the van which, with a family of 4, would be a positive. And it is a positive for some people, but along with more space comes some negatives.
If you're trying to decide between a long wheelbase van and a short wheelbase van, here are some quick pros for each model:
Short wheelbase
easier to drive around narrow streets in villages and country lanes
easier to find parking (you can fit the SWB into a regular parking spot)
better turning circle
cheaper than a LWB
Long wheelbase
more space inside for a bigger kitchen or more campervan storage space (about 30 cm extra length and width)
more comfortable ride when tackling bumps in the road – although surprisingly our son who has suffered from terrible travel sickness his whole life, was absolutely fine on our 4000 km trip through France in our SWB.
So which is better? It's a personal preference, but for the price difference and the small amount of extra space and ease of maneuverability, we think the SWB is better for us.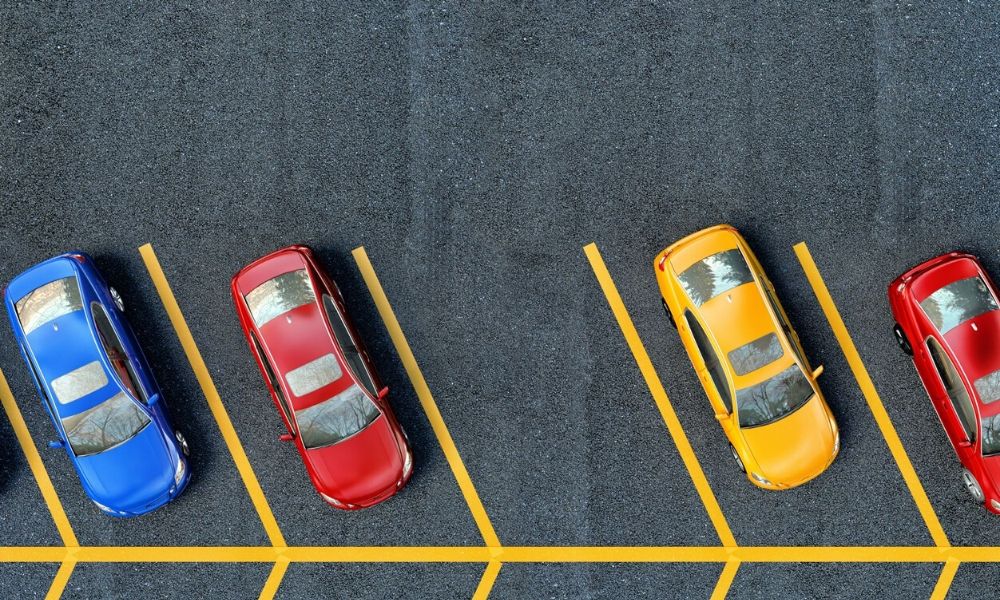 Choosing the right fittings in your campervan
If you want a fully fitted campervan, some things are considered essentials. By essentials, we're talking bed and pop top roof. You should check what brand the conversion company uses for each of these because not all of them are created equal.
To a certain degree, you'll be limited by what your campervan conversion company stocks (and is able to fit). Some won't offer the choice, which is why it is best to find a converter that can fit a range of types and that gives you the choice.
Here is a quick guide to the essential campervan fittings.
Campervan bed
One of the most important things to consider when buying your campervan is the bed. If the bed is uncomfortable, it can taint the whole campervan experience. There are three main bed types to choose from:
Premium VW campervan bed
SMARTBed – SMARTbed evolution R is the newly launched bed on rails.  With the bed set on rails, you'll be able to push the passenger seats forward closer to the front seats. The kids will be closer to you and there will be more storage space in the back rather than packing things into the middle area.
Mid-range VW campervan bed
RIB crash tested beds – Various levers allow you to flip the seats over into a flat position so you actually sleep on the underside of the seats. This keeps the bedding area clean which is actually a big deal for us given how mucky the kids can be with their road trip snacks! The seats are also sculpted with a moveable headrest, making them more comfortable.
Do you need Isofix? If so, you need to look at the RIB bed. Note that the seats are higher than the normal seats in a car and if you have the Maxi Cosi Stage 'zero' Isofix base, the leg will not reach the floor.
Standard VW campervan bed
Rock and Roll  – The standard seat option is the Rock and Roll bed. Rock and Roll is the original name for campervan seats that would slide into a flat position for sleeping. This option is quite a bit cheaper than the above two options.
Front passenger seats
Before getting our van we had assumed that we would be eating inside the van and would need the double swivel front seat so that we could all fit around the table. In reality, this is not very practical.
If you haven't opted for the SMARTbed that you can pull forward on the rails to be closer to the front seats, the table will be too far away from one set of seats.
You probably don't even want to eat in the van if the weather is hot and sunny. Make sure a folding camping table and chairs are on your camping essentials list.
The double front seat is also not as comfortable as the single seat which is a consideration if you are planning on doing long journeys. The benefit of the double front seat, however, is that it gives you one more belted seat if you are a larger family.
Campervan solar panel
Installing a solar panel on your campervan is a great idea in our opinion. It provides an environmentally friendly source of electricity and is a good backup source of power for when you don't have access to electric hook up.
Pop top roof
If you Google 'best pop top roof for campervans' – then Austops will come up.  They are a UK manufacturer making a Reimo style pop top roof with a hydraulic bed system. Look for a front spoiler that reduces wind noise. The sides tie up so that the whole top is open
Campervan fridge
The other thing you need to consider is the brand of the fridge. The most efficient fridge is made by Dometic (formerly Waeco). We love the fact that it has an icebox and it runs comfortably for 3 days on our leisure battery (topped up with energy from the solar panels).
Additional campervan accessories to consider
Campervan awnings
As lovely and cosy as the VW campervan is, it's a great idea to have some extra space in the form of a tent or an awning. The benefit of a drive away awning is that it's an extension to your van and living space and is more or less essential when campervanning with kids.
It attaches by way of the Reimo rail, and is easy to detach and remain on the campsite if you need to reserve your pitch. There are lots of awnings to choose from.
Vango has a great selection and they are highly rated. Just bear in mind that the packed down awning will require quite a lot of space. We decided to buy a Vango Noosa Low awning because we wanted a front porch area where we could shelter and cook in case of rain and it was a good price.
If you are looking for an air awning with more space, we can recommend the Olpro Cocoon Breeze.
As Olpro Ambassadors, we can we can pass on a 10% Olpro discount code to our readers. Please use : FLASHPACKING10.
See here for the latest prices on the Olpro Cocoon Breeze.
If you have a Reimo rail, make sure when buying an awning to also buy the Vango DriveAway Kit for 6mm & 6mm rails  (3 metres).
Windscreen covers
These will black out the front windscreen and front side windows to avoid early morning sun streaming in. They are also reflective so will keep the van from heating up too much if you can't find shade.
Reimo rail
If you are considering using a campervan awning, you will probably want to fit a Reimo rail. It is not absolutely necessary, but in order to secure an awning without a Reimo rail, you would need to throw straps over the roof to secure on the other side and this could cause damage, particularly if you have a solar panel on the roof.
Bike rack
The T6 has a tailgate as opposed to barn doors which means that you can fit a bike rack and keep it on there while you open and close the boot. As a family of 4 with 4 bikes, we recommend the Volkswagen bike rack.
It can carry a load of 60 kg and you can open the tailgate with the rack on it (not with the bikes on). You need to speak to your converter about fitting this as it will need upgraded tailgate struts.
We use Frog Bikes for the kids which are the best lightweight kids bikes out there. They're so easy to pop on an off the bike rack and save us a good few kilograms to help ensure we don't exceed our maximum load.
Alloy wheels
You can also choose from a wide selection of alloy wheels. This is just a small sample.
Things you need to have before you drive the van away
Things you need to have
V5 – obviously you'll need to make sure you don't leave without the new keeper slip of the V5 and you should get the new V5C within 2 – 4 weeks.
Campervan insurance – you can either go through a broker to arrange your vw campervan insurance or arrange it yourself. We called a couple of brokers and were quoted quite a lot for an annual policy. It was a specialist campervan insurance policy and included higher cover for camping gear kept in the campervan. We contacted our existing car insurance company and asked how much it would be to add the campervan to the policy and they quoted one fifth of the price. This was on the assumption that we would keep our family car and have the van for recreational use.
Habitation check – this can be carried out by the converter or a third party. You should receive a certificate to confirm all checks have been done.
Gas safety certificate – there is no legal requirement (currently) to have a gas safety check but it is advised to have a check done annually. The gas check is part of the habitation check when you first buy the campervan.
Road tax – make sure that you tax your new van with the DVLA. Your dealer may have it covered until the end of the month but double check with them.
Useful to know
Now that we have picked up our van and given it a test drive, there are a couple of small things that you need to know. I'm sure we'll be adding a few more when we find them.
– The new VW Transporter T6.1 has USB C ports in the cabin
–  You'll need to buy a bottle of Camping Gaz 907 which is standard for most if not all campervans