10 Essential Holiday Packing Tips You Need To Try
Packing for holidays can seem like quite a daunting task and is often put off until the last minute but these handy holiday packing tips will make packing for your next holiday a breeze!
It's sometimes hard to judge what clothes to take on holiday if you've never visited that destination before.
You don't want to take too much and end up lugging heavy bags full of clothes you won't end up wearing. You don't want to pack too light in case you can't wash clothes and run out of clean ones.
No matter where you're going and how long for, these essential holiday packing tips will help you save time and space when packing and ensure that you don't forget to pack your holiday essentials.
This post contains affiliate links. If you click on one and buy something, we may earn a small commission but this is at no extra cost to you.
These are our top holiday packing tips!
1. Packing cubes
What are packing cubes? Until a year ago we didn't know what packing cubes were. Now we won't travel without them and they're top of our travel packing tips and tricks list!
If you haven't come across them before and want to know how to save space when packing or how to pack with packing cubes, you can read more about how to use packing cubes here. We cannot recommend them enough!
They really come into their own if you travel with a large suitcase and everyone's clothes are in the same bag. These cubes are just like mini suitcases within your large suitcase and help to keep everyone's clothes separate.
Even if everyone has their own small suitcase, they are still great for separating out your tops from your bottoms.
The dirty laundry can even go in a separate one. We take a packet of tumble dryer sheets for popping in with the dirty laundry.
Since buying our VW Campervan, they have become one of our campervan essentials!
If you want to take your level of organisation one step further, you can buy the cubes in different colours and allocate a different colour to each member of the family.
We love how easy it makes finding things, especially if you are on a road trip and are packing and unpacking a lot.
In terms of size, you can stick to the same size cubes, but we like the multi-packs of 4 or 6 in varying sizes as they give you more flexibility with packing. Think Tetris! If you're not sure where to buy packing cubes, try Amazon.
We found the AmazonBasics packing cubes 4 pack suited our needs best.
2. Make a holiday packing list and take out one third
It's generally a given that you will over-pack rather than under-pack, especially when travelling as a family.
To make it easier to judge what you should take, start by making a family holiday packing list of the things you want to take and then decrease that list by one third!
Did you know that by packing less you are also helping the environment because it reduces the carbon emissions of your flight? This is one of the holiday packing tips that we weren't aware of initially.
A lighter plane uses less fuel and therefore creates fewer emissions. On that note, we have further tips on being a more eco-friendly traveller if this is something that interests you.
Toddlers are notoriously tricky to entertain on a flight but here are some great tips on what to pack in a toddler's carry on to keep them entertained so that you don't leave it to the last minute and panic and overpack.
3. Take a travel washing line and detergent
Believe it or not, whether you're travelling for a week, a month or a year, your core list of clothes should remain pretty much the same.
Depending on the destination, we generally take the same amount of stuff away but switch out a couple of pairs of shorts for trousers and t-shirts for long-sleeved tops.
We make sure to pack a travel washing line and some detergent to hand wash items in case there aren't laundry facilities.
This will help cut down on the number of clothes you need and is one of our favourite packing tips for holidays with kids.
We like the travel washing line with hooks on each end as opposed to suction pads as you have more flexibility with where you can put them.
On a related note, why not consider taking an eco-friendly detergent (if you haven't already)? You can decant some into small bottles 100ml and store in your washbag. Just make sure to label them so that you don't get them confused with shower gel!
4. Take lightweight and easy-dry clothing
If you do decide to take fewer clothes and wash them, try to look out for lightweight clothes that will dry easily, such as activewear.
As well as lightweight clothing, you can get lightweight and easy drying towels. We love the microfibre towels from Dock & Bay.
You can read what we love about them in our review of Dock and Bay towels.
You can buy them on Amazon or Decathlon.
5. Decant your toiletries
If you are travelling with hand luggage only then you need to make sure to put your liquids in 100ml bottles. Even if you are checking in a hold bag, why not still cut down on the toiletries?
Question whether you need to take a full 300ml bottle of shampoo for a week or will 100ml do? If you have a favourite face cream, can you decant it into a little pot?
These little 100 ml travel bottles are great for decanting your favourite toiletries into.
6. Use a pill organiser for your medication
If you take regular medication, decanting your pills into a weekly pill organiser can cut down on a lot of space – although check that you do not need to take your prescription with you when travelling as certain countries may require this.
7. Store a duplicate toiletry set
I like to keep a separate wash bag with duplicates of my favourite toiletries, or miniatures of them so that I can just grab it and know that everything is in there.
This saves a huge amount of time (and space), particularly if you haven't left yourself enough time to order small bottles to decant as per the above tip!
8. Keep a medical kit in your hand luggage
We like to keep the essential medicines in a mini travel first aid kit in the carry on luggage in case there are any issues with missing hold luggage. You never know what you might need on the flight too.
Everyone will have their own essentials, but we like to make sure we have some Calpol in case of sore ears, travel bands (for air sickness), peppermints to suck for take-off and landing, wipes and hand sanitizer.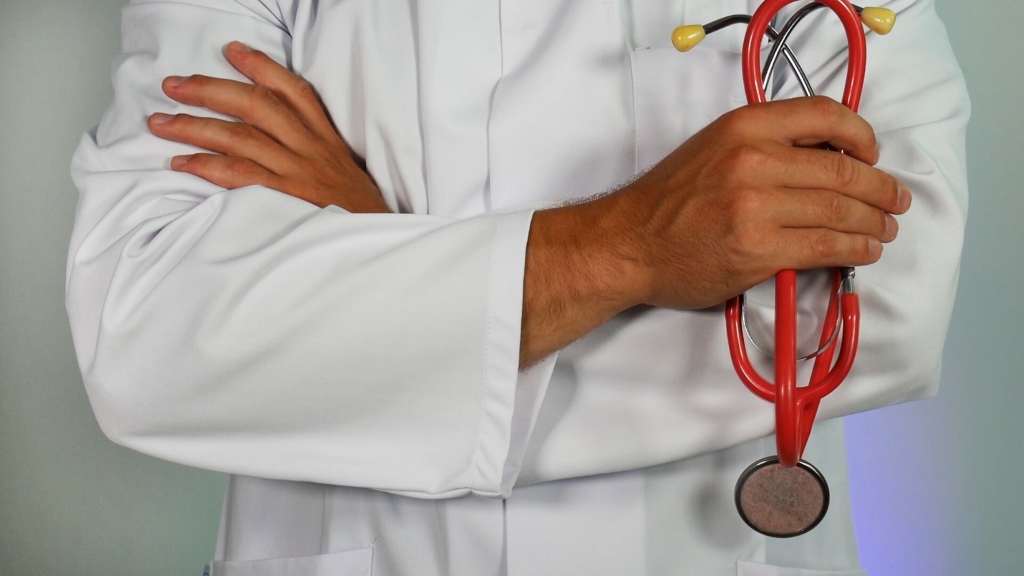 9. Pack a waterproof bag for wet stuff
If you're like us and try to maximise your holiday by swimming up until it is time to go to the airport, it is essential to have a waterproof bag handy to put everything in so that your whole suitcase doesn't get wet on the trip home.
Rather than try to source a plastic bag from somewhere, why not bring one of these Osprey Ultralite Drysacks with you? You can use it over and over again.
You can also use it when you go to the beach or the pool and stick wet goggles and armbands in to keep them separate from everything else. We find that a couple of 3L sacks works well for us.
Read some other great beach packing tips.
10. Extra tips to reduce your luggage weight
Wear your heavier items
If you think you're close to your baggage allowance, wear your heavier clothes and shoes on the plane. It may seem crazy but we have had to do this before as a last resort.
It can make the difference of that extra kg! Remember, it does also get cool on the plane so it's a good idea to have some of your clothes in your hand luggage to layer up.
Consider your type of travel bag
Also, consider a lightweight canvas holdall over a bulky wheeled rigid shell suitcase. This can save quite a few kilograms. As a compromise, we use our Osprey Sojourn 60 which is a lightweight backpack with wheels.
It is 10 years old, has done a 1-year round-the-world backpacking trip and come with us on many family adventures nand comes with a lifetime guarantee. We love it.
Travel with hand luggage
This is easier said than done when you are travelling with kids (especially flying with a baby) but wherever possible, travel with hand luggage only.
This will save you a huge amount of time at the airport, both before and after the flight. You can read more tips on avoiding being charged for overweight luggage here.
And don't forget, if you're travelling with kids, they each get their own hand luggage allowance that you can use. We have qa great guide on the best kids backpacks for travel.
Lastly – Should you use vacuum storage bags?
This is a question we get asked and we've seen people talk about what a great idea this is. In theory, this is a great space-saving idea, but you need to be careful about how you use vacuum storage bags.
If you cram loads more in than will naturally fit in your luggage, it can easily put you over the weight allowance which can be very costly.
If you found this post useful, why not bookmark it, share it with friends, or pin it for later?