Travel after Coronavirus: What Does The Future of Travel Look Like?
Have you been wondering what travel after Coronavirus will look like? We have. A lot. Like so many others, we have had our 2020 travel plans cancelled due to Coronavirus travel restrictions and have no clear idea when we will travel again. We firmly believe that travel will bounce back, but the big question is 'will we ever travel in the same way again?'
Do we ever want to travel again?
During this period of staying at home and staying safe, we've been mentally planning where we'd love to go for the ultimate family holiday when the lockdowns lift. We've been dreaming of throwing off the confines of the last few months and exploring far-flung places. We've been dreaming of seeing the world in person, not just travelling virtually. But in reality, and this is something we debate a lot, do we REALLY want to go?
Do we want to get on an aeroplane and sit in close proximity with people after months of social distancing? Do we want to stay in hotels not knowing whether the surfaces we touch have been cleaned thoroughly? Do we want to travel to countries where the health system doesn't match our own? With one of our family on the at-risk list, we wouldn't want to take any chances.
But travel is a big part of who we are. It's not just about taking a holiday. It's about exploring and learning and helping the kids develop a passion for the world. So despite the uncertainties at the moment, yes, we do want to travel again when we feel it is safe to do so.
Then we start asking what does the future of travel actually look like?
The truth is that nobody can say for sure what travel after coronavirus will look like. There is currently no vaccine for Coronavirus, flights are grounded and international borders remain closed. What we do know is that travel in the future will be very different from the travel we have known and have, speaking from personal experience, taken for granted.
We have been closely following updates from industry experts throughout this lockdown period and while we certainly don't have the answers, we have some personal thoughts on what travel will be like after Coronavirus.
Air travel after Coronavirus
Airlines
Before the outbreak, travel and tourism was a $9.25 trillion industry creating 10% of global GDP with air travel being a big part of this. Airlines have been hit hard. They have grounded fleets and laid off staff. Some have entered administration. Many of us are still waiting for refunds from cancelled flights and hoping that we are covered in the case of yet another airline administration.
With British Airways being our national carrier, we would be pretty confident that there would be some kind of government bailout. Ryanair has good cash reserves and is the largest carrier in Europe so you would also hope that it will survive. But beyond than that, who knows how the airlines will manage to navigate these tough times?
For the airlines that do survive, some experts are saying it could take 2 – 3 years for them to recover. Others are saying 5 years.
So the question here is, will this massive financial hit to the airline industry be passed on to their customers?
Will airfares increase after Coronavirus?
We've been used to cheap airfares to destinations all over Europe and global travel, in general, has been more affordable in recent years than it has ever been. It may not seem like it but airfares have decreased in price over the last 20 years, mainly due to cheaper fuel prices and more competition. With airlines going out of business, it begs the question about whether airfares will increase, as we saw happen when Thomas Cook ceased to operate.
If we need to maintain social distancing once travel restrictions have been lifted, aircraft could be operating half-full which could, in turn, push up airfares. Logically, airfares would need to increase to cover the losses suffered by reduced ticket sales (not to mention the lost revenue from the lockdown period).
That being said, airlines will probably have to try to keep flight prices attractive to tempt people back to flying (back to my point above about do we really want to fly in the near future). We've seen sites like Jack's Flight Club advertising lower fares for later in 2020 and into 2021. Easyjet has also announced its 99p baggage offer which is quite a significant saving when the cost of putting luggage in the hold is sometimes more than the cost of the flight. We don't know for sure but we expect to see lower flight prices.
Flying experience after Coronavirus
We've seen Emirates starting pre-flight rapid Covid-19 testing and issuing certificates to those who test negative. They have made wearing face masks compulsory at the airport and during flights. Easyjet said it might block the middle seat to aid social distancing. There's also been talk of an Italian firm designing protective hoods to fit around each seat and forming a cocoon. We can only imagine that air travel will be quite a sobering experience and not that enjoyable start to the holiday it once used to be.
If airlines need to implement some kind of social distancing boarding planes, we can only imagine that boarding times will increase. How long would it take to board the world's largest passenger plane, an Airbus A380?
Cruise line travel after Coronavirus
The cruise industry has also been hit very hard. Over 30 cruise ships reported cases of Coronavirus on board and countries responded by refusing to allow passengers to disembark. The type of environment on the ship with people in close quarters meant that the virus spread easily. It must have been a terrible experience for everyone stranded on board. All cruises were cancelled but some cruise lines are getting ready to set sail again this summer.
According to this BusinessInsider article, 76% of passengers have opted for a credit for a booking in 2021 versus 24% opting for a refund.
Cruise line directors maintain they will survive and will be implementing measures to ensure passenger safety. It has been hinted that passengers will face rigorous medical checks before being allowed onboard. Cruise lines have a very loyal customer base and this is what will probably see them through.
Train travel after Coronavirus
With uncertainties surrounding air travel, maybe more people will switch to train travel. It's certainly possible to travel extensively around Europe by train. The Interrail Pass, valid in 33 countries in Europe, has been around since 1972 and is still a popular mode of transport around Europe. We think this will be people's preferred mode of transport, at least to start with.
Plans have been unveiled by the Swedish government to have an overnight London to Stockholm sleeper train by 2022 or 2023. Maybe more plans will be unveiled. It's not a bad way to travel with more space to social distance and it is certainly better for the environment.
Accommodation after Coronavirus
Did you use to book accommodation based solely on the cleanliness rating? Maybe. But maybe you had your heart set on the view or the location and this is what made you decide to book. Whatever used to be your main reason for choosing accommodation, it's more likely that people will choose accommodation based on cleanliness reviews in the future.
Hotels
Large hotels are going to be changing the way they operate. The Four Seasons in New York has been leading the way in implementing changes. There is no minibar in the room, extra pillows have been removed, you deposit used towels, bedding and rubbish in separate bags and leave outside your room for housekeeping to collect. There is no room cleaning during your stay and no buffet breakfasts. For one of the most luxurious hotel chains in the world, this is a big change.
You could argue that these extreme measures have only been taken because medical professionals have been staying at the hotel during the lockdown, but it seems that this may be the way of things to come. Surely other hotels will follow suit as they will need to convince prospective holidaymakers that they are doing all they can to ensure a safe stay. It's likely that there will be a lot of deals on accommodation.
Holiday Rentals
Faced with choosing between a hotel or Airbnb, we predict that there will be more demand for holiday rentals than hotels, especially if the hotel experience is not what it used to be. There's a much better chance of social distancing if you rent a house or an apartment.
In terms of considering the safety of guests, Airbnb is rolling out recommendations for Airbnb hosts to leave 24-72 hours between bookings and enter an enhanced cleaning initiative. Guests will be able to see which hosts are complying with the measures. When given the choice of a rental that has been given the green light by the enhanced cleaning initiative and one that hasn't, which one are you likely to choose?
Increase in Domestic Travel
With the uncertainty surrounding international travel, it is likely that domestic travel restrictions will ease before international travel restrictions. Even when international travel restrictions are lifted, people will most likely be a little cautious about foreign travel, especially if they have already experienced quarantine or have been stranded in another country or are still waiting for a refund on cancelled flights.
We have not explored our own country enough and I suspect we are not alone. We predict that people will be favouring countryside breaks and travelling by car as opposed to city breaks and travelling by public transport.
While people have been in lockdown there has been more of a movement to support local. Small local businesses have managed to deliver where supermarkets have sometimes failed. With this in mind, we think people will also be in favour of supporting their domestic tourism industry.
Tips for future travel bookings
Airlines and hotels have dates available to book in the future, but should we be booking right now? Whilst we want to support businesses where we can, we aren't booking anything right now because we don't know when we will be able to travel, domestic or abroad. There is talk of some European countries not allowing Brits to travel until much later because of how we handled our Coronavirus situation. Maybe other countries will follow suit.
If you do book anything, do what you can to try to protect yourself from losing your money in the case of a further outbreak. Try to avoid 'too-good-to-be-true' deals with unknown companies. Stick to large, reputable operators and check their cancellation policies. Make sure you take out travel insurance and again, check the wording for Coronavirus related cancellations. Pay with a credit card which offers more protection than a bank card.
We don't want to put people off travelling. Far from it in fact. We have been very concerned about the impact that Coronavirus has had on tourism in Asian countries in particular who rely so heavily on the tourist dollar. We want to support that industry which is a lifeline for so many in the absence of any government support, but during these times when we can't travel there in person, we need to find other ways to support them.
Keep an eye on Covid-19 related travel restrictions on the Government website.
Read other traveller's takes on post-pandemic travel trends.
A silver lining to Covid-19
We may not be able to see the silver lining just yet – but as the saying goes, there's always a silver lining. Maybe one of the silver linings in all of this (we say one because there are undoubtedly many) is that people will find ways to travel more sustainably. The environment has benefitted from a reduction in pollution caused by air and cruise travel. There has been reduced air pollution and CO2 levels. It's lovely to read that whales and other sea life are benefitting from the reduced ocean noise and see wildlife thriving.
There have been ups and downs during the lockdown in our household, particularly with homeschooling, but we have really enjoyed the slow pace of life and increased family time. We have been travelling virtually and the kids have been learning more about the countries we plan to visit in the future than they would normally. And while we don't think the travel industry will miraculously return to normal (or the new normal) as soon as 'lockdown' is lifted, we do intend to travel again and in a slower, more considerate way.
Would you consider slower, more considerate travel? We'd love to know your thoughts on how you think travel will change for you.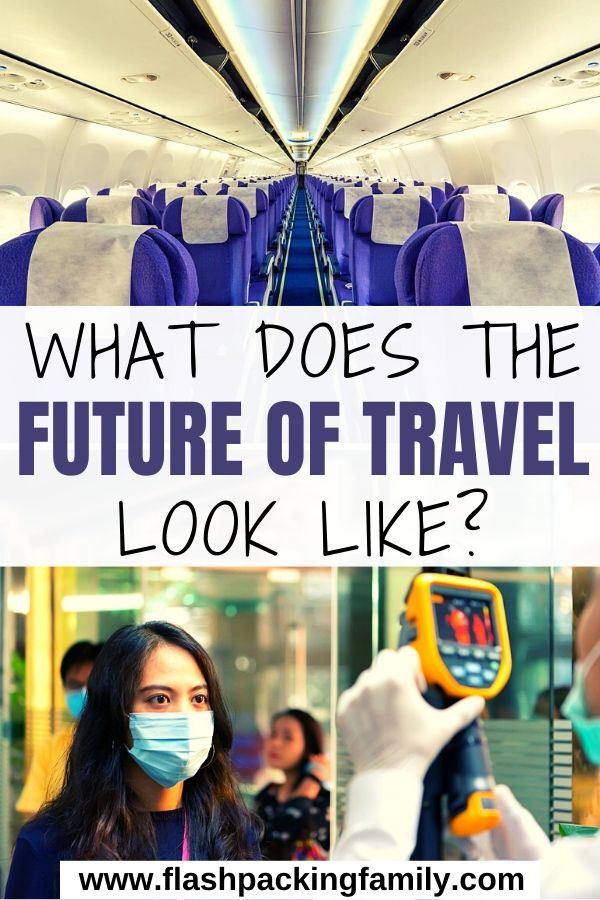 Camping with kids can be so rewarding but only if you are well-prepared. Read our top tips for camping with kids to ensure you have a successful camping trip!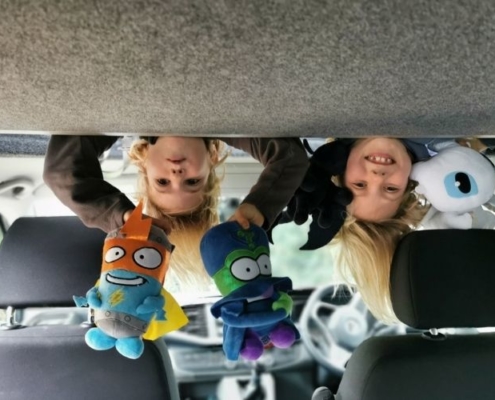 Van life with kids seems idyllic right? Well, it definitely can be but here are just a few practical tips for campervanning with kids that you need to know to get the most out it.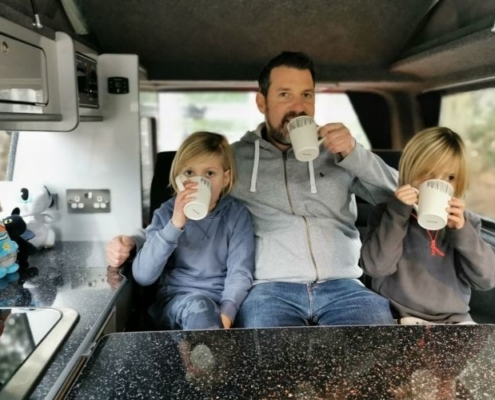 Wondering whether to campervan with kids? Asides from the freedom and adventure it brings you, here are some awesome reasons to try campervanning with kids.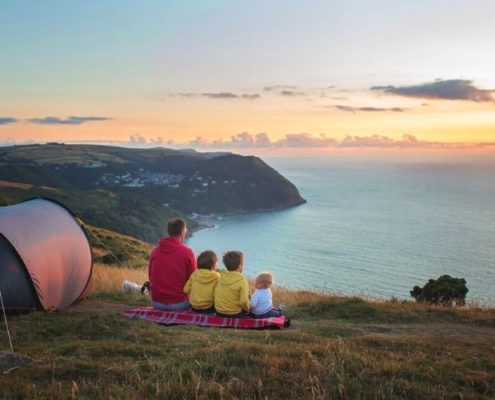 For many, the idea of camping with toddlers will send shivers down their spine. For others, it it is a fun experience. Here's how to make camping with toddlers fun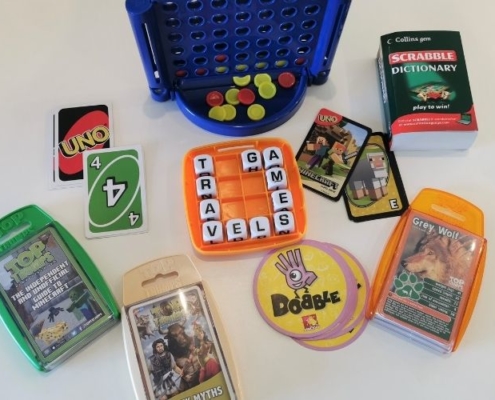 Travelling is all about discovering new places and meeting new people but for the actual travel part of travelling, travel games for kids come in so handy to help pass the time.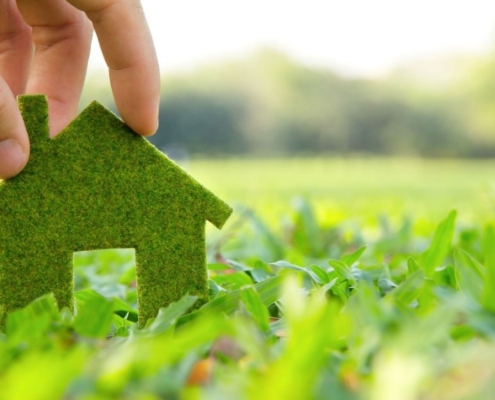 When wondering how to be more eco friendly, many people can often feel that it will change their lifestyles too drastically and that they don't know where to start. To help you make a start, here are 5 very simple steps to being more eco friendly.
Planning to travel with kids for the first time? Have no fear. It will be different for sure, but different in a good way and our top tips will make it easier!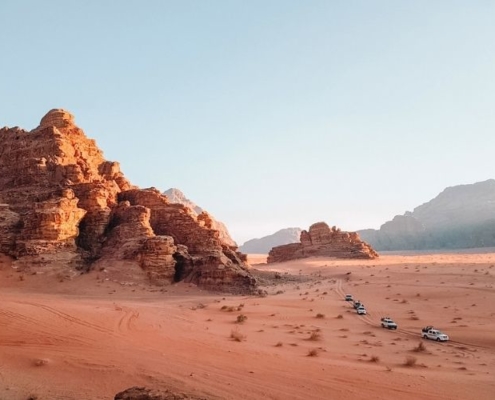 If you're planning a trip to Jordan, make sure to buy your Jordan Pass in advance. It will save you time and money, giving you free acess to 40 tourist attractions. Here's all you need to know (plus a calculation of the savings).
We have been fans of Frog Bikes for a long time now and believe their superior technology make them the best bikes for kids and helped our youngest son to ride a bike at 3 years old. Our Frog Bike review explains why.