Flying With A Baby: 15 Tips To Make That First Flight Easier
Flying with a baby for the first time can certainly throw a few curve balls, even for the most seasoned of travelers.
For some, that first flight can be a breeze. Others will be put off flying with a baby again for a long time. If you want to be in the former category and have a successful first flight with your baby, the key is to be prepared.
With over 50 flights with kids under our belt including a 10 hour flight to Florida with a 3 month old, we have learned a thing or two. Let's just say, we learned from our mistakes. Our own first flight was not a success. Believe me, during that first flight I might have uttered 'never again' once or twice!
It was only our overwhelming desire to travel with the kids and to show them the world that we have loved exploring that made us book another flight.
Having learned from our mistakes, we know what works for us. It's true that what works for us may not work for others, but there are some tips for flying with a baby that are universal and that will absolutely make your first flight more successful.
We are huge proponents of the benefits of family travel and we really just want you to enjoy those benefits too so we are sharing our tips for flying with a baby.
Here are our top tips for flying with a baby…
1. Apply for your child's first passport well in advance
Yes this sounds obvious but you would be surprised at how many panicked messages we see about baby passports not arriving in time. The process of applying for your baby's first passport can take longer than applying for an adult passport or renewing an adult passport. Apply for your child's first passport well in advance of your trip.
We applied for the kids' passports when they were a couple of weeks old because we knew we would want to travel after they had finished their first course of baby vaccinations.
If your child already has a passport, check the validity of it if you have not travelled in a while and cross-check this against the passport validity requirements of the country you are travelling to.
Some countries require a full 6 months left on your passport starting from when you return to your home country. Some require a full page for a visa stamp.
2. Check what other travel documents you need
If you are travelling together as a family internationally, it should be as simple as taking your baby's passport BUT some countries require more than that. For a long time, travel to South Africa required you to take the baby's birth certificate in addition to the passport. Always check on the guidance from your own country's government regarding travel to the country you are visiting.
If you are traveling without your spouse, you may also need a letter from your other half giving permission to travel. This is especially important if your surname in your passport is different to your child's surname.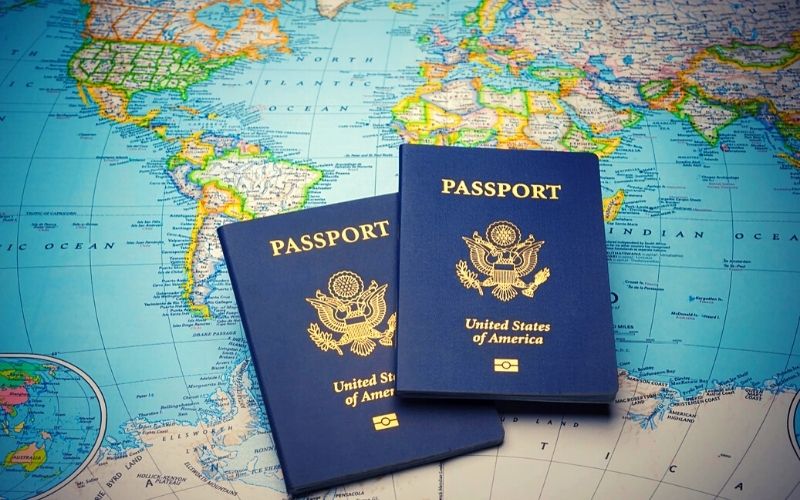 3. Research the airline you are flying with
There are some things that are pretty standard among the airlines, but each airline has their own rules. You should be familiar with the rules on flying with an infant. For example, you can only have one lap infant per adult. Makes sense as you can only have one baby on your lap.
If you are a solo parent traveling with two babies, you would need to purchase a seat for one of the babies and use a baby car seat. It is important that you discuss your needs with the airline if you are not sure of the requirements.
4. Book your baby a ticket
Children under two travel free, so why do you need to book a seat for them? Even though they won't get their own seat, the airline still needs to know that you are travelling with a baby. And actually, flying with a baby under two is not entirely free as you will need to pay taxes, which vary by airline and where you are flying to.
5. Book your seats together
It used to be standard for airlines to allocate seats together when you booked tickets for your family. This is no longer the case. If you want to sit together, and from our experience of flying with a baby, you will want to sit together, you will need to pay a little extra to select seats together.
Some people are of the view that it is nice to be seated apart and switch seats so that you get a complete break for an hour or so at a time. This may sound ideal for some, but in reality, it's good to have an extra pair of hands to hold your baby in case of a diaper explosion all over you or a spilt drink.
Do you also want to rely on a stranger to help you or risk your baby throwing up on a stranger. Personally, as a nervous flyer, I could not imagine sitting a couple of rows away from my small baby, let alone at the back of the plane! Each to their own. It is an entirely personal choice. We're just saying what works for us.
6. Book a bulkhead seat if you are flying with a baby longhaul
The reason for booking a bulkhead seat if you are flying with a baby is to allow you to also book a baby bassinet. These are invaluable if you are flying longhaul as it will allow you to place your baby in a small cot (bassinet) when they need to sleep. The alternative is to sit with your baby on your lap which, believe me, means no sleep for you.
Bulkhead seats allow you a little extra legroom and you won't have the issue of someone reclining their seat in front of you. Not all airlines offer bassinets though so you will need to do some research before you book your flights (see point 3). Here is a helpful guide giving you more information on bassinets and which airlines offer them.
Note that during turbulence, you will be asked to remove your baby from the bassinet and place them on your knee using the baby seat belt extension. The flight attendants will show you how to use the seat belt extension before take off because your baby must be on your lap for take off and landing too.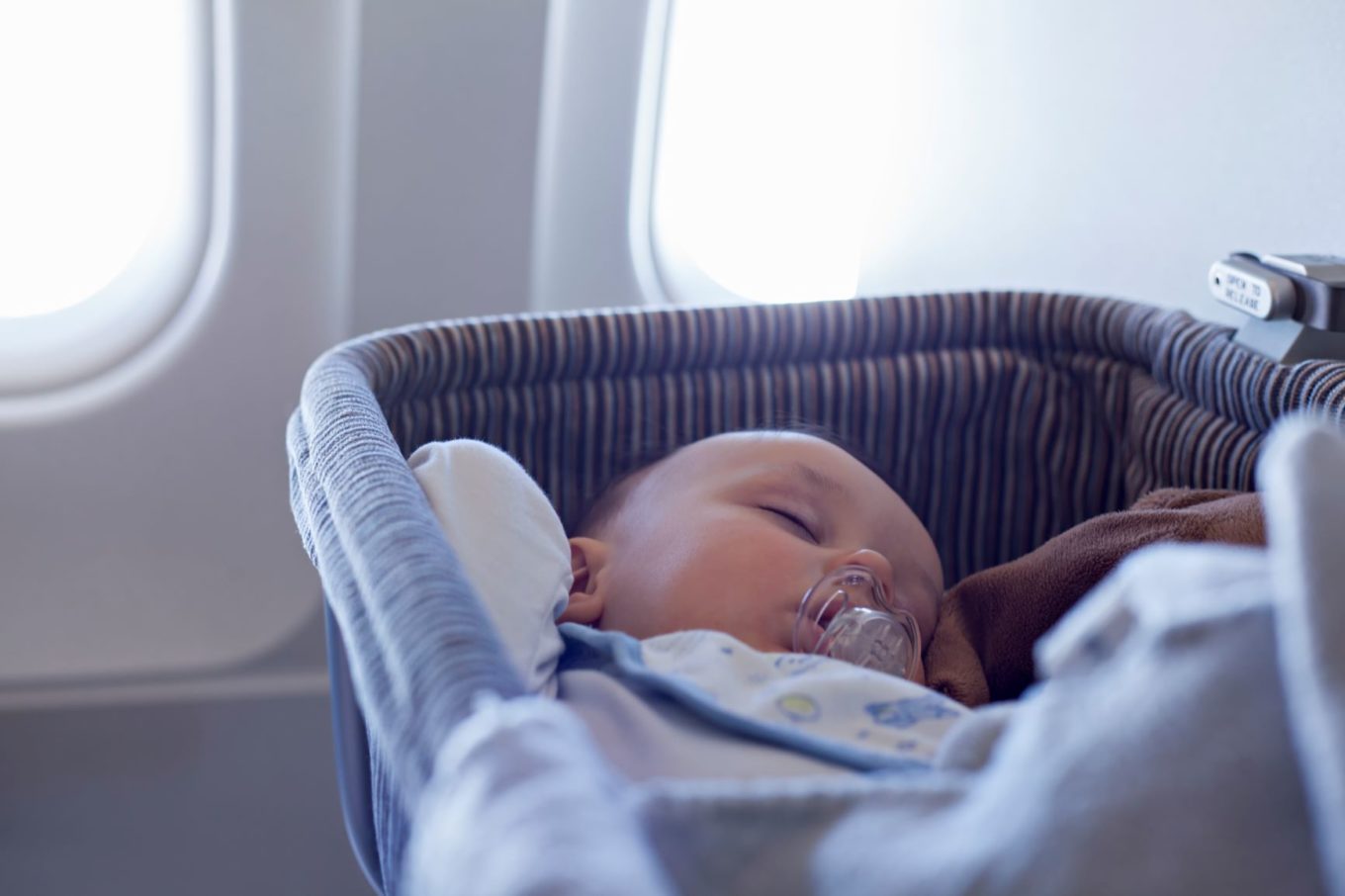 7. Allow more time than you think you will need
If you're used to showing up at check-in one hour before the flight departs, you will need to re-think your airport strategy. Traveling with a baby takes longer than you might think. There might be a diaper explosion just before you need to go through security. You might need to pick up some essential medication, baby formula or extra water that you weren't allowed to bring through security.
If it is your first time flying with a baby, there is no need to add additional stress from running late for your flight. Just allow extra time. We usually add 30 minutes onto the schedule that we used to keep to pre-kids.
8. Decide whether to take your car seat on board
Depending on the age of your baby, you may want to consider taking your baby's car seat on-board rather than checking it in. This will, of course, involve you purchasing an extra seat.
It may seem like an unnecessary additional piece of luggage to carry, but we have found that our kids have been much more comfortable in their own car seats. When they are all strapped in, it just frees you up a bit to grab a bite to eat.
The key things you must do are check that your airline accepts the type of car seat you have. Seat sizes differ by plane type and what fits on one plane, may not fit on another. Also check their general policy towards having car seats on the flight.
If you feel it is necessary, print out the guidelines to show any flight attendant who may not be aware of the guidelines. We have been told that they weren't allowed a car seat by a flight attendant after getting clearance from customer services. When we pointed out the airline policy, they were fine with it.
The other benefit of taking your car seat on-board is that it won't be subject to damage that can occur when it is placed in the hold. We once had a car seat completely destroyed by an airline. Luckily it was on the return journey and the customer service desk at arrivals had brand new replacements (although not as good quality) for us to use. They also set up a claim to cover the cost of a like-for-like replacement.
The final benefit of taking your car seat (generally – whether on board or in the hold) is that you will save money on your car rental. It is really expensive to hire car seats with your car rental and you also never know what the quality will be like. Car seats can be checked in for free. Now that our kids are a bit older, we travel with Mifold car seats which are tiny and just pop into our handluggage.
A final word of advice on travelling with car seats. Please do make sure to check the car seat regulations of the country you are travelling to. What is considered safe in your own country may not be legal in another country. The US and Canada have very different car seat regulataions to the UK, for example.
9. Take a travel stroller with you
First of all, ask yourself whether you need a stroller. Sometimes a baby carrier may be all you need. Personally, we feel that a stroller has lots of benefits when you travel.
There may not be highchairs in restaurants you go to, in which case the stroller can act as a highchair. Just be prepared for a messy stroller and wipe it down after use.
If you're out and about and it's nap time, recline the stroller and let them have a nap. This is also ideal in a restaurant as it means you can manage a meal in peace.
The airline will ask if you want to check your stroller in at the check in desk, but in most cases, you are allowed to take your stroller to the gate and they will then place it in the hold. The benefit of doing this is that your baby can stay in the stroller while you pass through the airport. You will be asked to take your baby out at security so they can pass the stroller through the scanners and you may be asked to present your baby to immigration officers for a better look.
Other than this, it is much more convenient. Check before boarding whether they will leave your stroller at the exit of the plane when you land or whether it will go with the rest of the luggage to the luggage claim area.
Tip: Sometimes it will appear in oversized baggage area (if it does not appear on the main conveyor belt)
If all of this sounds like a bit of a hassle, look into getting a carry on stroller. The best on the market is the Babyzen YoYo. It is super compact and lightweight and fits in the overhead lockers but it is pricey. Here are some other lightweight options you might want to consider.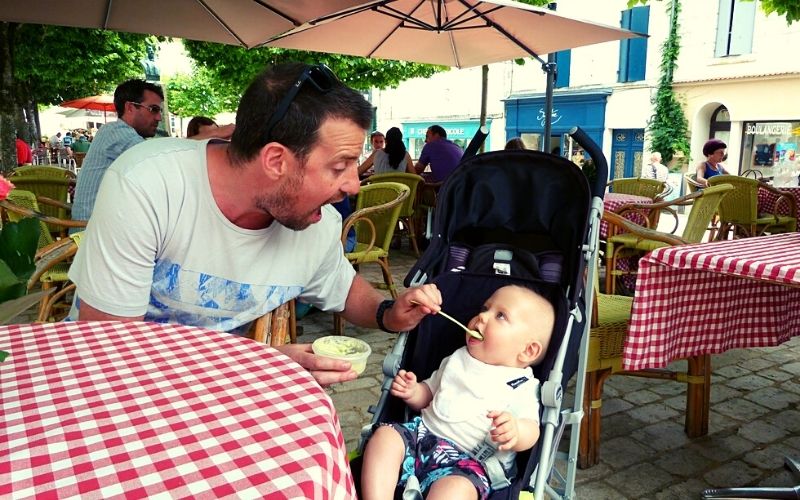 10. Board the plane early
If you are traveling with a baby or small children, most airlines will offer you priority boarding. Take it!  You do not want to be jostling down the aisle past everyone else trying to get their luggage into their overhead lockers while being careful not to bump your baby and while carrying your own hand luggage.
As you will probably have more carry on luggage than you're used to, you will want to grab storage space right above you. The last thing you want is for your baby bag to be placed by a flight attendant half way down the plane because they have run out of room.
11. Have all your baby essentials in your carry on luggage
Wondering what to take in your carry on luggage? Here are a few ideas to help. Obviously, what you need for your 3 month old will differ to your 12 month old, so you can pick and choose the items that you know would be most suitable.
Nappy changing / Diaper changing
Travel diaper changing mat
Diapers / nappies
Diaper sacks / nappy bags
A couple of spare outfits
Feeding
Swaddle or muslin to cover yourself while breastfeeding
Baby formula (double the amount you might think in case of delays)
Favorite sippy cup
Snack box
Fruit pouches
Bib
Spoon
Baby snacks
Toys
Baby toys for distraction (Sophie the Giraffe, teether rings, chewable baby book)
Other
These are just a few essential items. We've got a great post on what to pack in your carry on when flying with a baby and some more general vacation packing tips here.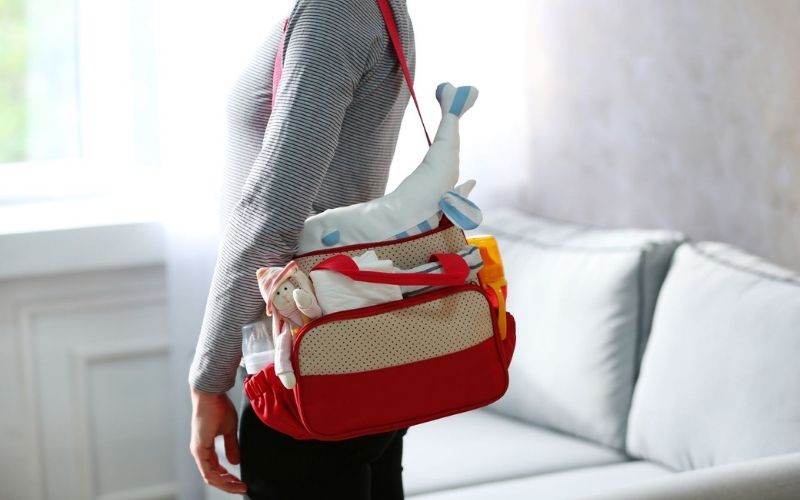 12. Dealing with sore ears
Babies cannot equalize their ears easily and this can cause some discomfort. If your baby is crying during or shortly after takeoff and landing, it could be due to pain in their ears. The best way to deal with this if you are breastfeeding your baby is to try to get them to feed during takeoff and landing.
If they aren't being breastfed, you can offer a bottle, a pacifier or some water from their favorite sippy cup. Basically anything that triggers them to swallow. The swallowing action will help them to ease the change in pressure that is causing the pain. We always have a bottle of liquid paracetamol too just in case.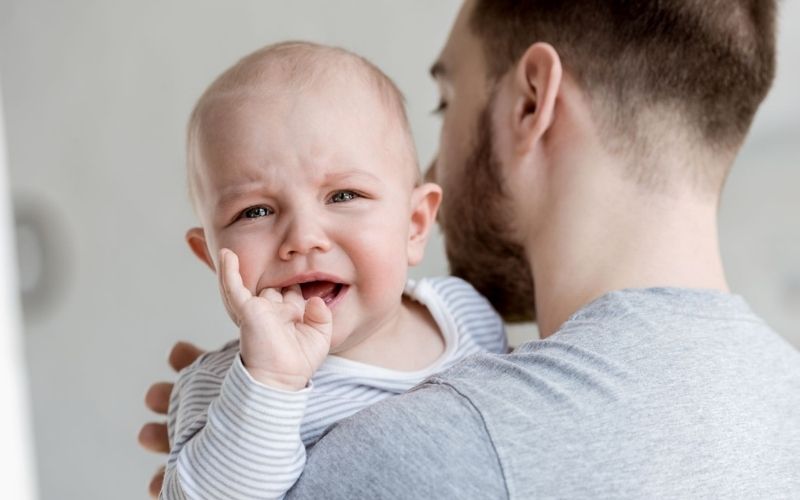 13. Have a change of clothes for you and your baby
You may seen above in the 'what to pack in your carry on for a baby' have already packed a change of clothes for your baby because that is a natural thing to do when you go out anywhere but have you packed a change for you too? There may be accidents trying to change your baby in the tiny toilet. Been there, done that. There may be nappy explosions while your baby is sitting on your lap. Been there, done that.
Don't ask. There seems to be something about flying with baby that causes bad nappy explosions. Or is that just our babies?
14. Have everything you need in easy reach
If you have finally got your baby to sleep on your lap, the last thing you want to do is risk waking them up to get a book our of your overhead locker. As soon as you board, make sure you have the baby essentials stored in a separate bag under the seat in front of you. If you are in a bulkhead seat, there won't be a seat in front of you so you will need to get your bag down after the seatbelt sign has been switched off after takeoff.
Put your own essentials like a book, bottle of water, headphones etc into the pocket in the seat infront of you (or the one on the wall in front of you if you are in the bulkhead seat).
15. Have patience
Last but not least, keep calm. OK, this is easier said than done if you are on a long flight and your baby doesn't want to sleep. Even more so if they cry a lot. We have been there and spent hours walking up and down the aisle trying to get a 3-month old to sleep but you need to keep in mind that the flight won't last forever (although it may seem like it) and at the end you have a wonderful vacation to look forward to.
Try not to worry about the people around you. Everyone has either had babies, will have babies or were once babies themselves :) People are a lot more fogiving than you might think, especially if they see that you are putting every effort into caring for your baby. And if they're not…well, let karma deal with that for you!