Why a Maldives Family Holiday Could be Your Best Holiday Ever!
"We didn't mean to take a Maldives family holiday"…. is not something you usually hear people say about a Maldives holidays (or even holidays in general).  The thing is, we were just planning to go to Sri Lanka. We hadn't considered adding the Maldives onto our itinerary because we thought we might get bored. Actually, when I say we I meant the kids. I knew I could quite happily lie on a perfect Maldives beach on an all inclusive Maldives holiday and catch up on 5 years of broken sleep. But I worried whether there would be enough things to do in the Maldives with kids who love action and adventure. This is what had stopped us from booking Maldives family holidays in the past.
In December 2018 we were intending just to go to Sri Lanka, but when we realised that Emirates offered cheap Sri Lanka to Maldives flights, we thought, why not? The Maldives was a complete surprise to us and we're dying to go back. Before we get into why the Maldives was one of the best places we've been on a family holiday, here's a little background information on the Maldives.
Where is the Maldives?
The Maldives is a string of tiny islands just off the western coast of southern India, in the Indian Ocean. There are around 1200 islands but only about 200 are inhabited. The Maldives straddle the equator, with the northern islands in the northern hemisphere and the southern islands in the southern hemisphere. They're the epitome of the perfect tropical island with powdery white sandy beaches, turquoise waters and swaying palms.
Flights to Maldives from the UK
British Airways are currently the only airline to offer direct flights London to Maldives. The London to Maldives flight time is between 10 and 11 hours. There are plenty of indirect flights. We booked our flights with Emirates which gave us a stopover in Dubai. Incorporating a stopover in Dubai helped break the journey up. Dubai to Maldives flights are only around 4 hours.
Flights to the Maldives arrive into Male, the capital of the Maldives and from there you should be met by a representative from your hotel. They will help you make your onward connection by seaplane or by speedboat to your island. This is where the fun starts. Have you ever been on a seaplane? Our kids hadn't and were so excited! So were we actually. The views are incredible. I'm sure they would have been just as thrilled with a speedboat though.
Note that the luggage restriction on seaplane transfers is 20 kg for hold luggage and 5 kg for hand luggage.
When is the best time to go to the Maldives?
As with any tropical destination, the weather in the Maldives is changeable. Generally, the best time to visit the Maldives in terms of the weather is during their dry season which is October to April with the best weather between December to March. We visited the Maldives over the New Year period and had beautiful weather except for one day. Although it was overcast, the temperature hung around the high 20s and the water was warm so we were able to swim and do all the activities we wanted.
The downside of visiting the Maldives between December to March is that it's the most expensive time. If you visit the Maldives during the rainy season (March to September), you may have rain the entire time or you may get glorious weather.  What is certain is that you will pay a lot less for your holiday.
We say the best time to visit the Maldives is as soon as you can! It's scary to read that many of these low lying islands will become uninhabitable by the middle of this century due to rising sea levels.
Do I need a Maldives visa?
Visiting the Maldives from the UK you will need a 30 day tourist visa which can be obtained on arrival. You will also need:
a valid onward ticket
a passport valid for a further 6 months from the date of arrival in the Maldives
confirmation from your hotel of your booking or proof of funds to cover your stay (although we were asked for neither of these)
Why a Maldives holiday is great for families
Forget the stereotype of the Maldives as a traditional honeymoon destination. Families are taking over. OK, it's not quite that extreme. There are still some adult-only islands which I hope to be able to check out one day, but as the family travel market grows, so does the number of family-friendly resorts in the Maldives. These resorts think of everything, from the best kids' clubs in the world to family-friendly restaurants and activities. Above all, they make sure your holiday in the Maldives is stress-free and relaxing.
Back home, one of my big bugbears is getting the kids to put their shoes on before we leave the house. In the Maldives, they don't need shoes! You can kick your shoes off the moment you step onto the island and you won't need to wear them again until you leave. You will enjoy a completely laid back holiday, whether you've gone for super-luxury or not.
If you're worried that there won't be enough for you to do in the Maldives, read on.
Things to do in the Maldives
Something we get asked a lot is "What is there for the kids to do in the Maldives?" It's a fair enough question as it's one we asked ourselves before we went. We love action and adventure and discovering new cultures, so the Maldives was quite out of our comfort zone. How we could keep the kids entertained on such a small island and still manage to have a relaxing holiday ourselves baffled us.
Firstly, we should say that we only had 5 days there but those 5 days were AMAZING! It might be a different story if you're spending 14 days in the Maldives, but we weren't ready to go home at the end of the 5 days and can say hand on heart that we had plenty to do in the Maldives.
Water-based activities in the Maldives
The type of activities on offer to you will vary depending on the Maldives resort you choose. Typically you can expect a lot of water-based activities. Many people come to the Maldives not just to lounge around on the perfect beaches but also to check out what lies below the surface of the perfect water.
We stayed at the Centara Grand Island Resort & Spa Maldives and the activities on offer were snorkelling, diving, kayaking, paddleboarding, sailing and pedalos. Paddling with baby sharks and hermit crab racing is optional but could be the highlight of your kid's trip! Your resort may also offer excursions to nearby islands, sunset cruises and whale watching trips. It's probably not a particularly well-known fact that some Maldivian islands are also great for surfing.
The water in the Maldives is perfect for little ones. It's so clear and warm and it's shallow so they can easily play at the waters edge without getting out of their depth. They can be knee-deep in the water and see loads of sea life swimming around them, including baby sharks, which was the highlight of the trip for our boys and the main reason they want to go back. It's a great place to introduce them to snorkelling if they're up for it because it's just like swimming in a swimming pool.
Land-based activities in the Maldives
As for land-based activities, this will entirely depend on the resort. Our resort was quite small but there was a tennis court, gym and a spa. Does an outdoor shower count as an activity? It did for our two boys who would bring their beach treasures to the shower with them and wash them and spend ages lining them all up!
To be honest, it felt like there was much more for the kids to do. The kids club was fantastic and had daily programmes of activities for the kids. They included pizza making in the Italian restaurant, treasure hunts, sandcastle competitions, marine life conservation and much more. Our kids begged to go which was great because it meant we could go snorkelling or have spa treatments or even have a lovely meal together.
If you still don't think there's enough to keep you busy in the Maldives, then why not consider combining a Maldives holiday with Sri Lanka like we did?
Best Maldives resorts for families
This is a tricky one because they're all very special and we haven't been to all of them, so we can't recommend any in particular apart from the one we went to. What we would say about choosing your ideal resort is that you need to decide what is important to you. Are you are looking for a good PADI dive centre and if so, maybe you need a great house reef? Maybe you're looking for spa treatments to be included in your package? This was quite important to me because it made me go which, of course, added to the relaxation! For some people, practicalities like good medical facilities with an in-house doctor or a short transfer to Male are important. Are you looking for an overwater villa? If you are, bear in mind the safety aspect with little children.
When we booked our stay at the Centara Grand Maldives, we just wanted a family-friendly island where the kids could be kids and not annoy honeymooners. We didn't expect much from the kids club because we didn't expect the kids to go (based on previous unsuccessful attempts to send them to kids' club in Jordan), but when they met the ladies and saw all the toys, they barely said goodbye.
When we were looking into the perfect family-friendly Maldives resort, we did extensive research. I mean, when you're spending this amount of money, we feel you should do a lot of research as it will probably be a once in a lifetime holiday. We searched online for family-friendly resorts and then contacted several Maldives travel agents to discuss each one in-depth. Make sure to check out current Maldives deals on each of the hotel websites. Sometimes it works out cheaper to book flights and accommodation separately when there is a good deal on accommodation but most of the time, you'll be better booking a Maldives package holiday.
This is a list of Maldives resorts for families with kids clubs. We haven't visited all of them but the ones we have listed will give you a good starting point for your research. They're consistently recommended by Maldives specialists and they have kids clubs. Note – with all the opening times stated, check whether they are closed during lunch hours.
Centara Grand Island Resort & Spa Maldives
Centara Grand Island Resort & Spa Maldives – accessible by 30-minute seaplane journey. We can personally vouch for this one. We had a fantastic stay here and it came in quite a bit cheaper than all of the other options. The Centara Grand Maldives kids club provides fun activities for the kids that change on a weekly basis. When the kids are in kids' club, it's a great time to go and enjoy a daily spa treatment or a diving excursion, both of which are included in your package. It's open from 10 am – 6 pm but is closed during lunch hours (12 – 2).
Soneva Fushi
Soneva Fushi – just…wow. This is about all we can say about Soneva Fushi. Accessible by 30-minute seaplane (or a domestic flight and a 12-minute speedboat transfer). They have the most incredible selection of villas, including overwater villas with waterslides into the ocean. I'm not sure anything can top this and would make you want to be a kid again. The Soneva Fushi kids' club (The Den) has 2 pools with waterslides. It's for children 4 and over although younger children can go if they're accompanied by a parent or guardian. It's open from 10 am – 5 pm.
Niyama Private Islands Maldives
Niyama Private Islands Maldives – accessible by 40-minute seaplane (or a 30-minute domestic flight and a 10-minute speedboat transfer). It has an underwater restaurant with a weekly UV glow party that allows kids. Do we need to say more? OK, they have an award-winning kids' club and lots of other fine dining options that the kids are welcome in. The Explorers Kids' Club is managed by Scott Dunn who has over 19 years experience in running kids clubs. It's open from 9 am – 6 pm for children aged 3 – 12 years. Children aged between 12 – 24 months can attend, but there is a charge. It's the only kids' club in the Maldives to cater for kids under 3.
Constance Halaveli
Constance Halaveli – accessible by 25-minute seaplane transfer They class themselves as an eco-luxury resort and have implemented many sustainable practices. The kids' club at Constance Halaveli is available for kids aged 4 – 11 and is open from 9 am to 9 pm. This is open longer than most of the kids' clubs so you could use it if you want to have a rare romantic candlelit dinner.
Six Senses Laamu
Six Senses Laamu – accessible by 35-minute seaplane transfer followed by a 15-minute speedboat ride. If eco-friendly tourism is your thing, they have an award-winning marine conservation initiative The Six Senses Laamu kids' club is for children between 4 and 12 years old and is open from 10 am – 5 pm.
Anantara Dhigu
Anantara Dhigu – accessible by a 35-minute speedboat ride. The Dhoni Kids' Club is available for children from 3 – 12 years old and is open from 9 am – 6 pm. Anantara is a great choice for surfers of all levels.
One & Only Reethi Rah
One & Only Reethi Rah – transfer is by a luxury yacht that takes 75 minutes from Male. Reethi Rah Kids Only Kids' Club is available for kids from 4 to 11 years old. Kids under 4 are welcome with a parent or guardian. It's open from 10 am – 12.30, 2.30 – 5 pm and 6 pm to 10 pm. With the late opening, you can take advantage of quiet dinner for two. Here is a really detailed review of the One & Only Reethi Rah which you may find useful.
Kurumba
Kurumba – is just a very short boat transfer from Male. We've put this in here because it's the closest resort to Male and it's a large resort so it has a lot to offer. If you're booking your holiday independently, you can also save money on transfers by staying here. Seaplane transfers are not cheap. If you're not bothered by being close to Male and it's lights at night, this would be a good resort. The Majaa kids' club is open from 9 am to 6 pm and is for children aged 4 to 13 years. Younger children can attend with a parent or guardian.
It was actually quite hard writing this because the Maldives is such a special place and we really want to go back! If you've been to any of these resorts, we'd love to hear your thoughts on them.
For further reading on the Maldives, check out the Lonely Planet Maldives Guide.
Don't forget to buy your travel insurance!
This post contains affiliate links. If you click on any of them, we may earn a small commission, but this will be at no extra cost to you.
We hope you found this post helpful. If you did, why not bookmark it, share it with friends or pin it for later?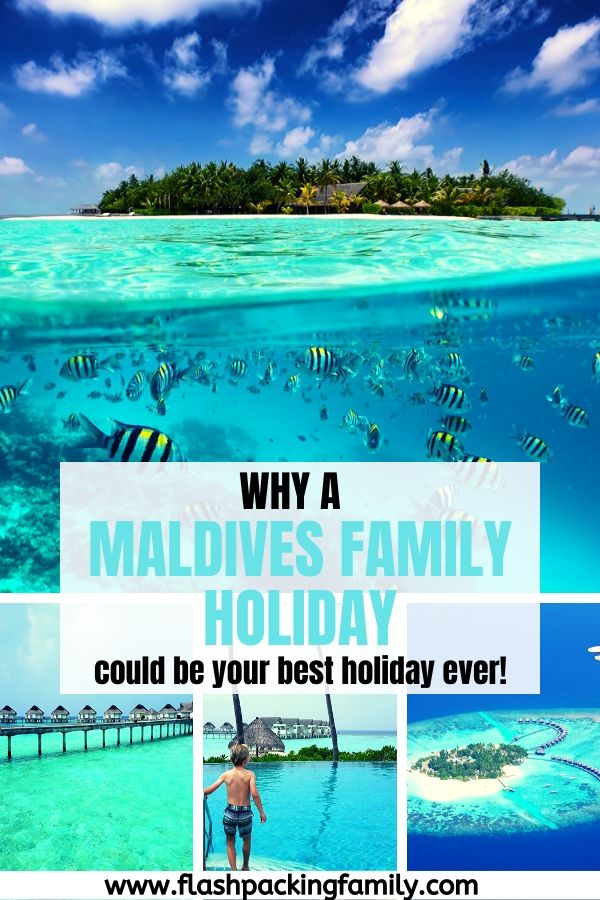 Les Gorges du Verdon is one of the most spectacular areas of France and it is where you'll find one of the best family campsites in France. Tucked away down a hill on the banks of the Verdon River in the Verdon Gorge, Camping La Farigoulette is truly one of the best campsites in the South France for families.
https://flashpackingfamily.com/wp-content/uploads/2020/06/Les-Gorges-du-Verdon.jpg
750
1000
Jacs
https://flashpackingfamily.com/wp-content/uploads/2019/02/white-logo-300x150.png
Jacs
2020-06-13 20:53:27
2020-06-22 09:07:06
5* Gorges du Verdon Camping with Kids at La Farigoulette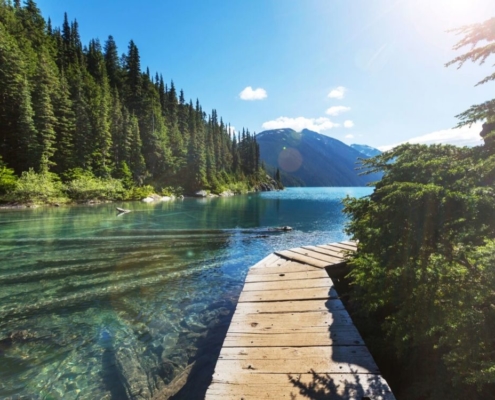 Whistler is the ultimate outdoor adventure destination. More famous for being a Mecca for winter sports enthusiasts, it actually has a lot to offer in the summer months too. This is the ultimate guide on what to do in Whistler in summer with kids with 10 really cool things to do.
https://flashpackingfamily.com/wp-content/uploads/2020/06/The-Stunning-Garibaldi-Lake-near-Whistler.jpg
750
1000
Jacs
https://flashpackingfamily.com/wp-content/uploads/2019/02/white-logo-300x150.png
Jacs
2020-06-11 20:32:47
2020-06-12 13:53:28
The 10 Coolest Things to do in Whistler in Summer with Kids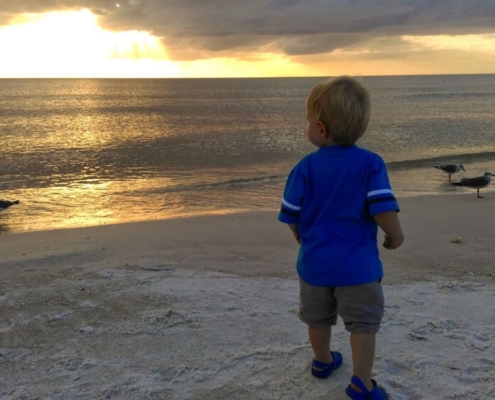 Looking for your perfect family beach destination in the US? Anna Maria Island is a relatively undiscovered gem on the west coast of Florida with beautiful white sand beaches, calm blue water and an Old Florida charm that promises a laid-back and relaxing holiday.
https://flashpackingfamily.com/wp-content/uploads/2020/05/Birdwatching-on-Anna-Maria-Island-beach-at-sunset.jpg
750
1000
Jacs
https://flashpackingfamily.com/wp-content/uploads/2019/02/white-logo-300x150.png
Jacs
2020-05-31 14:34:04
2020-06-27 21:20:26
Why the Anna Maria Island Beaches are Perfect for a Family Vacation
Have you been wondering what travel after Coronavirus will look like? We have. A lot. We firmly believe that travel will bounce back, but the big question is 'will we ever travel in the same way again?'
https://flashpackingfamily.com/wp-content/uploads/2020/05/Empty-aeroplane.jpg
800
1200
Jacs
https://flashpackingfamily.com/wp-content/uploads/2019/02/white-logo-300x150.png
Jacs
2020-05-01 12:16:31
2020-06-01 22:32:01
Travel after Coronavirus: What Does The Future of Travel Look Like?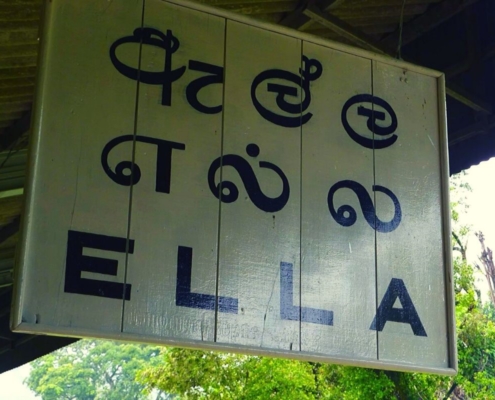 Ella is situated in what is arguably the most beautiful part of Sri Lanka and with lots of things to do in Ella with kids, it is a must-see place on your Sri Lanka itinerary. From walking in the rolling hills to visiting tea estates and climbing small mountains, Ella is one of our favourite places in Sri Lanka.
https://flashpackingfamily.com/wp-content/uploads/2020/04/Ella-station-1-1.jpg
800
1036
Jacs
https://flashpackingfamily.com/wp-content/uploads/2019/02/white-logo-300x150.png
Jacs
2020-04-28 10:40:23
2020-05-27 07:47:40
The 5 Best Things to do in Ella Sri Lanka with Kids
First aid kits are not always at the top of your travel packing list, especially if you're going to a destination with an excellent healthcare system in place. But if the country you're travelling to doesn't have great healthcare or you're getting off the beaten track, then it's a good idea to pack your own travel first aid kit. But what should you take? Read on...
https://flashpackingfamily.com/wp-content/uploads/2020/04/Copy-of-SAFAF-2X1-images-67.jpg
512
1024
Jacs
https://flashpackingfamily.com/wp-content/uploads/2019/02/white-logo-300x150.png
Jacs
2020-04-27 08:46:43
2020-06-22 09:05:55
Travel First Aid Kit: What Should You Take in Yours?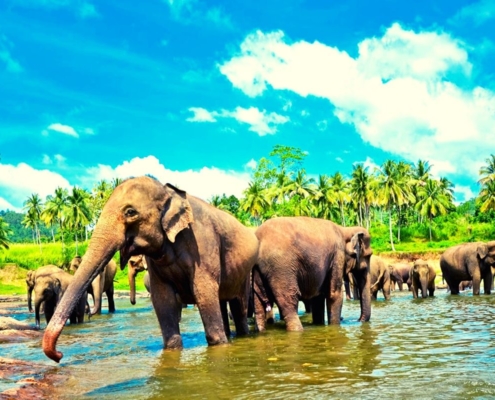 Sri Lanka is one of those places people visit and fall in love with for so many reasons. But should you consider going to Sri Lanka with kids? We say 100% Yes! There are so many reasons to consider Sri Lanka holidays with kids and it easily makes our top 5 countries to visit with kids. Here's why...
https://flashpackingfamily.com/wp-content/uploads/2020/04/Elephants-at-Pinnawala-Elephant-Orphanage.jpg
800
1200
Jacs
https://flashpackingfamily.com/wp-content/uploads/2019/02/white-logo-300x150.png
Jacs
2020-04-26 08:58:55
2020-05-17 18:39:46
Sri Lanka with Kids: Everything You Need to Know Before You Go
Is Morocco safe? This is the burning question many people have about Morocco and we can understand why.  It's not far from the UK and is very close to mainland Europe and yet culturally it's worlds apart. Read our 5 things you need to know about travelling to Morocco with kids to help you have a safe and enjoyable trip.
https://flashpackingfamily.com/wp-content/uploads/2020/04/Is-Morocco-safe-for-families.jpg
800
1200
Jacs
https://flashpackingfamily.com/wp-content/uploads/2019/02/white-logo-300x150.png
Jacs
2020-04-22 19:35:43
2020-06-23 21:29:32
Is Morocco Safe for Families? 5 Things you Should Know About Visiting Morocco with Kids
Watching these virtual Disney rides gives you a really immersive experience, especially on a big screen and is as close to the real deal as you can get while the Disney parks are closed. Even when the parks open again, watching these video clips will help enormously with your Disney holiday planning.
https://flashpackingfamily.com/wp-content/uploads/2020/04/Disneys-Cinderella-Castle.jpg
800
1200
Jacs
https://flashpackingfamily.com/wp-content/uploads/2019/02/white-logo-300x150.png
Jacs
2020-04-21 17:15:40
2020-05-26 18:06:09
20+ Amazing Virtual Disney Rides to Enjoy from the Comfort of your Home