10 Top Center Parcs UK Money Saving Tips and Tricks
Looking for Center Parcs UK money saving tips? We don't blame you! We've lost track of the number of times we've heard someone say that Center Parcs is expensive, particularly in the school holidays. Unfortunately, 'deals' are not that easy to come by so we need to get creative.
Our top tip is actually to choose one of the great places like Center Parcs that you'll find all around the UK and that are cheaper than Center Parcs. BUT if you are dead set on staying at Center Parcs in the UK, here are 10 more money saving tips for keeping the cost of your holiday down. We've included a few bonus ways to save money at Center Parcs UK too!
Here's how to do Centre Parcs on a budget….
**Note that bookings are currently subject to complying with government guidelines on social distancing. See the new rules at the end of this post**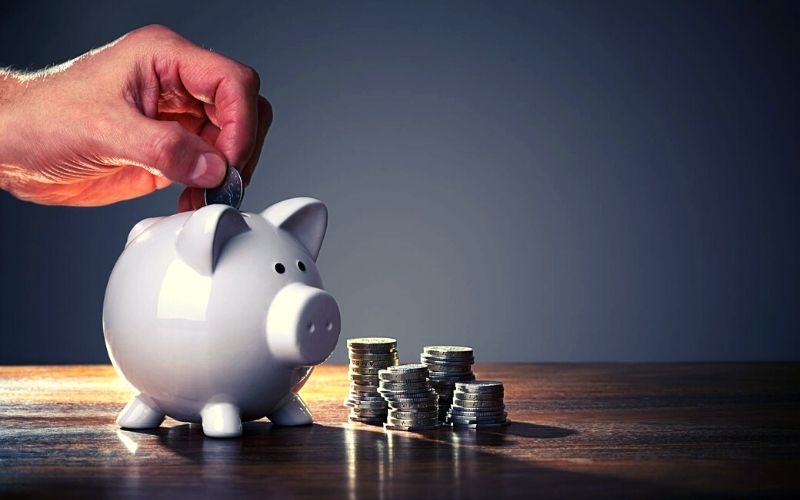 Center Parcs UK money saving tips before your stay
1. Book outside of peak times
Center Parcs is renowned for inflating their prices during school holidays so if you can avoid these peak times, the price of your Center Parcs stay will come down significantly.
Of course, if you have kids at school, this is not very practical. The best options for families with kids in school are…
2. Book a long weekend during term time
If you don't have too far to drive to your nearest Center Parcs, you could book a weekend break arriving on the Friday afternoon after school and leaving first thing on Monday morning and heading straight to school. Just pack all the school stuff they need for the Monday.
3. Book a midweek stay at the closest Center Parcs to you
If you have a Center Parcs near you, consider whether it is possible to book a mid-week stay during term time.
The lodges have WiFi and if you normally work from home, you could just relocate to Center Parcs for the week.
The advantage of booking a Center Parcs close to you is that you can drop the kids to school each day and then the kids will have the use of the facilities each day after school.
Here's a map of the Center Parcs UK locations.
4. Make the most of school inset days or different school holidays
Sticking with the school theme, check to see whether your school holidays are out of sync with the rest of the country.
We've had a couple of half-term holidays that were out of sync and we've been able to get much cheaper holidays, not just to Center Parcs.
School inset days also vary from school to school and usually occur on a Friday or a Monday so try to look at the year ahead and plan around them.
5. Use Tesco Clubcard vouchers
The newest member of the Center Parcs group is Center Parcs Longford Forest in Ireland. They are allowing you to use your Tesco vouchers to pay for accommodation (not activities).
You can exchange a maximum of €40 of vouchers for a maximum of €160 off your booking. There are no such current Tesco offers for Center Parks UK.
6. Book last minute deals
Although there are no official Center Parcs discounts as such, they do have a webpage with Centre Parcs last minute deals. If you can wing it and be flexible, then it's worth checking this page to see what they can offer.
You generally won't find last-minute availability for peak periods such as bank holiday weekends or Christmas and New Year.
Sometimes you will find that bigger will be cheaper than smaller lodges because they haven't sold as many of them. In this case, you could consider adding friends and family to your booking enabling them to essentially get free day passes.
7. Go with a large group
The larger your group, the cheaper your stay will be if you're sharing a lodge. For example, the cost of a 2 bedroom woodland lodge for 4 people for a midweek break from 26th July 2021 is £1299.
For a 4 bedroom woodland lodge, the cost is £1899. The cost per person for a 2 bedroom lodge is £324.75 versus £237.37 per person in a 4 bedroom lodge. There is a saving of almost £100 per person.
8. Buy a full-day visitor pass for Center Parcs
If you know someone staying there, you can buy a Center Parcs Day Pass which will give you access to all the activities.
It's valid from 10 am – midnight, so you can fit a lot in without the need to spend more to stay overnight. As a reminder, this only works if you know someone staying there that can add you to their booking. You can't just buy a Center Parcs visitor pass.
9. Visit Aqua Sana (the Center Parcs Spa)
As a last resort, you could buy a Centre Parcs day spa package and treat yourself without the kids (no under 16s allowed). There are various packages available starting from £55 per person for a 2 person Twilight Taster.
You will have access to the spa facilities and also be able to visit restaurants on site, but you won't be able to book activities.
10. Book Center Parcs in advance
If you know well ahead of time when you want to go, then your best bet is usually to book as early as possible. You can book your stay up to 18 months in advance.
There is no guarantee of any money saving by doing this (although it is possible), but at least you will be guaranteed accommodation. During peak times, they will most likely be sold out if you leave it too late.
Money saving tips during your stay
Once you have booked your stay, here are some additional tips to help you keep the cost of your Centre Parcs break down.
Take your own bikes
One thing that really surprised us was the bike hire cost at Centre Parcs. With the complexes being so large, particularly at Centre Parcs Whinfell which is the largest of the Centre Parcs locations, you need a bike to get around.
We found biking everywhere was necessary, especially if your lodge is one of the furthest from the swimming pool. The other option is to spend more money hiring expensive golf carts.
The cost of Centre Parcs bike hire can really add up though, so try to bring your own if you can. Hiring bikes for a family of 4 for 3 days cost from £116.
We have Frog Bikes for the kids because they are so lightweight and easy to transport.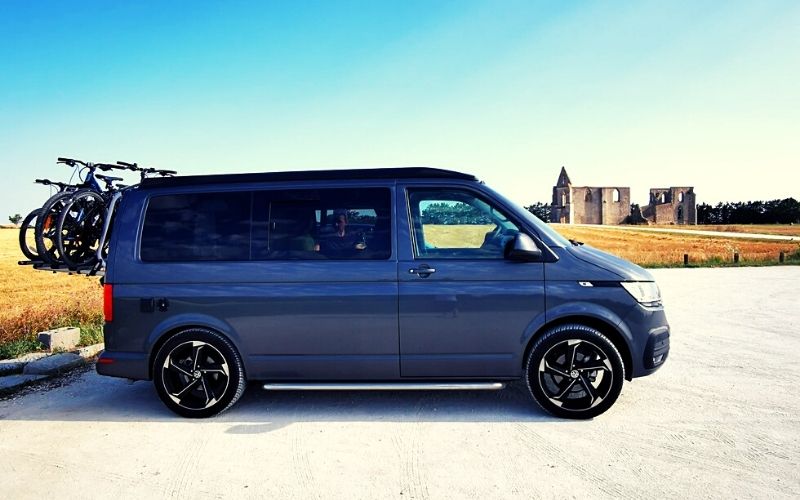 Don't shop in the Parc Market
The prices in the onsite supermarket are highly inflated and it should be avoided at all costs. Plan out what you will need for your stay and take it with you.
You can also arrange for a Morrisons food delivery if you don't have enough time to do a shop before you go or if you don't have space in the car for a large food shop. There's a minimum of £40 on orders.
Spend your day at the pool
The more time you spend at the Center Parcs swimming pool, the less need there will be to book additional activities!
This may sound like it defeats the purpose of going to Center Parcs with all of the Center Parcs activities on offer, but the pool complexes (otherwise known as Subtropical Swimming Paradise), have so much going on that they are bound to keep you entertained for hours.
**See current rules on the use of the Center Parcs swimming pools at the end of the post**
Make use of the free facilities
Each Center Parcs will have a number of free facilities that aren't widely advertised. Maybe it's a fantastic playground or a lovely woodland walk.
Our kids love football so were really happy with the light-up football goal shooting practice area at Center Parcs in France. If you have brought your own bikes, there's a lot of great cycling to be done too.
There's also nothing stopping you from going out to explore the local area and finding other free things to do.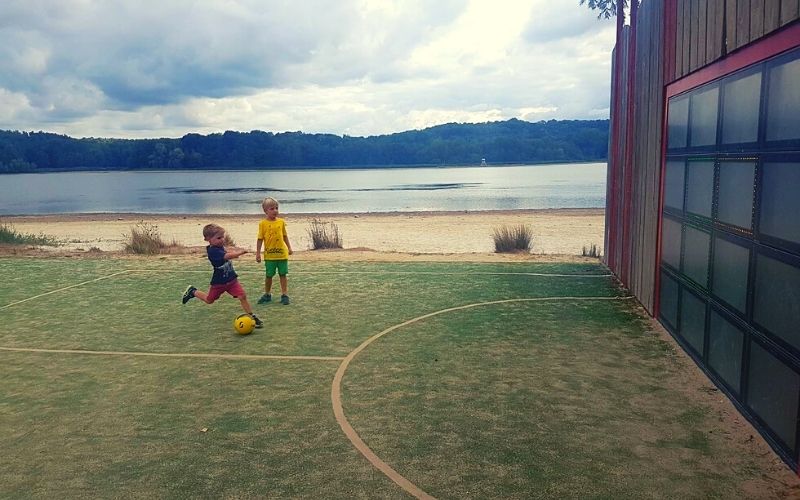 Don't eat in the restaurants
While it is nice to have a break from cooking on holiday and visit a restaurant, this can add a lot to the cost of your Center Parcs UK holiday.
We like to make easy meals ahead of our visit and then just reheat them – or take pizzas which the kids will never say no to! All of the Center Parcs lodges are self-catering and excellent kitchen facilities.
Center Parcs UK money saving tips after your stay
If you have already stayed at Center Parcs, you can get a discount off your next stay if you book again soon after returning home.
There is something called the Come Back Soon programme where you can get a £50 discount on your booking if you book within 31 days of your stay.
Consider trying Center Parcs Europe
And as an even last resort, if you still can't justify the prices of a Center Parcs holiday in the UK but really want to have the Center Parcs experience, have a look at the Center Parcs in Europe.
You will have an almost identical stay (minus the fact you need to visit mainland Europe) for a fraction of the cost of the UK Center Parcs.
Unlike Center Parcs UK, Center Parcs Europe actually have deals and offers. They have an Early Bird booking discount of 20% off if you book more than 2 months in advance. They also have discounts for family bookings.
We have visited both Eperheide Center Parcs in Belgium and Lac d'Aillette at Center Parcs in France (in the Champagne region) and can recommend both for different reasons.
If you fancy a little trip to Eurodisney or want to be close to Paris for visiting all the top Paris sights, their newest site is Villages Nature which looks really impressive!
Government guidelines in place at Center Parcs UK
Subtropical Swimming Paradise rules (no need to book from 11th July 2022).
The number of people using the facilities will be tracked to ensure that social distancing is possible.
You must pre-book sessions:

Two x 2-hour sessions per three or four-night break.
Four x 2-hour sessions per seven-night break.

You must arrive 15 minutes before your session wearing your swim wear underneath your clothes.
Your temperature will be taken before entering.
You will need to store all personal items, including towels, in a locker.
Showers and dryers will not be available at the end of your session.
If you have any Center Parcs money saving tips of your own, please let us know in the comments below.