From Backpacking Couple to Flashpacking Family
Hi! And welcome to our new website.
We've deliberated and cogitated a lot over what our first post should be about, and then this radical idea hit us. We decided our introductory post should introduce us! More specifically, it should give a little background on us when we were a backpacking couple and how we evolved into the Flashpacking Family.
The aim of our site is to share our experiences of travelling with kids, and give some ideas and tips on family travel. Adventure is all about trial and error but if we can help others to take some of the error out of their travels, then our job is done!
So here we are. Ed and Jacs during our backpacking days.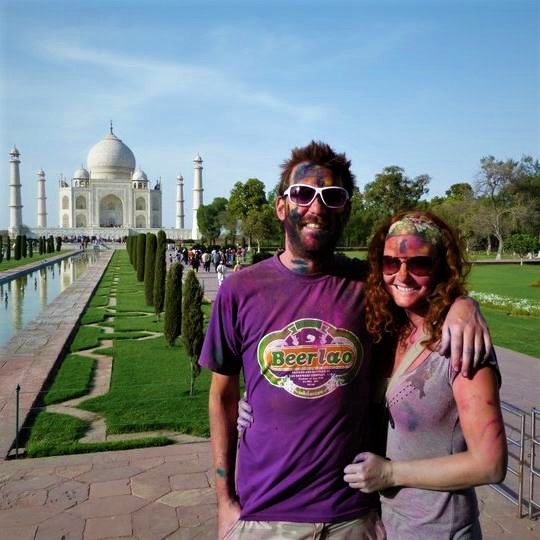 We met in 2009 and had already both travelled pretty extensively. We quickly discovered it was a shared passion, although we had very different styles of travelling. Ed was more your traditional backpacker, taking longer breaks between jobs, travelling for months at a time while I used every precious minute of annual leave from a corporate job; one or two weeks at a time. One of our early dates was browsing maps and travel guides in Stanfords in London. If you haven't been, we would highly recommend you go if you are in the area! It's a must for any travel enthusiast.
Soon after meeting we were taking weekends away together. It wasn't that long after our first date that we started discussing the idea of longer-term travel. I had been in my job for 10 years and had been dreaming of quitting and doing some proper travelling. Ed didn't need much convincing. In September 2010 we bought a one-way ticket to Uganda, packed our waterproof tent and set off. We had a rough itinerary to get us overland through Africa on public transport to Cape Town. Some of the highlights of the African section of our trip were…
…the gorillas in Rwanda…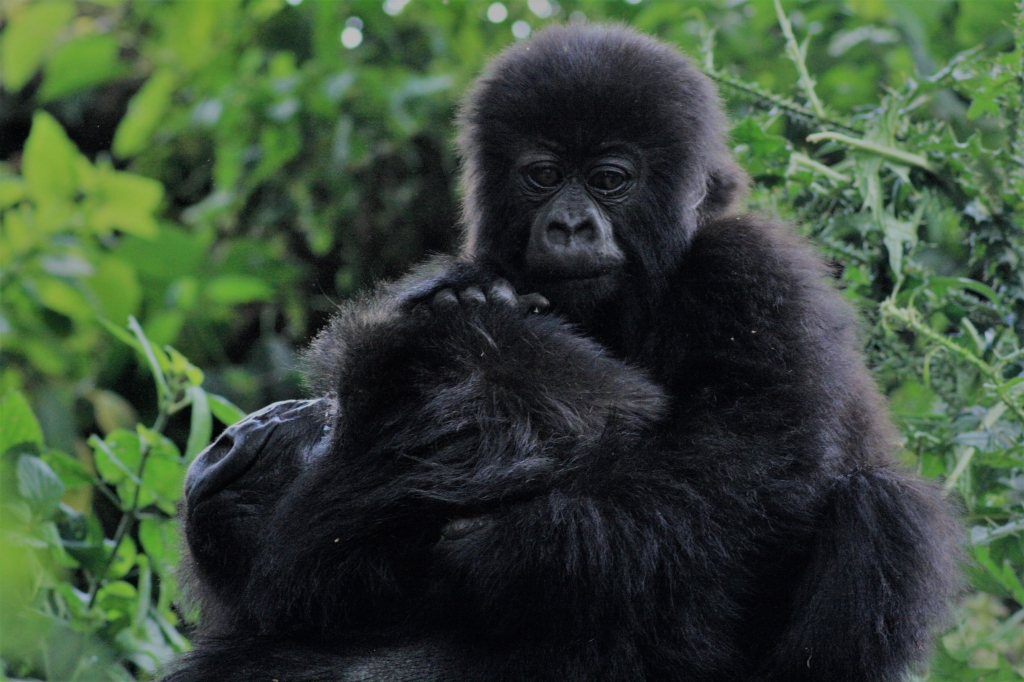 …hitting Lake of Stars music festival in Malawi…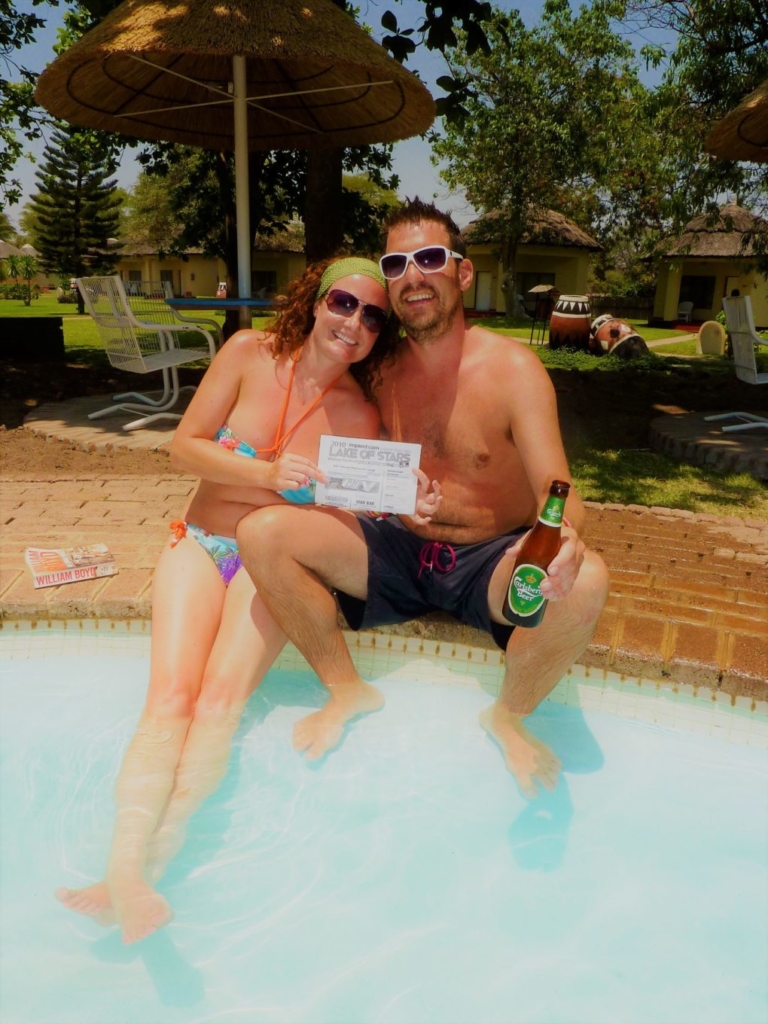 …hanging out with friends in Zanzibar (not these cows but thought they looked pretty cool)…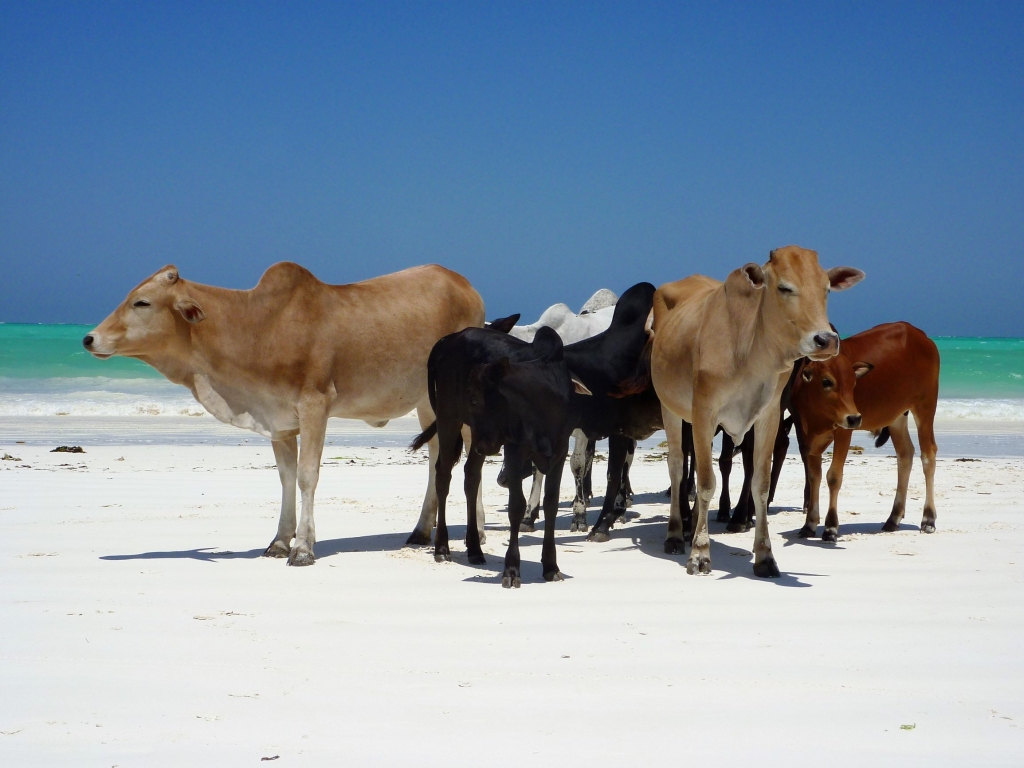 …safaris in Botswana, Tanzania, Namibia and South Africa.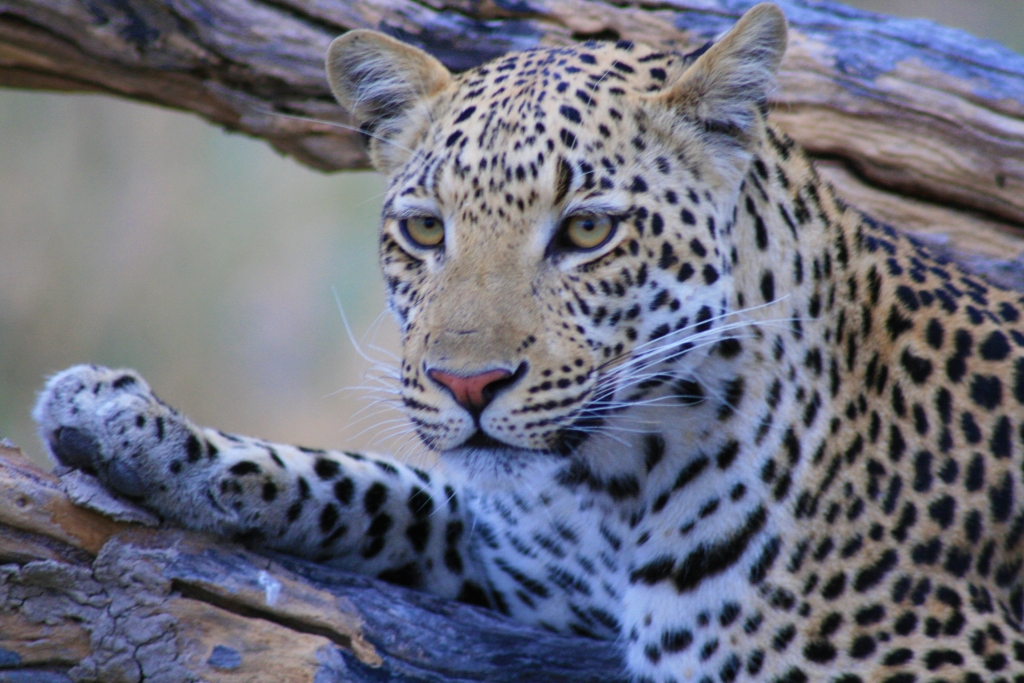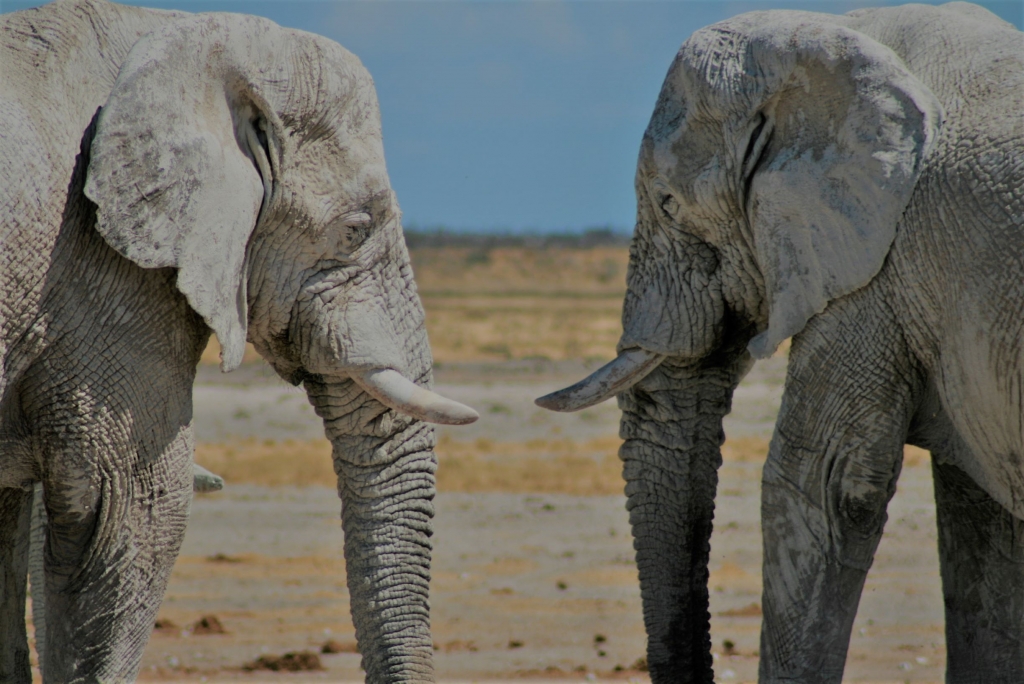 From Africa to Sri Lanka for a month where we shrivelled in some of the worst flooding Sri Lanka had seen. Normally we might be tempted to move on from a place if it rains constantly, but we were waiting for our Indian visa to come through.
We left Sri Lanka saying never again… but then we received an invite to a friend's wedding in… Sri Lanka. Of course, we went back, but this time it was beautiful sunshine and we saw the country in a different light (excuse the pun!). It was the same friendly people and delicious food but so very different bathed in sunshine. We loved it so much we went back with the kids in 2018 and had the best family holiday doing a loop of southern Sri Lanka.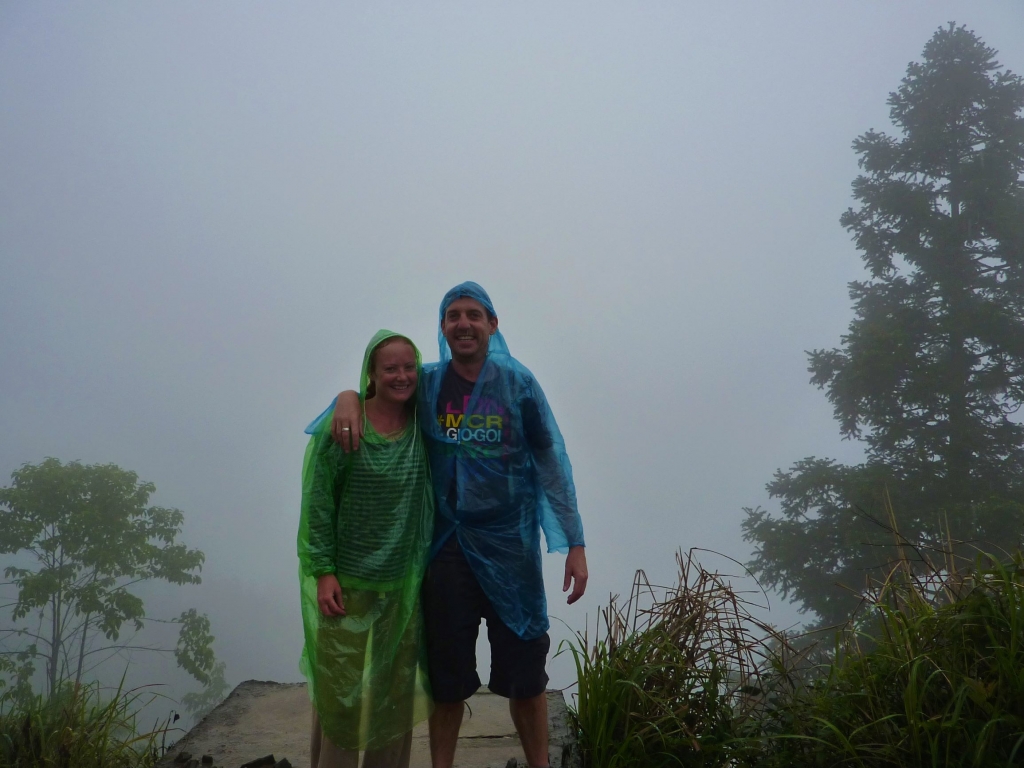 After Sri Lanka we headed to India. Sri Lanka was meant to ease us gently into the Indian way of life but really, nothing can prepare you for the craziness. We fell in love with it instantly. The light in India is like nowhere else in the world. Every single party of India is photogenic, even the cows scavenging on the rubbish piled up along the streets. We spent 3 months in India travelling south to north, west to east and didn't encounter any rain at all, so managed to dry out pretty well!
Our India highlights are too many to list, but places like Jaisalmer and Udaipur in Rajhastan really stood out. And snowboardng in the Himalayas was pretty cool. We didn't have any gear so had to hire some 80s ski suits from a stall on the side of the road on the way up to the 'slopes'. That was the best part! Ed will say that the chai was the highlight for him. He's on an eternal quest to find a cup of authentic chai.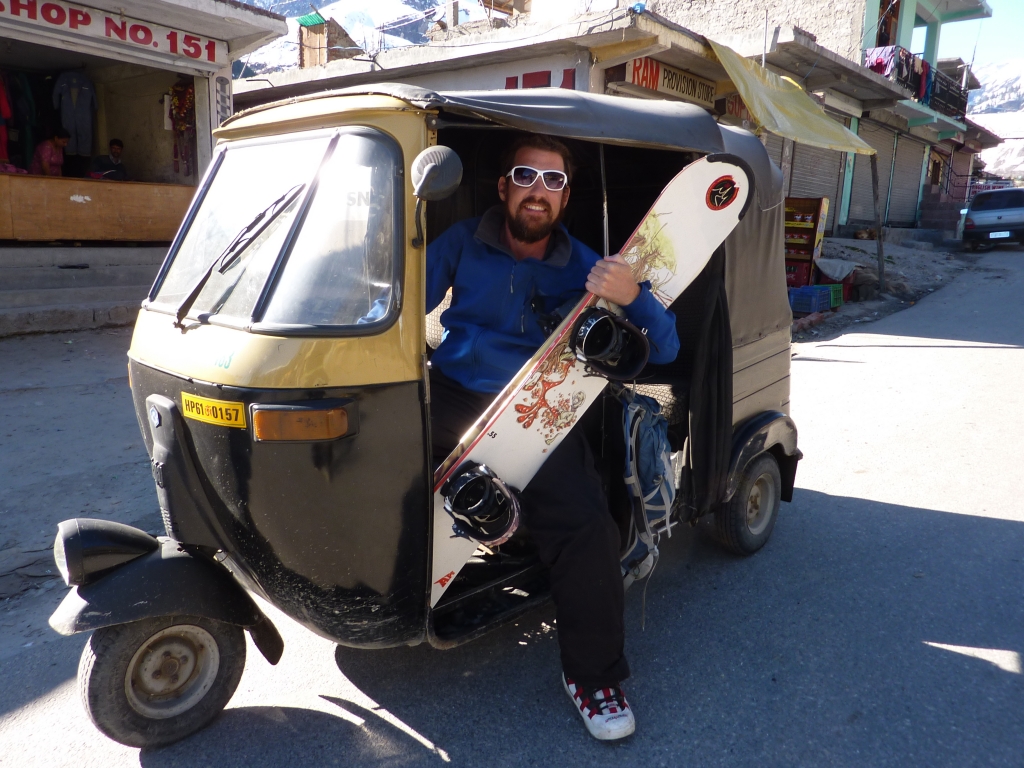 From India to Nepal where we trekked Annapurna and lost most of the weight gained from the chai drinking. Along the trek we stayed in an incredible place. It was a very basic house hiring out $2 rooms to hikers with the MOST amazing view of the snow-capped Himalayas. This was back in 2011 so I have no idea how much it would be now, but this place is now our benchmark for both views and value!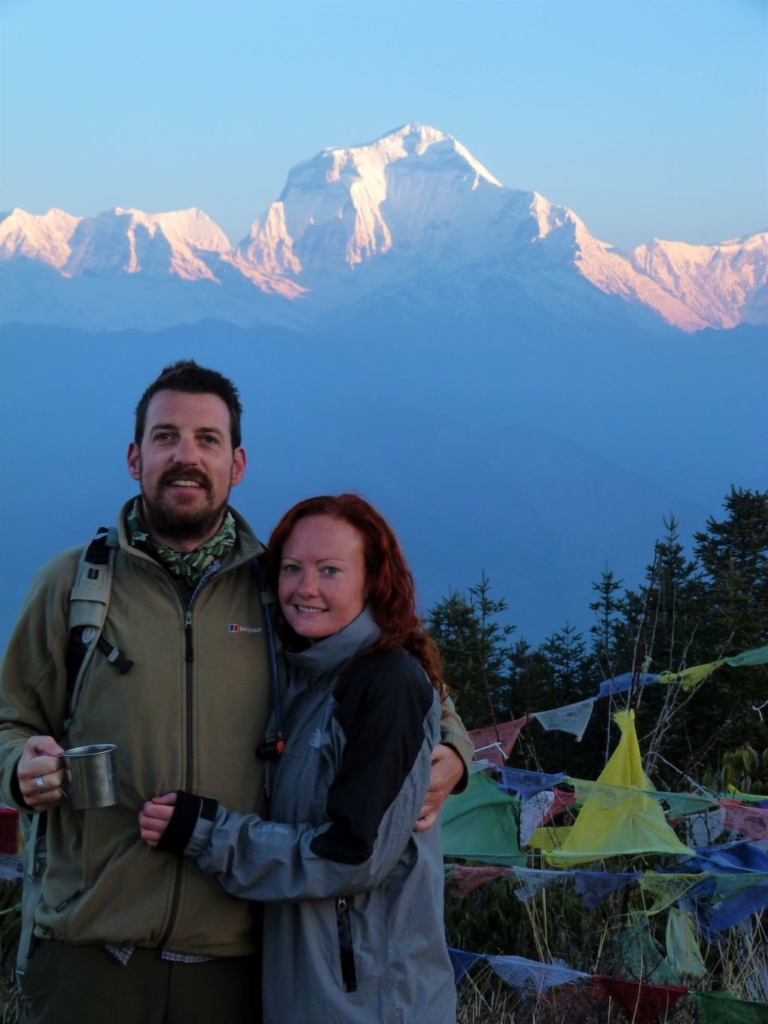 From Nepal we took a tour to Tibet where we reached Everest base camp (by car – in case we get questions on hiking to base camp!). The trip was hard as it didn't give us time to properly acclimatise to the increasing altitude and we both suffered terribly from altitude sickness. We couldn't wash as there were no facilities along the way and we slept terribly in 10 layers, hat and gloves and yak hair blankets – but it was so worth it to stand at Everest base camp and send a postcard to my mum from the highest post box in the world.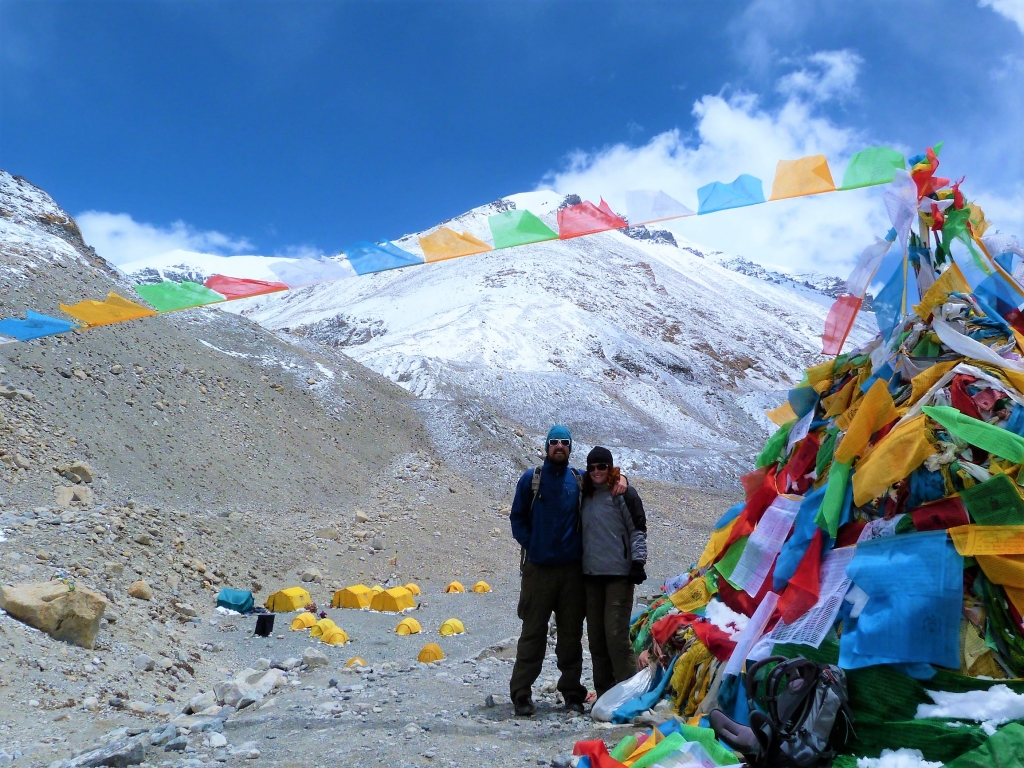 From Lhasa we flew to Chengdu, China where we saw pandas and were never sure what we were eating but decided not to question too much.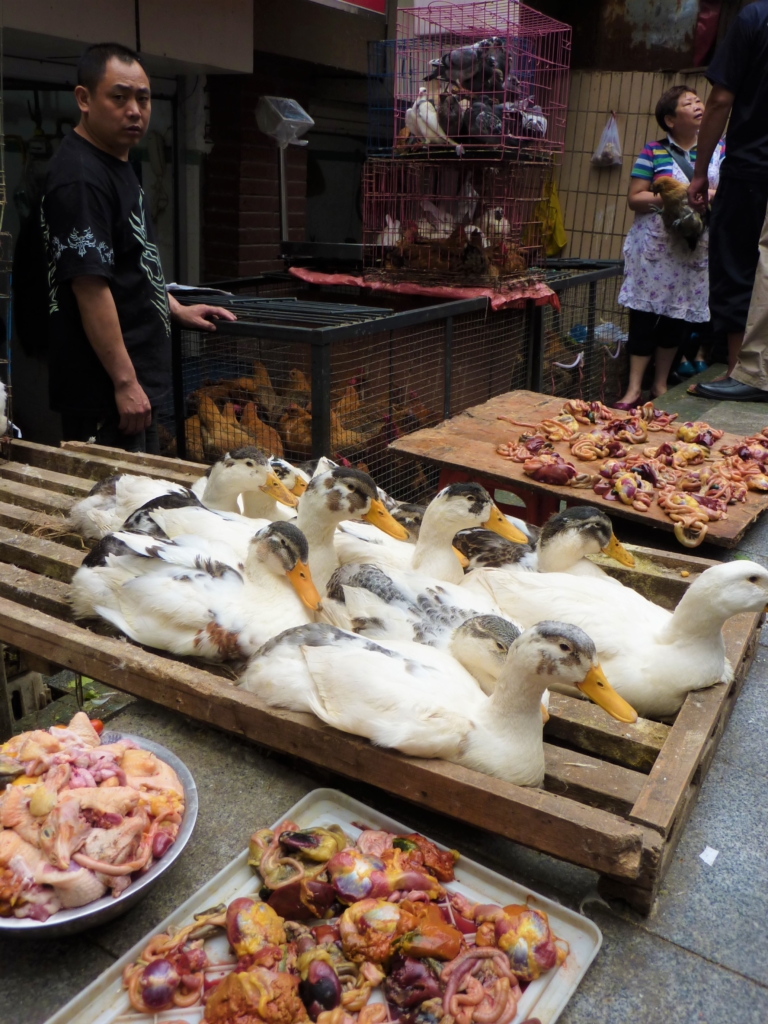 And finally, to South East Asia for some orangutans and beach time.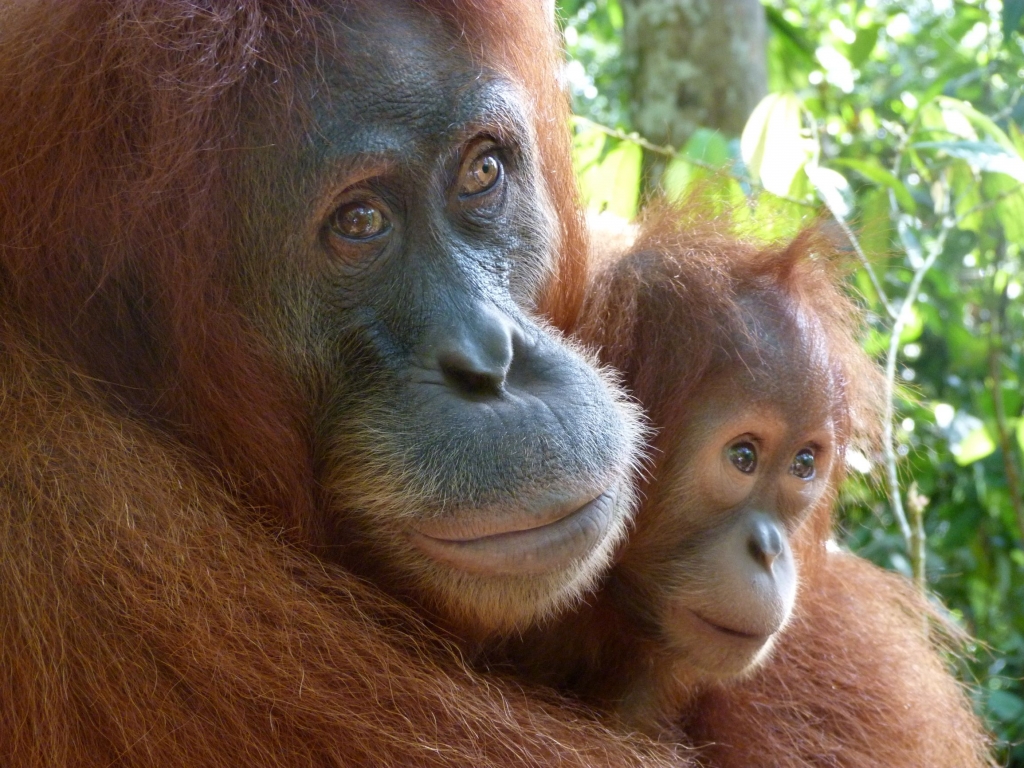 The travel through Africa in particular was pretty intense at times. We relied on public transport when there were no timetables. The buses maybe showed up, maybe not. They left when they were full. They changed route part way through the journey. One time we were left at a crossroads in the middle of nowhere and had to hitch to a border town between Malawi and Mozambique which only existed as it was a place for truckers to stop and rest and…ahem…'relax'! We had no currency so a lady of the night kindly changed our currency for us and let us sleep in a room in the brothel (although we were kicked out at 6am as they needed the bed!)…
We were also knocked out of a canoe in Malawi by a hippo and had to swim to shore in croc infested waters. We had a snake fall from the ceiling onto our bed… also in Malawi. Actually, all of our crazy travel stories seem to relate to Malawi. It really is a great place though!
We spent 10 very intense but amazing months travelling together. If you don't know someone after 10 months travelling together, you will probably never know them.
When we got back from our travels we got engaged. And then I fell pregnant. And then….disaster… our house collapsed during renovation works when I was 8 months pregnant and we lost everything, including our most prized Lonely Planet and Rough Guides that we had annotated over the years. But stuff is just stuff and you realise that people matter, not stuff. Memories matter, not things.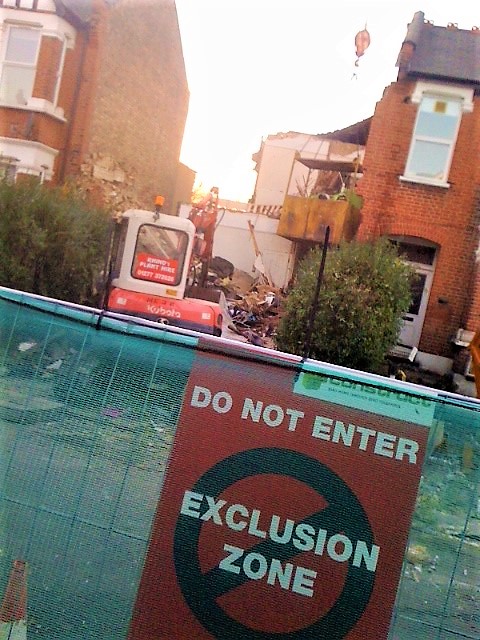 Thankfully nobody was hurt and our eldest son, Ernie, was born a month later in January 2013.
We were now the Flashpacking Family. We have another post explaining what Flashpacking means in case you're wondering!
Before we had kids we had been told to 'travel while you can because you won't be able to when you have kids'. We didn't think much of it. When we found out we were expecting, we started to question why we needed to compromise our passion for travel at all when the kids arrived…(as well as questioning what on earth we were letting ourselves in for).
After our son was born we realised our passion for travel hadn't diminished. Maybe we were too sleep-deprived to even think of any drawbacks to travelling with a new baby, but with both of us off work on parental leave our natural instinct was to book a trip. We booked flights to Pisa and had a week touring round Tuscany with a sleeping baby.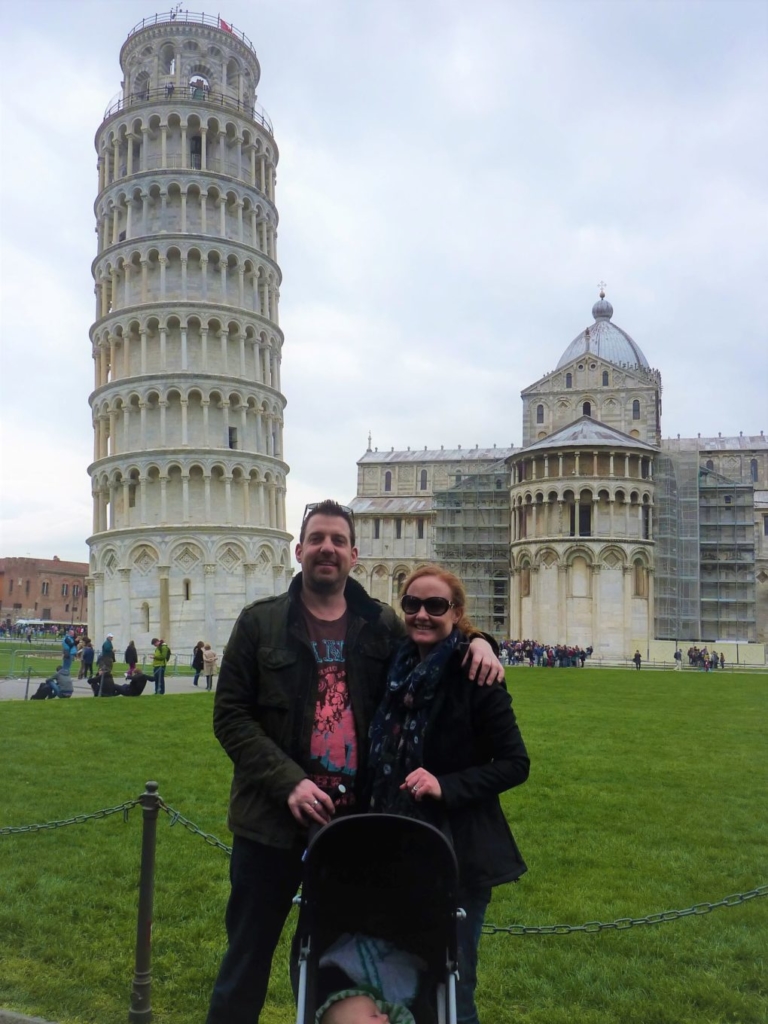 Our second son, George, was born in 2014. This time we used our parental leave to have a 4 week trip to Florida. We discovered that there was so much more to Florida than Disney, although we did pop in on the Animal Kingdom briefly.
Ed is now a marketing director for a company in the travel industry and I have been a stay at home mum since George was born. Matters surrounding our house collapse have kept me busy for the last 6 years but this year I finally have some time and I have been thinking about what to do with it.
We love travelling and we love helping others with their travel planning. We hadn't thought about a blog because 'who wants to read about our travels with our kids anyway?' And then we had more people asking us questions and we thought, hang on, we know something about this, let's write it all down in case others can benefit from it….
…but where to start?
We dipped our toe in the water with a Flashpacking Family Instagram account (which has become so addictive!). And also kicked off a Flashpacking Family facebook page. There are so many fabulous places in the world and everyone has a different take on them.
Mini blogs that you can write in a few minutes while getting the kids dinner ready. Genius! And then you feel the need to do more. You feel like writing and you go through all your old pictures (22,000+) which takes days and then… you are ready… and it's time to get going with your blog – this blog!
We hope you will enjoy reading about our travels and our tips relating to family travel. Please drop us a line if you have any questions you'd like to ask. We'd love to hear from you. Happy travels!
Love
Ed, Jacs, Ernie & George
The Flashpacking Family