WELCOME TO OUR FAMILY TRAVEL BLOG!
Welcome to the Flashpacking Family travel blog. We've been a travel family since Ernie – our eldest – was three months old, but only started this family travel blog five years later. We're playing catch up and have lots of great content on Jordan, Sri Lanka, South Africa, the United Kingdom and Canada Have a browse around our posts below for some inspiration and be sure to check back regularly to see more great family travel-related content.
We also have lots of Christmas and Halloween related content and a big section on things to do in London.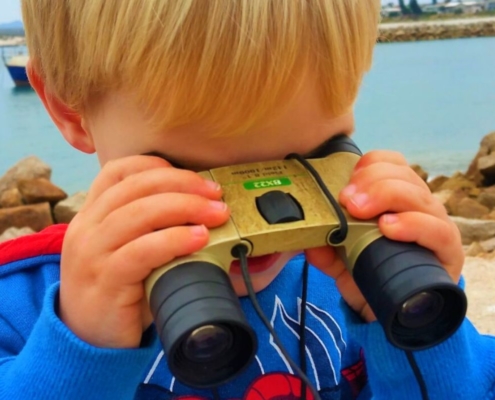 A safari holiday may have been on your bucket list for years, but have you ever actually considered what you would need to take on a safari with kids? Of course, there's the usual family holiday paraphernalia, but if this is your first time on safari, there may be items that you haven't considered. We've pulled together a list of our top 10 recommendations of what to take on safari with kids so that you can concentrate on enjoying your bucket list holiday without the worry of forgetting an essential item.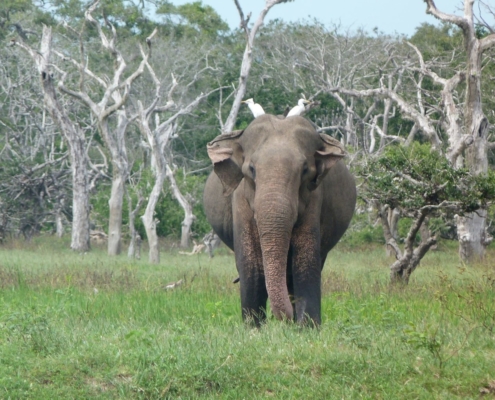 The two most popular National Parks in Sri Lanka seem to be Udawalawe and Yala and it is well worth including one or the other in your itinerary. They are very similar, especially in terms of the wildlife you may see, although Yala has the highest density of leopards in the world. It really depends on the route you are going to take as to which one you choose. If you love safaris, maybe you will have time to squeeze in both!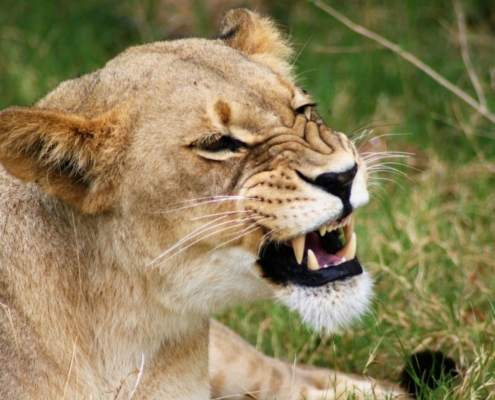 Going on safari is all about wildlife spotting. With our boys it is also a competition to see of who can see the most animals or who spots such and such animal first. To have a successful safari in terms of animal spotting, doing a little research is a worthwhile investment of your time – especially on a self drive safari when you don't have a guide doing the hard work.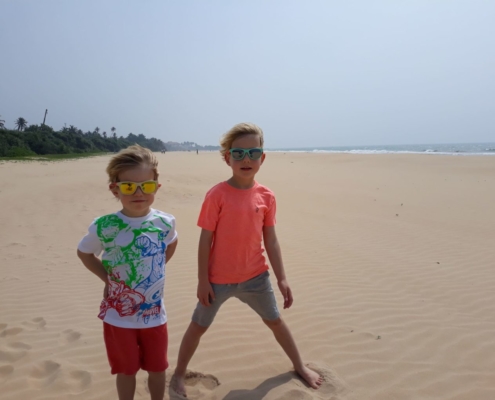 Sri Lanka has 1,340km of coastline, most of which is made up of sandy beaches. Many of Sri Lanka's beaches have quite rough surf, however, and whilst this is great for surfers or strong swimmers, they are not particularly child-friendly. Here are our recommendations for the most family-friendly beaches in southern Sri Lanka.
Whilst writing a post on the benefits of family travel we realised that there was so much more to say about one benefit in particular: the positive impact that travel has on the health and well-being of our children. We feel this is a vitally important benefit, especially in this day and age when our lives are so busy and we may not be able to give our kids the focus they need.
Travelling as a family is certainly different to our travels pre-kids (we take a lot more stuff, and plan ahead more!), but what we have learned from our travels with Ernie and George is that there are a whole host of benefits that come with travelling as a family.
Given the name of our website (and Instagram, Facebook, Pinterest and Twitter accounts!), and the fact that the term 'flashpacking' isn't that widely used, we get asked a fair bit; 'what is flashpacking?' Here's our take on flashpacking and why we think it's the perfect style of travel for families today.
We've deliberated and cogitated a lot over what our first post should be about, and then this radical idea hit us. We decided our introductory post should introduce us! More specifically, it should give a little background on us when we were a backpacking couple and how we evolved into the Flashpacking Family.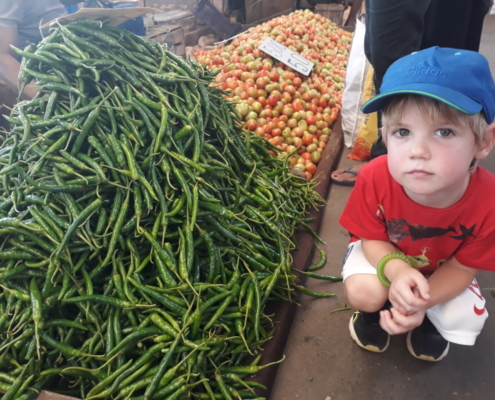 Sri Lankan Food is hands down some of the most delicious food we have had on our travels. EVER! In fact, BBC Good Food has said that Sri Lankan food is its No.1 trending food in 2019. Everything is so fresh and tasty with some cheeky heat from the chillies!