Yala National Park – where crocodiles eat leopards!
Yala National Park, like Udawalawe, is a great place to take the kids on safari.  We took the kids to Udawalawe in 2018 and they loved it and while we haven't taken them to Yala, we know from a previous trip we did pre-kids that there are many similarities and that Yala is just as family-friendly.
The two most popular national parks in Sri Lanka seem to be Udawalawe and Yala and it is well worth including one or the other in your itinerary. As we have said, they are very similar especially in terms of the wildlife you may see (although the topography is slightly different), so it really depends on the route you are going to take as to which one you choose. If you love safaris, maybe you will have time to squeeze in both!
The main difference between the two is that you may have an ever so slightly higher chance of seeing leopard in Yala, which has the highest density of leopard anywhere in the world. Despite this, sightings are still not guaranteed.
Udawalawe on the other hand, has a large population of elephant and sightings are all but guaranteed.
During a trip to Sri Lanka in 2010 we chose to do a safari in Yala National Park. We landed in Sri Lanka having just finished 4 months overland travelling through Africa and going on safari in Tanzania, (the Ngorogoro Crater, and the Serengeti), the Okavango in Botswana, Etosha in Namibia and the Kruger in South Africa. You get the picture. We'd done a few safaris and were prepared to be underwhelmed with Yala. We asked 'how could it compare with the amazing safaris we'd just done?'. We booked it anyway because it was considered one of the highlights of Sri Lanka, and we've very glad we did. If you're into wildlife watching then Yala should definitely be on your Sri Lanka itinerary – we saw so much in just one early morning game drive.
Here are some quick facts about Yala. It is a mix of forest, open grasslands and lagoon areas and to the East it borders the Indian ocean (378 sq miles). It is about 260km South East of Colombo (6 hours by car) and 190km East along the coast from Galle (4 hours 30 by car). There are 44 specials of mammal, including an estimated 25 leopards (as mentioned previously, the highest density of leopards in the world) and 350 elephants and many many species of bird. It is the most popular National Park in Sri Lanka.
The best time of year to go is during the dry season between February and June. The best safari times for optimal wildlife spotting are 6am – 9am and 3pm – 6pm. Afternoon safaris in Yala are actually a bit quieter, and the leopards are also a bit more active towards late afternoon. As mentioned in our half day safari at Udawalawe National Park post, if you are doing a morning safari, try to stay locally the night before to improve your safari experience. If you are staying further away and have to get up in the middle of the night to get to the park for when it opens for the best wildlife viewing opportunities, you (and no doubt the kids) will feel so tired and probably not appreciate the experience as much. There are plenty of accommodation options dotted around the edges of the park to suit every budget.
We arranged a half day morning safari through our accommodation. This meant being picked up at 5.30am to get to the park, buy our tickets, and get in for as close to the 6am opening time as possible.
The costs associated with a Yala safari are as follows (this is just a guide so that you know roughly what to be charged):
Private jeep  – around LKR 3500 (£15) for half day
Park entrance fees are $15 / £11.50 per adult and $8 / £6 per child (under 6 are free)
LKR 250 (£1) jeep charge
15% VAT on top of everything charged by the park (excluding jeep fee)
You can check here for the most up to date park entrance fees :
Once you are through the gates and away from the other jeeps trying to get in to the park early, you will start spotting wildlife. It may be the ubiquitous peacock perched high in a tree, or it may be the elusive leopard. The beauty of a safari is the excitement of not knowing what you may see and looking carefully for any sign of movement for that first sighting.
In our experience, every time you go on safari you will have a unique experience. On this occasion, our unique experience was seeing a crocodile eating a leopard. It was a pretty unusual sighting and not one we have ever seen on any of our African safaris.  We were so mesmerised by the sighting that we didn't get great pictures but you can kind of get the idea.
Unfortunately, we didn't see a live leopard. We just missed out spotting a leopard because there were just too many jeeps as we mentioned above. This is one of the drawbacks to Yala being so popular.
We did, however, see a huge number of Asian elephants which incidentally, are much are less intimidating than their African relatives. There was a scary moment in the Kruger in South Africa when we were self-driving and a bull elephant started charging. We lived to tell the tale thanks to Ed speed-reversing in the style of James Bond!. We felt much more comfortable getting up close and personal with these elephants in Yala.
We also saw more crocodiles, monitor lizards, water buffalo, spotted deer, bee eaters, egrets on elephants, egrets on buffalo… Considering egrets are apparently a rare species, we did quite well on the egret front! Here are some of our wildlife spottings.
As it turns out, we were so wrong to think Yala would be underwhelming, or compare unfavourably to a 'real' African safari. We had a really memorable experience. and it is what made us decide to take the kids when we went back in 2018. A good thing to remember when travelling; always be open to new experiences. The many and unique wildlife sightings was enough to convince us that a Yala safari was just as good as an African safari.
Yala national park safari tip
When going on safari, it is worth being prepared. Once you are in the park, there are no shops and no toilet stops (or they may not be very easily accessed). Here is a helpful guide to what to take on safari. The list is not exhaustive so if you think of anything else, please let us know!
Happy spotting!
Find accommodation near Yala national park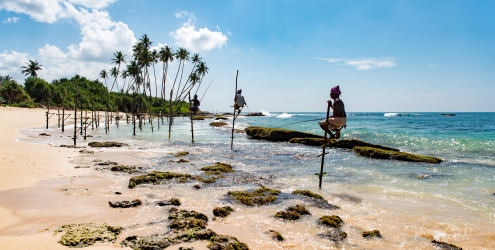 https://flashpackingfamily.com/wp-content/uploads/2019/04/daniel-klein-573630-unsplash.jpg
4912
7360
Jacs
https://flashpackingfamily.com/wp-content/uploads/2019/02/white-logo-300x150.png
Jacs
2019-03-21 05:15:29
2019-11-16 22:30:32
The perfect 14-day family-friendly Sri Lanka itinerary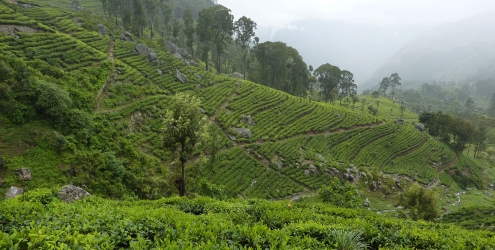 https://flashpackingfamily.com/wp-content/uploads/2019/02/tea-plantations.jpg
1732
2309
Jacs
https://flashpackingfamily.com/wp-content/uploads/2019/02/white-logo-300x150.png
Jacs
2019-03-14 05:58:07
2019-11-09 20:46:03
Tea tasting & tea estates in Sri Lanka's Hill Country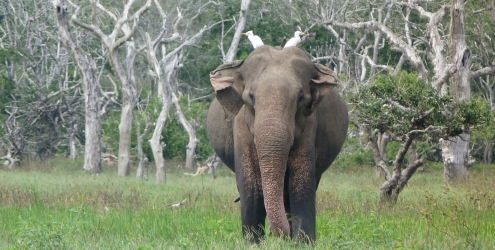 https://flashpackingfamily.com/wp-content/uploads/2019/02/egret-on-elephant.jpg
1732
2309
Jacs
https://flashpackingfamily.com/wp-content/uploads/2019/02/white-logo-300x150.png
Jacs
2019-03-11 19:58:03
2019-09-29 13:35:28
Yala National Park - where crocodiles eat leopards!
https://flashpackingfamily.com/wp-content/uploads/2019/02/Bentota.jpg
1732
2309
Jacs
https://flashpackingfamily.com/wp-content/uploads/2019/02/white-logo-300x150.png
Jacs
2019-03-07 13:38:35
2019-10-15 15:03:43
Best family friendly beaches of southern Sri Lanka