How to Do a Budget Iceland Holiday with the Family
When you come back from holiday, people usually ask you how it was. However, when we came back from Iceland on holiday, people asked 'Was it expensive?' Whilst Iceland holidays can be expensive, there are ways to do a budget Iceland with the family without affecting the quality of your holiday.
Iceland has developed a bit of a reputation for being an expensive destination, and in some ways it is, but our top tips will help you save in one or more areas to bring the overall cost of your holiday to Iceland down. These 10 top tips could even help make your Iceland getaway one of the most budget-friendly trips you will take as a family.
1. Find the Cheapest Time to Visit Iceland
First and foremost, you should consider your list of things to do in Iceland and find out for each one when is the best time to visit. Iceland is a year-round destination, but certain things are better at certain times of the year. For example, if seeing the Northern Lights in Iceland is something that you absolutely must do, then you should visit Iceland in winter. Having said that, bear in mind that a sighting of the Northern Lights is never guaranteed!
If you want to see the puffins, you should visit Iceland in summer.  Travel to Iceland in the summer between June and August is generally more expensive than Iceland in the spring or winter. The time of year you go will affect a whole range of costs from flights to accommodation. May and October are great times to go when accommodation and flights are not too expensive, the days are not too short and you have a decent chance of seeing the northern lights (in October) and the puffins (in May)
2. Find Cheap Flights to Iceland
Did you know that it's only a two and a half hour flight from the UK to Iceland? More specifically, flights to Iceland from London airports are only two and a half hours. We didn't know this and had assumed that it was much further so were surprised to find out that it's about the same as a flight from London to Rome. We were even more surprised to find that you can get very cheap flights to Iceland.
With Iceland being so close to the UK, you could even consider a weekend trip to Iceland. A short break to Iceland is a great way to see a little of the country to see if you'll like it, although the chances are you'll love it!
The main airlines that fly to Iceland from UK are Easyjet, WizzAir, British Airways and Iceland Air. Our favourite search site for finding and booking cheap flights is Skyscanner. They have a great search facility where you can put in the whole month instead of specific dates and it will bring up flight prices on every day of that month. If you're able to be flexible, you can choose the cheapest day to fly.
3. Find Cheap Accommodation in Iceland
Hotels in Iceland
Hotels in Iceland are notoriously expensive. You can save money by booking well in advance, but even then, they're still quite pricey. The trouble is, there aren't a lot of cheap, family-friendly hotels in Iceland. One that we can highly recommend as being a good, mid-range hotel in Reykjavik is the Icelandair Hotel Natura Reykjavik. They had a great sized family room and their buffet breakfast was out of this world. Just what you need to set you up for a day of sightseeing. We spent two of our 6 nights Iceland trip here and highly rate it for families.
If you have a hotel in mind and don't mind staying in the same hotel for the duration of your stay, you might want to consider Iceland holiday packages. Buying your hotel with your flight can offer great savings on your hotel as the hotel is subsidised by the airline.
Iceland Package Holidays
We're not usually ones for a package holiday because we like the flexibility of hiring a car and moving around. If you don't mind being based in the same hotel for the duration of your stay, it's worth checking out Iceland package holidays on the new EasyjetHolidays site. It's no secret that there can be great savings if you book a package holiday, and Easyjet are offering competitive deals because they only recently started up. They fly to Iceland every day so you don't have to stick to the 7 or 14 days of a traditional package holiday.
Self-Catering in Iceland
To reduce the cost of our accommodation in Iceland, we opted for self-catering accommodation for the rest of our stay. In true Flashpacking style, we selected a mix of accommodation. The main criteria was that each one was conveniently located close to the sights we wanted to see.
We chose the Horgsland self-catering Cottages which was located between Vik and Hof and allowed us to do an easy day-trip to Jokarlsarlon Glacier Lagoon. It was a really cosy, 3-bedroom cabin, nestled next to a large mountain and looking out to sea. It was quite remote and was a great place to watch the northern lights as there was minimal light pollution. There were also two large hot-tubs which, as we found out, are an essential part of an Iceland holiday.
We also stayed at The Garage which was located between Skogafoss and Sejelandsfoss waterfalls. It is a very stylish farm outbuilding conversion and the owners are super friendly. They made a lovely chocolate cake for guests to have at check-in which was a lovely touch. We even had our own waterfall in the back garden! It was a little more than we planned to spend, but it was still cheaper than the hotels around.
4. Shop in the Cheaper Supermarkets
There are a range of supermarkets in Iceland, just as there are in the UK. Some are cheaper than others. One thing to note is that, like petrol stations, supermarkets are not found in every town. You should be aware of where they're located. You'll have no trouble finding supermarkets in Reykjavik or Akureyri, but check here for a great guide on where you'll find supermarkets in Iceland.
Here's a list of the most well-known cheaper supermarkets in Iceland.
Netto
Bonus
Kronan
Just to be clear, 10-11 is the most expensive supermarket in Iceland.
5. Make your Own Food
One of the largest expenses of an Iceland break is eating out in restaurants. Icelandic restaurants can be incredibly expensive, although this is also subjective. Compared to other major cities like London, New York or Paris, the mid to high-end restaurants are moderately more expensive. The problem, again, is the lack of cheap eats which are abundant in other major cities.
One of the cheapest places we ate in was Icelandic Street Food because it came up in a search of cheap places to eat in Reykjavik. We had soup served in hollowed out bread, but the bill still came to over £30 for 4 of us, not including any drinks. If you are eating out and would like a drink first, look for restaurants that have a Happy Hour. We ate at the Latin-American restaurant Burro. They had a great offer on at happy hour.
The only solution to reducing your food bill in Iceland is to self-cater. This is another good reason to opt for self-catering accommodation. The supermarkets in Iceland are not expensive. We repeat. The supermarkets in Iceland are NOT EXPENSIVE. They are almost on a par with the UK, except for perishables like fruit and fresh meat which are more expensive than the UK, but you can certainly save a lot of money by self-catering.
We also recommend taking some food with you from the UK in your luggage. We took some of the kids' favourite snacks which are handy for long car journeys.
6. Don't Buy Bottled Water
The drinking water in Iceland is perfectly fine and if you are also of the school of thought that drinking water has a taste, then I would go as far as saying it's delicious! We always take our refillable water bottles to avoid having to buy bottled water and it's better for the environment so you can feel doubly good.
7. Buy Your Alcohol in Duty-Free at Keflavik Airport
Alcohol in Iceland is insanely expensive. There are bottle shops around the island, but your best option if you want to enjoy a glass of something, particularly if you are self-catering, is to buy what you need in duty-free at the airport after landing. You're allowed to buy a bottle of spirits, a bottle of wine and a six-pack of beer.
We weren't 100% sure of the prices in duty-free in Iceland, so we bought some in London duty-free before we left. You can do either, it just means extra to carry onto the flight if you buy it before.
8. Hire a Car and Self-Drive
We usually hire a car wherever we go because we like the flexibility it gives us, especially with the kids. It's also a much cheaper way to get around than booking tours to go everywhere or relying on taxis. You just need to make sure you read up on hiring a car in Iceland so you are prepared.
There are many articles about hiring a 4×4. We hired one because we weren't sure what the weather was going to be like at the end of October. The weather in Iceland can be very variable, but it was absolutely fine and we could have saved ourselves about £200 on the rental if we had hired a 2 wheel drive. The roads are excellent, but during the Iceland winter, it's better to be safe than sorry, especially if you're not used to driving in wintry conditions.
During the summer months, you are fine to hire a 2WD if you are sticking to the main roads. If you want to take any F-roads, you need a 4×4 even during an Iceland summer.
9. Avoid the Blue Lagoon
The Blue Lagoon is one of the biggest tourist traps in Iceland. We were lucky to find out before we went that it's not a natural hot spring at all and is in fact heated by the off flow from a nearby power station. This was not at all appealing to us, particularly as you have to pay EUR 55 for the privilege and it's packed with hundreds of other tourists.
There are other hot springs that you can visit that are significantly cheaper. Some are even free but might require a bit of a hike to get to. Our favourite alternative was the Secret Lagoon which is on the Golden Circle, about 100 km from Reykjavik. It was about ISK 6000 (GBP 40) to get in for 2 adults. Kids under 14 are free.
We also loved visiting the municipal pools. You'll find clean facilities and warm swimming pools with hot tubs galore. Everything is heated geothermally and they're a very social place to hang out with locals. Our favourites were Laugardalslaug in Reykjavik and Hvolsvollur Sundlaugar. We paid £6 per adult and the kids were free.
10. Visit all the Free Sights in Iceland
The best thing about Iceland is that all of its natural wonders are absolutely free to visit.  I can't think of anywhere else where you can spend the entire day sightseeing without spending any money. Whether you're visiting waterfalls, black sand beaches or geysers, there's so much variety and so much that the whole family will enjoy – even if they do get a bit wet at the waterfalls!
We hope this has given you some food for thought. Iceland is an incredible country, so don't be put off by the rumour that it's really expensive!
This post contains affiliate links. If you click on a link, we may earn a small commission at no extra cost to you.
If you found this article useful, why not bookmark it, share it with friends, or pin it for later?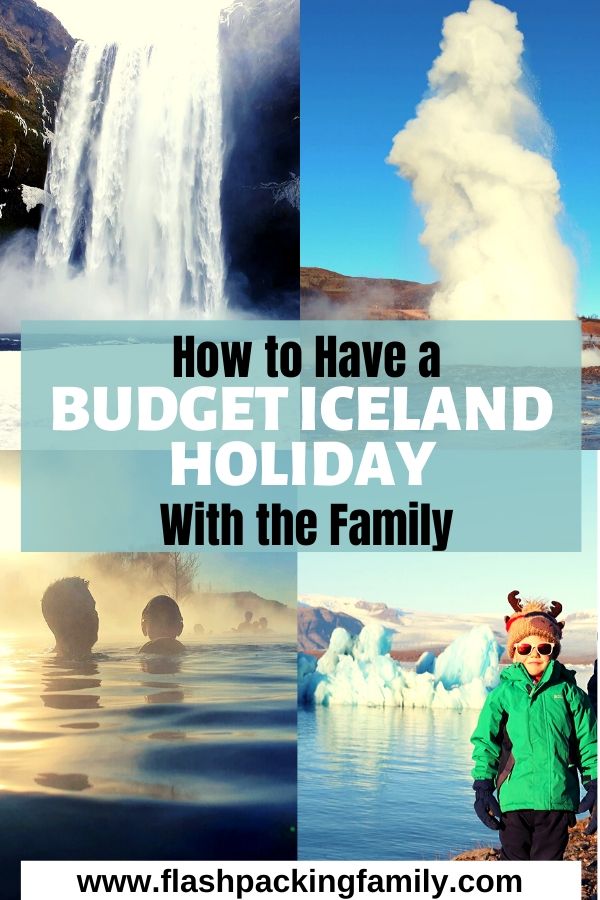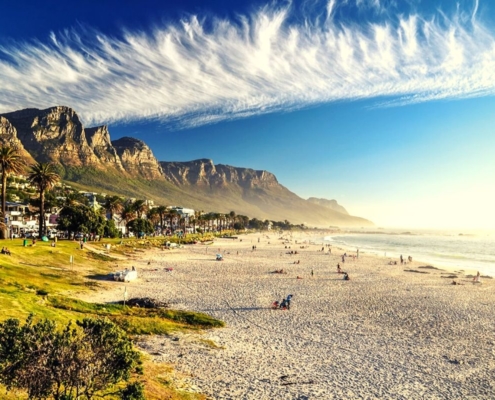 https://flashpackingfamily.com/wp-content/uploads/2019/12/Camps-Bay.jpg
800
1200
Jacs
https://flashpackingfamily.com/wp-content/uploads/2019/02/white-logo-300x150.png
Jacs
2019-12-27 15:15:36
2020-03-30 21:21:44
The 10 Best Family Holiday Destinations for 2020
https://flashpackingfamily.com/wp-content/uploads/2019/11/Black-Church-Iceland.jpg
800
1200
Jacs
https://flashpackingfamily.com/wp-content/uploads/2019/02/white-logo-300x150.png
Jacs
2019-12-21 21:31:33
2020-01-10 21:10:35
A Stunning Snaefellsnes Peninsula Day Trip with the Kids
https://flashpackingfamily.com/wp-content/uploads/2019/11/Diamond-Beach.jpg
800
1200
Jacs
https://flashpackingfamily.com/wp-content/uploads/2019/02/white-logo-300x150.png
Jacs
2019-11-18 10:44:15
2020-01-10 21:18:43
6 days in Iceland: the Best Iceland Itinerary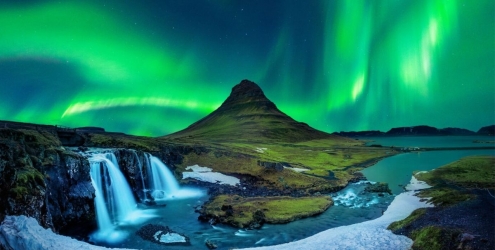 https://flashpackingfamily.com/wp-content/uploads/2019/11/northern-lights-at-Kirkjufell-iceland.jpg
800
1200
Jacs
https://flashpackingfamily.com/wp-content/uploads/2019/02/white-logo-300x150.png
Jacs
2019-11-08 10:46:29
2020-01-16 17:23:05
All you need to know about the Northern Lights in Iceland